by Jireh Antwi
The first day of January signifies the first day of the winter transfer window and with that comes speculations and transfer rumours surrounding several players who either couldn't force a move in the summer, or their transfer talks broke down. For most players, especially players of champions league or Europa league clubs, moving in January seems like a bit of a silly idea because the individual would be cup tied. For Liverpool, the ongoing saga of Philippe Coutinho continues as Barcelona are once again making their interest known.
Coutinho the 25-year-old Brazilian attacking mid-fielder dubbed the little magician, has played 152 games for Liverpool and scored 41, this season alone he's scored 15 goals and made 8 assists. He's very influential with his style of play having amazing technical ability using his close control dribbling, agility and pace to hurt defences, whilst also being able to provide for his teammates. In the Premier League, he has really stood out and because of this he's a very exciting prospect.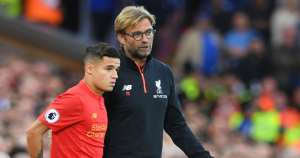 Barcelona have taken notice and are soon to put a bid of what is to be rumoured around £130 million, all this would be wild speculation if there wasn't so many credible accounts that were reporting on this. Even Nike on their website had already started advertising Barcelona shirts with Coutinho shirt prints on the back, of course this was quickly taken down; someone must have had a nightmare at the office that day. Nike and Barcelona have yet to comment on this. With this kind of transfer offer Liverpool will surely have to react, especially with the recent buy of Southampton defender Virgil van Dijk who cost them approximately £70 million. They may use the money to cover that cost and possibly buy another player like Thomas Lemar from Monaco who also has interest from Arsenal and Chelsea.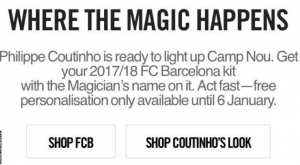 There is also speculation that Coutinho doesn't want to play for Liverpool again which is supposedly what is forcing the move. He played in their victory against Leicester but didn't play against Burnley as Jürgen Klopp cited that he had suffered a thigh injury which seems coincidental.
For Liverpool, the ideal situation would be for Coutinho to sign a pre-contract to Barcelona and allow him to leave in the summer so that their chances of finishing in the top 4 and progressing in the Champions league would be better with him in the team. With the addition of Naby Keita coming from RB Leipzig next season this looks like the best solution.  Although I personally believe Liverpool will be fine without him with the amount of quality they have in their team with the likes of Mo Salah, Firminho and Mane at their disposal. Right now, their biggest worry should be sorting out their defence.
Hopefully by the end of next week there will be a final conclusion.