The Facts
Olympic 800m champion Caster Semenya will appeal to the European Court of Human Rights against the restriction of testosterone levels in female runners.
Following a 2019 rule change by governing body World Athletics (formerly IAAF), Semenya is not allowed to compete in events between 400m and a mile without taking testosterone-reducing drugs.
last year in September she lost an appeal to Switzerland's Federal Supreme Court.
The 30-year-old Athlete will launch the appeal with hopes of defending her Olympic title in Tokyo this year.
"All we ask is to be allowed to run free, for once and for all, as the strong and fearless women we are and have always been," she said.
Her lawyers will argue Switzerland failed in its obligations to protect against the violation of her rights.
Athletics' governing body brought in a rule that athletes with differences of sexual development (DSD) must either take medication in order to compete in track events from 400m to the mile, or change to another distance.
Athletes with DSD have higher levels of natural testosterone, which World Athletics believes gives them a competitive advantage.
The Court of Arbitration for Sport rejected a Semenya challenge against the rule in 2019.
The Swiss Supreme Court then temporarily suspended the ruling, before later reversing its decision.
When did it all begin?
If you're asking yourself "what's so sinister about this?" in regards to the ruling and Caster Semenya.
It only applies to athletes competing over the events between 400m and 1 mile, the South African athlete's specialty.
Certain things that have not helped, especially in the 2016 Olympics where Lynsey Sharp was interviewed by Phil Jones and his articulation throughout his interview pushed the agenda of it being a two-tiered race due to the rules at the time which allowed Semenya to compete.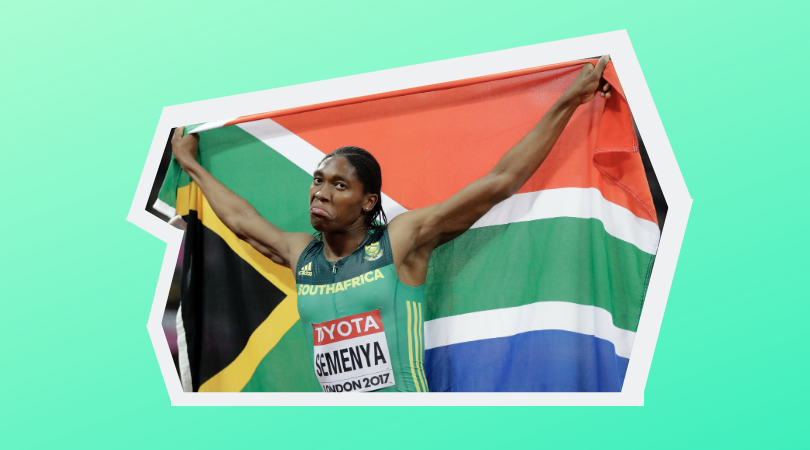 It has gotten so toxic now, you may as well change the meaning or IAAF from International Association of Athletics Federations to Intentional Assault on Athletes who are Female (fortunately for them, they had already rebranded to World Athletics).
A burgeoning career has been littered with legal battles, hormonal issues which has spanned over three separate decades now, is it really about competitive equity?
At this point, a spade has to be called a spade, this is harassment from the global governing body IAAF. From the South African bursting onto the scene in 2009, there have been constant attempts to change rules that would (whether they want to believe it or not) be discriminatory to the rising star of women's middle-distance running.
Having failed in her attempt in the Court of Arbitration of Sport, the last chance she has of defending her title without hormonal modification is the European Court of Human Rights. But, should she even be here? Is she not female, why is she not being allowed to freely run?
Sexism at its finest
As with all agendas that are in the air, it has a long runway, but this one has been in the air for a while (12 years to be exact).
Biological anomalies are revered if they're present with male athletes (insert Michael Phelps). Yet a female athlete will have their careers ravaged if they naturally develop a physical 'edge'.
This has been so prevalent in sport that a report was produced with recommendations on how to address it due to the 'sex' tests turning into a human rights issue.
In essence, Caster is the latest in a list of athletes who over the years have been denied access to their chosen career path due to high testosterone levels.