With Arsenal's dreadful loss to BATE Borisov last week in Belgium, questions are beginning to be raised about this new era of Arsenal football under Unai Emery. After a scintillating run of form going 18-games unbeaten early in the season, Arsenal fans are now starting the face the reality that this team still has a very long way to go.
Since Arsenal's last Europa League game, Emery has lost six matches alongside of being knocked out of the FA Cup, so there were certainly high hopes of turning things around in the match up against the Belarusian champions
Arsenal's Contract Déjà vu
Currently, Arsenal is sitting 5th in the Premier League with most of their games against the other top six out of the way. However, their lack of cohesion at the back, coupled with a lack of tactical awareness from Emery and underwhelming activity in the January transfer window, doesn't cast much hope into the hearts of desperate Arsenal fans.
Aaron Ramsey leaving for Juventus at the end of the season to become the highest paid British player and star alongside Cristiano Ronaldo in Turin, highlights the lack of direction in the Arsenal camp. A player of Ramsey's quality being allowed to leave on a free transfer is astounding in itself, especially with Emery calling on Ramsey in multiple games this season, even giving him the captain's armband against Manchester United back in December.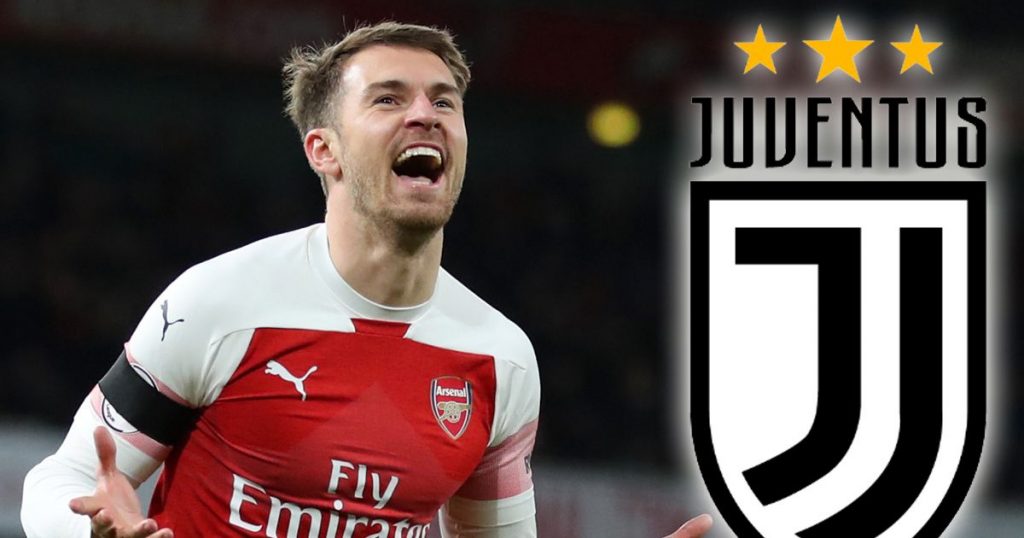 It is possible that Emery is looking to completely do away with legacy players from the Wenger Era before starting his overhaul and implementing his vision for the club, but is this coming at the high price of Arsenal's top four chances?
The freezing out of 30- year- old Mesut Ozil isn't helping matters either. Ozil has only featured 14 times in the Premier League campaign, scoring three goals and providing one assist. Having been rewarded with a new contract worth £350,000-a-week, fans have been left scratching their heads at Ozil's lack of playing time under Emery.
Arsenal financial woes continue
Sven Mislintat, the head of recruitment at Arsenal is also set to leave the club, which is even more unsettling news. Mislintat was a key figure in appointing Emery to succeed Wenger. Formerly at Borussia Dortmund 14 months ago, he's been dubbed as 'Diamond Eye' for recruiting the likes of Ousmane Dembele, Pierre Emerick-Aubemeyang and Robert Lewandowski at Borussia Dortmund. His speciality for profiling players and picking the right targets will be a massive loss for Arsenal.
With the lack of Arsenal's financial powers said to frustrate him, it was only a matter of time before Mislintat found the door. It's understood that former Arsenal midfielder, Edu, will replace Mislintat as the club's technical director.
Hopes for the future?
With Arsenal's form in the Premier League rising and dipping it looks like another spell in Europa League is on the cards for Emery's men next season. Arsenal owner, Stan Kroenke, certainly isn't prepared to heavily invest into the club as his NFL side, LA Rams, look like a more lucrative way to increase his profits, especially since they made it to a shock Superbowl final this year.
Lack of funding is definitely going to stagnate Arsenal's chances of silverware in the comign seasons. They are in drastic need of getting competent defenders and midfielders that can dictate play alongside Torreira.
Emery must make impactful changes and the board members must realign their attention to winning trophies as opposed to increasing revenue.
Where all this will leave Unai Emery in terms of job security in this present time is a question to be asked at the end of the season. But the bigger question of Arsenal's hope for a return to their former glory days looks even more daunting.
Arsenal play BATE Borisov on Thursday 21st February at the Emirates Stadium, kicking off at 5:55pm
Keep up with TCS Sport for more of the football season.