A no-deal Brexit means we must now consider and independent Scotland and Wales. Our union is at threat because of Boris Johnsons self-described 'war cabinet'
The Situation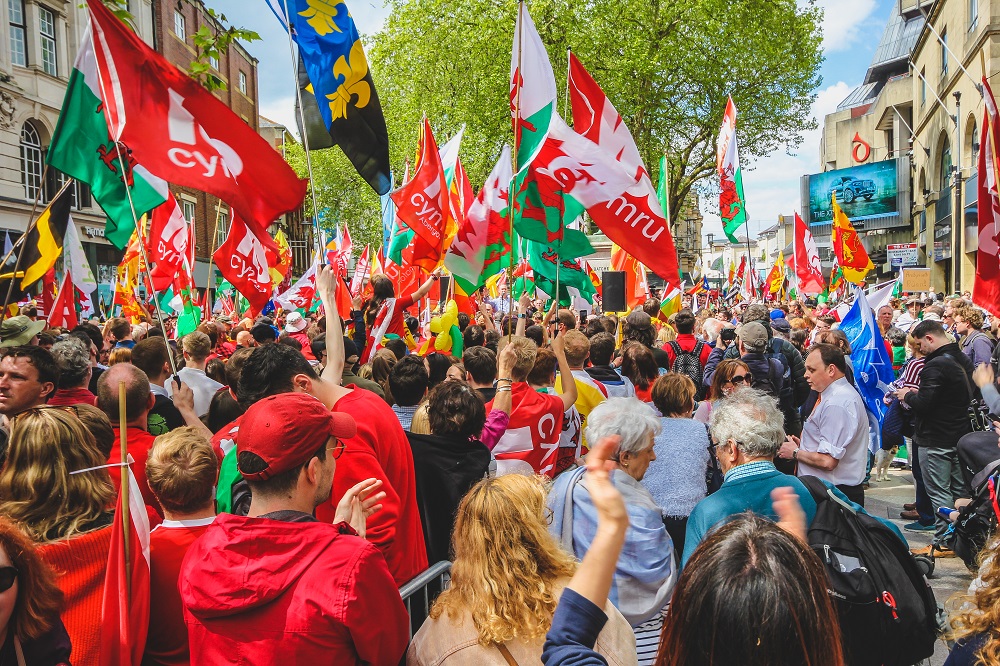 On the 27th of July, a march took place within Caernarfon advocating for Welsh independence. Further up north, Nicola Sturgeon (First Minister of Scotland) continues to stir up independent sentiments stating Scotland ought to become independent "sooner rather than later". These talks carry to Northern Ireland where a growing fraction are advocating and campaigning that Northern Ireland, in the event of a no-deal, united with Ireland to form a united Ireland again. In case any observer was in doubt, our union is under serious threat.
These marches and increased talks are an early indication of what could happen if the Conservative government continues to race towards no-deal Brexit. The drastic changes would change the UK irrevocably and so it is worth exploring and considering just what could happen.
Reports reveal that Boris Johnsons cabinet is preparing, at pace, for a no-deal Brexit. Many fear that a no-deal now seems inevitable. The question is now, considering the collateral is Brexit worth it. Is Brexit worth the end of the United Kingdom as things constitutionally stand?
Distressing as it may be for England to have endured perpetual talks of these countries leaving. It's important now, more than ever to explore the reasons for this recent outcry for independence and some of the reasons behind it.
Economic Disparities?
There is no denying that a large disparity exists between our three countries. Successive Westminster governments have often left Scotland, Wales and Northern Ireland neglected. Lack of recognition from the government to provide support for regions, particularly Wales is reflected in a number of metrics and figures. Wales' average GDP per capita is £19,002. England's figure significantly trumps that with a GDP per capita figure of £42,986. An alarming difference in the fortunes of inhabitants of the two countries. The differences between infrastructure spending in Wales and England is a possible explanation between those contrasting figures in earnings.
Figures relating to poverty are even more alarming. In Wales over 200,000 children living in poverty, combined with high unemployment and rising living costs; Wales is categorically worse off than to England, Scotland and Northern Ireland. ( Figures from http://www.poverty.ac.uk/report-wales-child-poverty/wales-has-worst-child-poverty-uk ) It is for this reason that welsh nationals are not convinced that they are benefiting for our so-called 'union'
Looking at the stark discrepancy between economic growth between the different regions, it is clear that the Westminster government must do more to rectify this. Adding salt to the wounds on neglect, developments in infrastructure such as HS2, Northern Powerhouse Projects and potential Heathrow expansions always taking place within England. These projects received new life when Boris Johnson revealed that he plans to make them priorities after Britain's exit from the EU. The negligence the Welsh and Scottish feel is understandable and the recent outcries for independence ought to wake up our government to consider more seriously the economic future of these countries.
However, whilst the cries are understood, one has to wonder if the push for independence will be Wales' undoing. Whilst their economy may be generally poor and stagnant, it is unclear whether pushing for independence would make anything better. Wales currently runs on a fiscal deficit of just under 25% of their GDP, compared to the UK's deficit of 5%. The idea of Wales being able to survive on its own in the event of independence is questionable given the disproportion in expenditure and tax revenue received from the Welsh.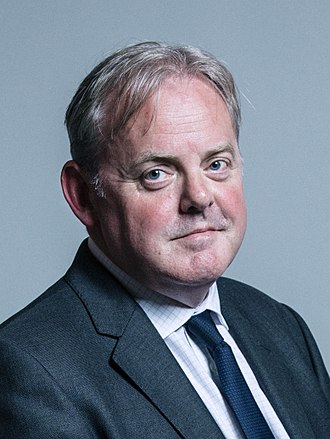 MP Guto Bebb stated that Welsh independence wouldn't be ideal from an economic perspective. Reaffirming concerns that Wales is "too dependent".
Is Brexit to Blame?
Shifting views towards the Prime Minister's plan for a no-deal Brexit is making regions such as Northern Ireland, Wales and Scotland concerned regarding their future if they remain in the union.
Scotland made it evident within the EU referendum their stance to remaining within the EU. With Scotland voting of 62 to 38 per cent to Remain in the EU. In comparison to England's voting of 53.4 to 46.6 per cent to leave the EU. Wales who once advocated for a Leave vote, voting of 52.5 to 47.5 per cent (Figures from the BBC https://www.bbc.co.uk/news/politics/eu_referendum/results)
Fast forward to August 2019 and less than 3 months before the United Kingdom departed from the EU, attitudes towards Brexit have shifted. Whilst Wales advocated for Brexit before, the potential repercussions of a no-deal Brexit has cased Wales to think otherwise.
Reports from the BBC's First Minister Mark Drakeford reveal that current Brexit conditions are fuelling support for the call for Welsh independence.
Is it Boris?
Boris Johnson, as the Prime Minister, has the challenge of reassuring the people from Scotland, Wales and Northern Ireland that he can maintain union within the UK. Nuance often alludes Boris and on this issue, he doesn't showcase the sensitivity and his failure to harmonise relationships to lead to the Breakup of our union as we know it.
Recent visits to Wales, Scotland and Northern Ireland by Boris Johnson have been met with hostility. Whilst meeting Nicola Sturgeon at the Bute House the Prime Minister faced criticism from the Scottish public. The ill support towards Boris Johnson echoes a lack of trust for this new Prime Minister and his 'wartime' cabinet. Boris Johnson wants to reassure the Scottish people about his plans for Brexit, however, Nicola Sturgeon has made it clear her suspicions for Boris' concern for Scottish welfare, with his perspective for a no-deal Brexit.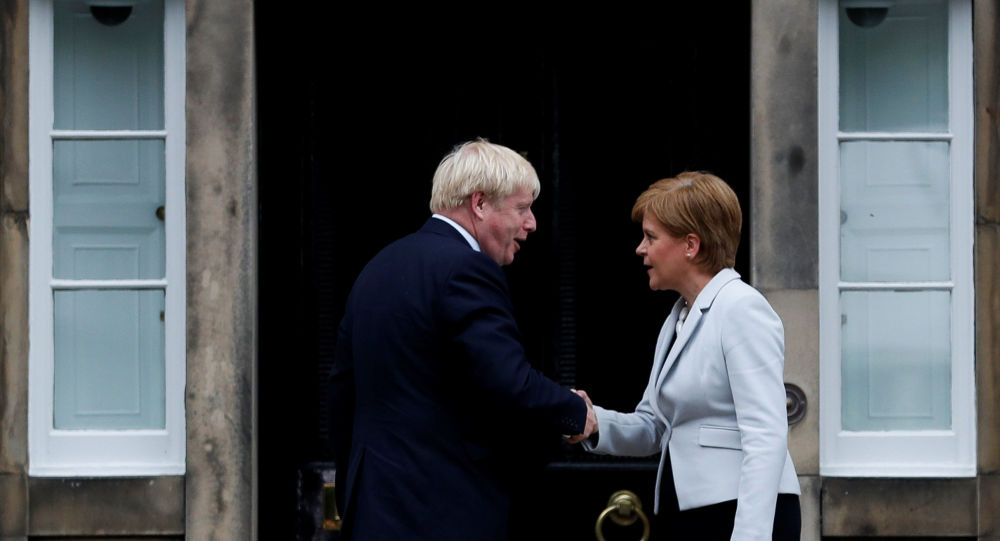 Boris met similar reception during his visit to Wales which was opposed by protesters at Cardiff Bay as he met the First Minister Mark Drakeford. Boris Johnson's misplaced optimism in protecting the farming industry in Wales, following departure from the EU hasn't been received with open arms. Without a suitable deal to protect Welsh farmers, they will soon bear the weight of 40% tariffs from the EU. Which would be disastrous for the farming industry in Wales, as the EU is a major trading partner for farmers. Welsh farmers are rightly voicing their annoyance with a leader who is failing to recognise reality with this issue.
For a country which ironically was the greatest empire many centuries ago, the truth is today, Brexit combined with successive bouts of poor leadership is taking a toll on the UK.