People in England have been ordered to stay at home for the next month in a bid to reverse the spread of coronavirus. But the nation's second national lockdown, which started on Thursday, came with a number of exceptions, including pupils continuing to go to school, limitless outdoor exercise and 'safe visiting' for care home residents and their families.
1) Leave your home to meet one other person
People can leave their home for recreational purposes with their own household or on their own with one person from another household (a 'one plus one' rule).
This could include meeting up with a friend in the park for a walk or to sit on a bench and eat a sandwich. People will not be allowed to meet in homes and gardens.
During the previous lockdown, people were unable to meet outside until May, and in homes until July
2) Go to school or university
Schools, colleges and universities will all remain open. Students should not return home during term time but can return home for the Christmas holiday.
During the previous lockdown schools only remained open for the children of key workers or those who were vulnerable.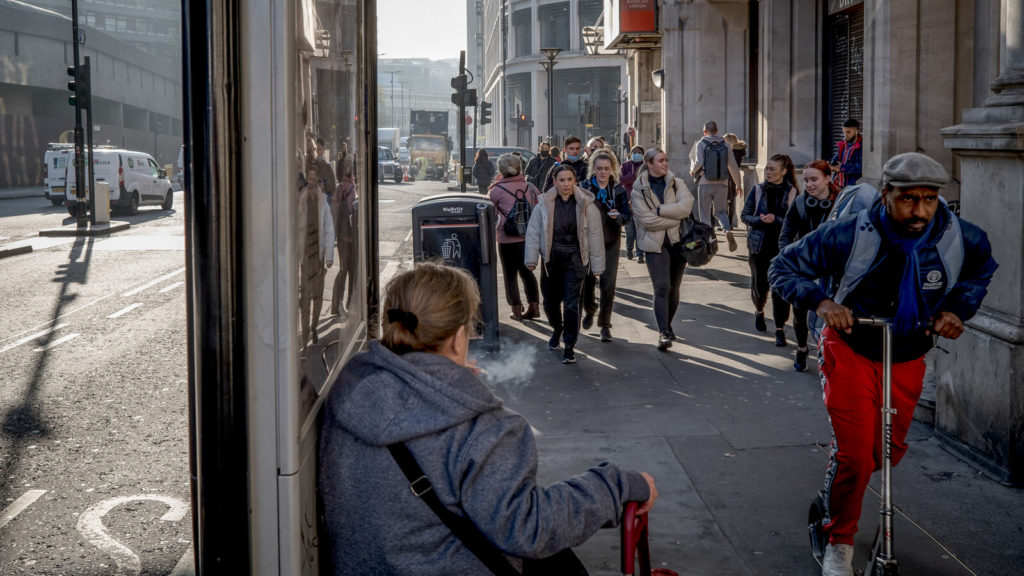 3) Buy something from a non-essential retailer using click and collect
Non-essential shops, leisure and entertainment venues must all close, but click and collect can continue. This was not available during the first lockdown.
Essential shops such as supermarkets, garden centres and shops 'providing essential goods and services' will remain open.
4) Taking unlimited exercise
People can leave their homes for exercise, which they can take as many times a day as you wish.
This is different from the March lockdown when people were told to only go outside for exercise once a day.
5) Visit the dentist or opticians
Dentists and opticians will now open as usual, having only been available for emergency appointments when the first lockdown began in March.
6) Go to a church for private prayer
Churches will remain open for private prayer only, having been closed for all purposes during the previous lockdown.
What is closing?
Non-essential shops, leisure and entertainment venues must all close.
Non-essential retail includes clothing and electronics stores, car showrooms, travel agents, betting shops, auction houses, tailors, car washes, tobacco and vape shops.
Leisure includes bowling alleys, leisure centres and gyms, sports facilities including swimming pools, golf courses and driving ranges, dance studios, stables and riding centres, soft play facilities, climbing walls and climbing centres, archery and shooting ranges, water and theme parks.
Theatres, concert halls, cinemas, museums and galleries, casinos, adult gaming centres and arcades, bingo halls, zoos and other animal attractions will close.
Hair, beauty and nail salons, tattoo parlours, spas, massage parlours, body and skin piercing services, non-medical acupuncture and tanning salons will also close.
Click and collect can continue, and essential shops such as supermarkets, garden centres and shops 'providing essential goods and services' will remain open.
Bars, pubs and restaurants must stay closed except for delivery or takeaway services.
They will be permitted to sell takeaway alcohol so long as it is pre-ordered online, or via phone or post.
Pre-ordered drinks can be sold to and collected by a customer 'provided the purchaser does not enter inside the premises to do so', regulations state.
Hotels, hostels and other accommodation should only open for those who have to travel for work and for a limited number of other reasons including people who need accommodation while moving house, to attend a funeral or if they are isolating themselves from others as required by law.