XXXTentacion, Jimmy Wopo & 6ix9ine: Has allowance culture gone too far?
On June 18th 2018 rappers XXXTentacion, 20, and Jimmy Wopo, 21, were shot dead in their respective cities. The incidents were unrelated but they lead us to a much needed discussion to have about 'allowance culture'.
XXXTentacion led a lifestyle that it was impossible not to disprove of. His personal actions made it hard for some people to sympathise with his death. One of Jimmy Wopo's most popular songs, a song titled "lost" talked about being "lost in the lean" and drugs. For years now there has been a 'don't ask, don't tell' policy  and the deaths of these two young men have become yet another reason why this culture is toxic and in some cases, fatal.
There's such a comfort that some people take in the idea that things are done "just for the music" or "mistakes" that we've collectively stopped holding people accountable for their actions. Violence, abuse, drug use and gang affiliations are 'accepted' more now than ever before in the sense that even though there are more movements against toxic behaviour, the need for the movements came from the underlying allowance of it.  Young men and women across the globe have been accepting of these things under the notion of "freedom of expression" and "free thought", so much so that they seem to have forgotten that whilst you're free to express your thoughts, that doesn't mean that you're free from consequence.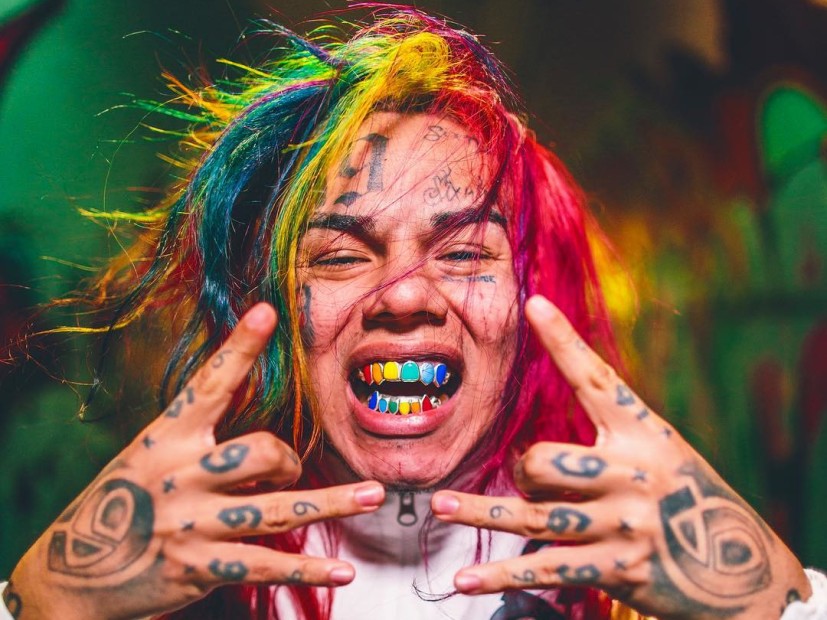 These consequences should never be death. However, in a day and age when new school rappers such as 6ix9ine are running around with a sense of entitlement, provoking people at every corner, you can only wonder, what will it take for the violence to end. When do we step in and say that enough is enough? When do we hold ourselves and others accountable? It's time for our online activism to match our real life actions.
It is no longer enough for people to turn a blind eye to the actions of those around us because if we continue to do so we'll end up with many more situations just like this one. Eventually we have to become the change that we wish to see in the world. A key point is being made by fans and non-fans alike about the people around XXXTentacion when he died, they were all so caught up in filming him that they didn't stop to check his pulse or call for emergency services.
https://twitter.com/Victoria__Paige/status/1008833095649386496
This is the real issue at hand. The allowance has turned into a complete lack of care. There's a need for re-education. Most of us firmly believe in the principle of 'each one, teach one'. When you've been taught something, it should be your duty to teach someone else, that's how the world learns. Nelson Mandela said that "education is the most powerful weapon which you can use to change the world" We need to use the tool that is education to create a change. It's time for the allowance to end before anymore lives do.