By Itunu Abolarinwa
Sitting in my History class, our Professor urges us to watch the Kavanuagh case the week after, telling us that the case is reminiscent of that of Anita Hill. She sighs with exasperation about how history is repeating itself. At this point, both names are foreign to me but the notion of a woman having to retell traumatic events of sexual assault makes me uneasy, but I'm intrigued.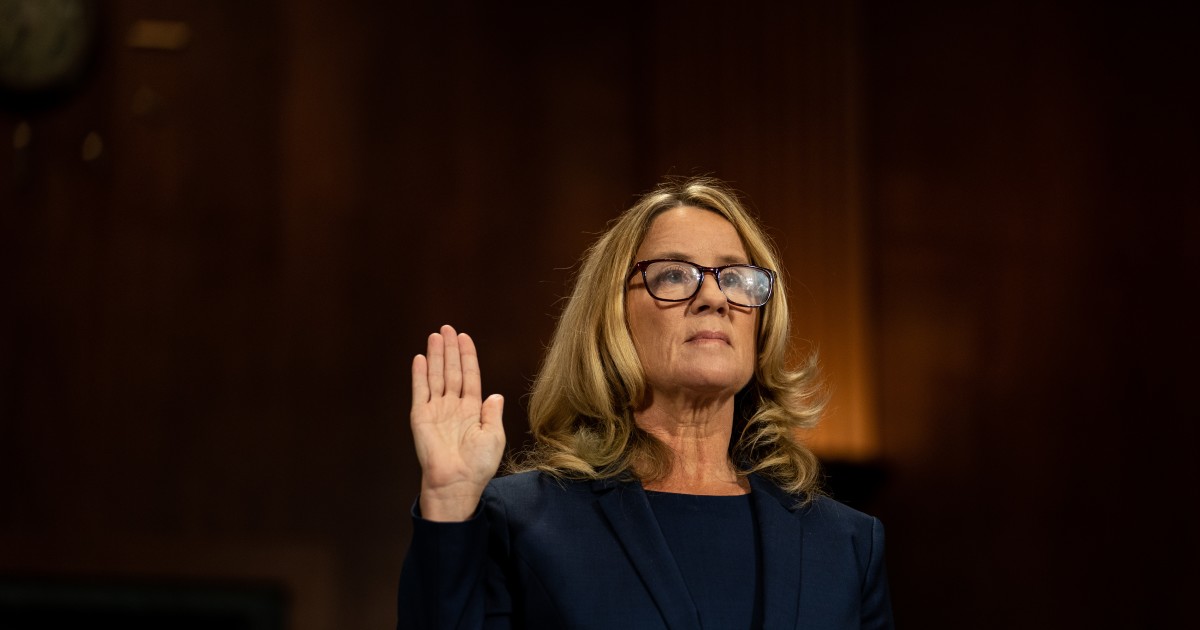 I make it my mission to engage with the Kavanaugh case and after reading and watching the case, I too sigh. Will this be another tale of power and patriarchy undermining female pain and justice?
The Kavanaugh-Ford case began when allegations of sexual assault by supreme court nominee, Brett Kavanuagh emerged. Dr Christine Blasey Ford claims that Kavanaugh sexually assaulted her 36 years ago when she was 15 and he, 17. She describes how Kavanaugh groped her, attempted to rip her clothes off and shut her mouth in the alleged encounter at a high school gathering. Kavanaugh denies all allegations, suggesting that it's a ploy against his position as President Donald Trump's nomination for the vacant seat in the US Supreme Court.
The Testimony 
Dr Ford recounts the alleged events stating "I was pushed from behind into a bedroom across from the bathroom. I couldn't see who pushed me. Brett and Mark came into the bedroom and locked the door behind them. Ford goes on to explain how she was "pushed onto the bed" before Kavanaugh allegedly got on top of her and tried to take off her clothes. Holding in tears, Ford continues "I tried to yell for help. When I did, Brett put his hand over my mouth to stop me from yelling. It was hard for me to breathe, and I though Brett was accidentally going to kill me".
The most poignant part of her testimony was when Ford was asked about her strongest memory of the incident. Attempting to retain composure, she fights back emotion saying, 'the uproarious laughter between the two and them having fun at my expense'. Watching the events unfold, one is forced to question if Ford will experience the justice system laugh at her expense once again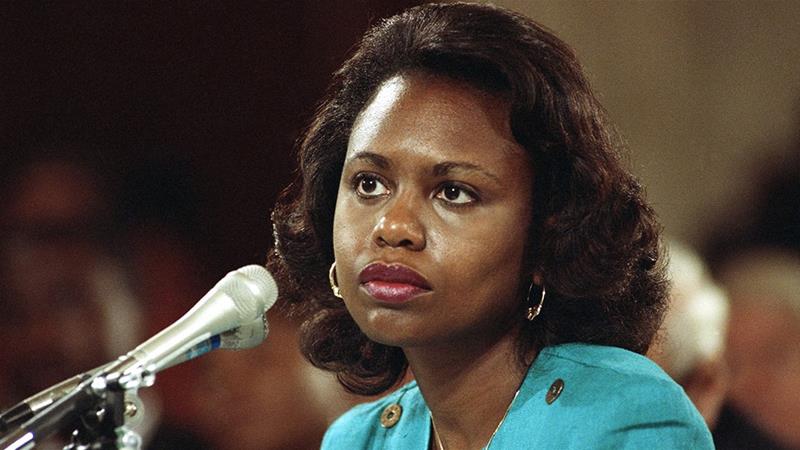 In 1991 Anita Hill accused Supreme Court nominee Clarence Thomas of sexual assault. It is frightening to see history repeat itself and it begs the question, what does the Kavanaugh-Ford case say about American society in the age of #MeToo? Tarana Burke's Me Too movement, which was picked up by the mainstream media years later and used to spread awareness of the regularity of sexual assault and violence against predominantly women, but men also, was a breath of fresh air. With thousands of retweets, #MeToo and movements emerging across the globe women revelled in the joy of a new age where they could be vocal about their experiences and seek justice and personal healing. Celebrities rallied against Harvey Weinstein, prominent men were exposed for assaulting women and the Time's Up movement was birthed. This was the making of a revolution, one that would etch its name in history freeing women and changing cultural norms.
However, the world watches with held breaths as the Anita Hill case clones itself 27 years later. It's a scary reminder that no matter how progressive things may seem women are still fighting for justice to be served.
No one knows the truth. Kavanuagh was impassioned saying 'my family and my name have been totally and permanently destroyed by vicious and false additional accusations, I was not at the party described by Dr FordKavanaugh He speaks with passion and emotion calling the allegations a 'calculated and orchestrated political hit'.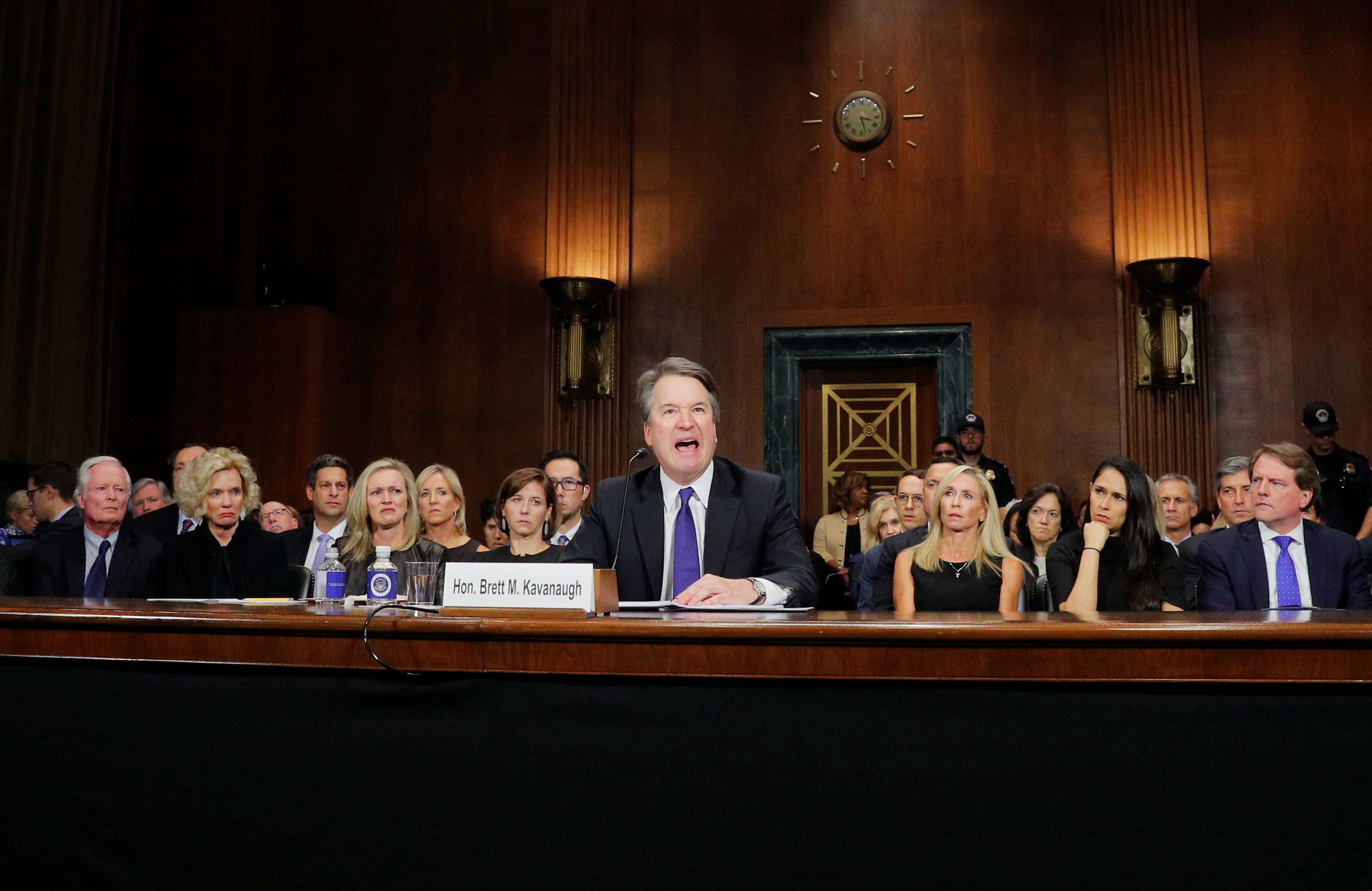 He seems to have compassion towards Ford, but he denies all allegations vehemently.  Seeing the case progress is agonising. Recent updates show that the Republicans and the White House have agreed for an FBI investigation of the alleged sexual assault meaning a one week delay. The Kavanaugh-Ford case hangs in the balance, we can only hope that justice will be served.

Itunu Abolarinwa is a writer who is passionate about creating content that challenges thoughts and initiates change. Her work has been featured on several platforms including MTV, Gal-dem and This Day Nigeria, where she covers a range of topics from race and gender, to representation in the media. As founder of award winning student radio show Identity UoB, and past Chair of the University of Birmingham's Black and Ethnic Minority Association she sees the importance of amplifying the voices and experiences of BME students. She is a youth ambassador for youth empowerment organisation Joined Up Thinking and Head of marketing for entertainment company IA Entertainment. Itunu is a Political Science and International Relations student at the University of Birmingham currently in her third year of study.