In a generation inundated with quick changing trends, toxic levels of social media and an endless host of woke capitalism campaigns, it's becoming increasingly difficult to answer the simple question of what actually matters. What matters to us personally? What matters to us as a community? What matters to us vocationally? These are all seemingly easy questions, that in reality, leave many people devoid of any answer to the type of inquiry that well-being, good mental health and joy hinges on quite strongly: What matters?
On Wednesday 24th April The Common Sense Network attend a launch event for the 'What Matters with Alex Reads' podcast held at The Curtain London in the thick of Shoreditch. The weekly podcast hosted by Alex 'Reads' Holmes and produced by Clarissa Pabi, brings together creatives, health experts, thought leaders and writers to discuss their personal journeys, motivations, and how they embrace what matters to them.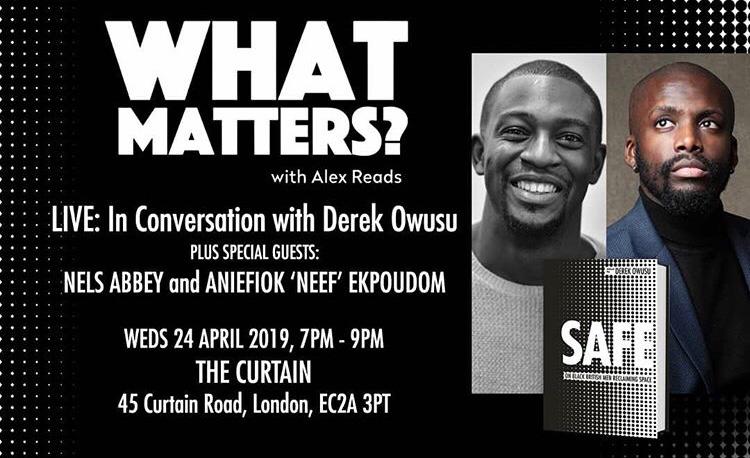 To mark the re-launch of the podcast's new season, this episode's conversation around the male black British experience was held live with the former co-host of the highly popular podcast Mostly Lit, Derek Owusu. Owusu is also the editor of a new anthology, SAFE: On Black British Men Reclaiming Space. Alongside Owusu on the night to were other contributors of the SAFE anthology, Nels Abbey, Aniefiok 'Neef' Ekpoudom.
What is the Black British Male experience?
Alex Reads, who also contributed to SAFE, kicked off the conversation asking the panel about their experience of being black British men and at what point they realised they were different from their white counterparts.
Nels Abbey touched interestingly on the spectrum of the black British male experience – an idea that the mainstream media seldom considers in it's portrayal of black men. He said, "On one side you have the princes. The Raheem Sterlings and Chuku Umanna who are highly visible and successful"
"But on the other side you have those who experience the harsher side of being a black British man. The most classic example being Mark Duggan. One thing in common between the princes and the opposite of princes is that we're all rejected by this society and no matter what side of the spectrum, you're five minutes away from a wrong interaction and you're Mark Duggan"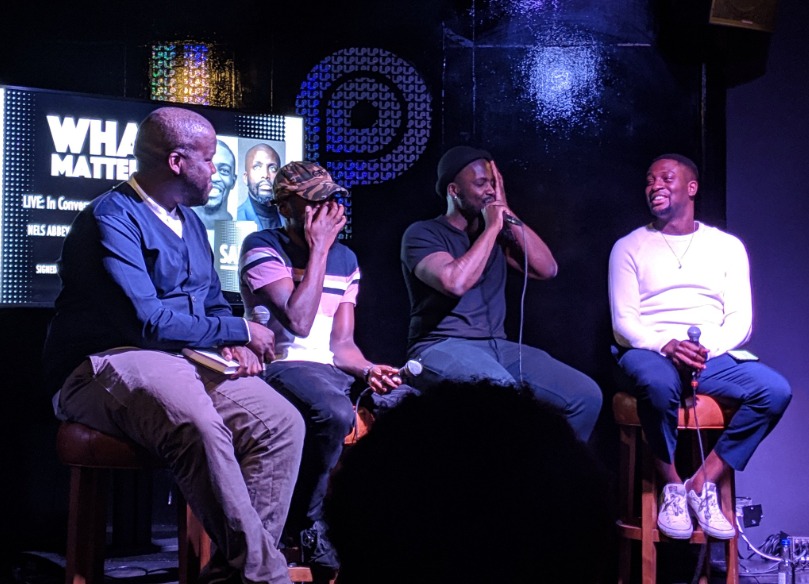 In the midst of Brexit further fuelling conversations around the experience of racism and diversity in the UK, What Matters live provided a much needed opportunity for black British men to take ownership in discussing their individual lives as black British men.
What is SAFE and where did it come from?
SAFE: On Black British Men Reclaiming Space, which was on sale on the night by Beacon Books London, is an anthology that was inspired by Yomi Adegoke, co-author of the highly acclaimed 'black girl bible', Slay in Your Lane.
"The book came from a black woman. Yomi asked why there isn't anything like Slay in Your Lane for black men and suggested I do it", editor of SAFE, Derek Owusu shared. "I want to get young black boys reading so it made sense for me to do it".
SAFE explores questions such as where do black men belong in the media and what does it mean to be a black man in Britain today, from the perspective of over 20 of UK's top journalists, writers, poets and musicians.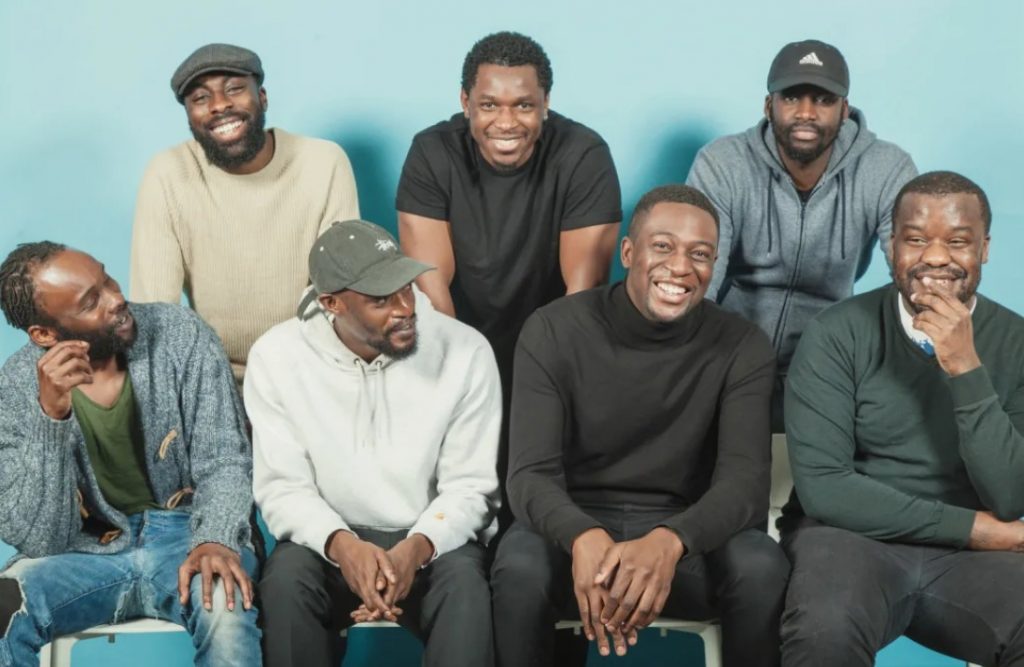 One of the essays in the book, by Nels Abbey, looked at who owns, shapes and forms the image of black British men, to which he proposed is defined primarily by those who own and control mainstream media: predominantly the white middle class.
The unidimensional portrayal of black British men in the media further emphasises the significance of SAFE. The panel went on to discuss their hopes for the book and what they what they thought black British men in today's society actually need.
Aniefiok 'Neef' Ekpoudom, one of the contributors to SAFE said, "The real legacy of the book will be seen in the careers that come after it". He went on to say "There's great value in having safe spaces for black men to speak openly and honestly about our lives. I could see that my own experience wasn't being lived in isolation".
A night of engaging conversation and a lot of laughs was capped off with a Q&A from the audience centred on the future of the black British male experience and the steps that can be made to provide practical help to young black men in the UK.
What Matters with Alex Reads live was a sure success that definitely has me excited for this season of the What Matters podcast available on iTunes and all available platforms!
You can buy the book Safe from all book shops.