New Zealand's elections last week saw a landslide for the Labour Party despite their proportional voting system that "wouldn't work". Jacinda Ardern's popularity may have been the contributing factor in bridging the divide. She also succeeded in removing the xenophobic and populist New Zealand First from 9 seats to zero. Why has she been so successful where Jeremy Corbyn was not?
UK Labour's defeat wasn't just bad. The party was annihilated, with the worst showing in a general election since before WWII. Jacinda Ardern's win was the biggest Labour share of the vote in more than 70 years. These are unprecedented times we live in, and our political opposition can little afford to be complacent in their organisation to mobilise an effective and credible alternative.
The Jacinda Appeal
Jacinda mixed both caring and compassion with practical, clearly envisioned, achievable economic solutions. The Economist ran a profile on her stating that her "quest for universal popularity and acclaim meant she toned down a significant part of her otherwise socialist rhetoric."
She was accordingly rewarded for being sensible and avoiding the identity nonsense that trapped UK Labour. It appears that she tried to become a consensus-based leader, bringing the country together rather than divide it.
In a time in which political polarisation is the worst we have seen in decades in the Western world, Jacinda stood unwavering against this tide of hatred and indifference. People are fed up, and they are voting with their feet to show it.
Despite her administrative failures with KiwiBuild, Capital Gains tax U-turn and the Auckland Regional Fuel Tax debacle; Jacinda pulled 50% of the popular vote.
She was able to communicate an overall vision and embody the politics of inclusion New Zealanders appreciate and can relate to. As Zareh Ghazarian, senior lecturer in politics and international relations at Monash University, Melbourne proposed, "Ardern's approach could be a lesson for other leaders seeking to maximize their support base."
UK Labour 2019 Defeat
UK Labour's whitewash had little to do with the Tories, and more to do with their preoccupation with non-starter issues, their indulgent self-righteousness, underestimating their rivals and dismissing their traditional voting base. Running a campaign on woolly immigration policy on an island that voted 52% to "take back control" of their borders is bizarre. The Tories didn't run a strong campaign by any stretch, and accordingly, didn't see significant increases in votes. The Labour party share was what fell. It was their election to lose. Their failure to take a clear stance on Brexit left them looking indecisive and unreliable.
Jacinda Ardern presented socially inclusive policies for Kiwis but was swift to ditch them in favour of more consensus-based choices that could bring the country together. Her format was one of a competent social democracy – closer to Tony Blair than those of Corbyn or Starmer.
Corbyn's "appeal" has done lasting cultural damage. Left wing socialism, like Marxism, had its chance – and failed miserably. The working classes of Britain today know they can work for more now than in the past. Corbyn's humourless, doctrinaire, divisive socialism went out with the fall of the USSR. The British public may not approve of runaway capitalism either. But they know quite well there are just not enough "rich" enemies to pay for all the socialist ideals. They know they are themselves part of the "rich" now and will have to pay for it all in taxes, inefficiency and greyness. Nor were the 52% of the voting public going to deliver a majority government for a party rhetoric that declared them thick and uneducated for voting for Brexit because they didn't have degrees.
The British public are not as gullible as Labour thought. Their last-minute attempts to bribe voters by whatever means necessary reeked of desperation. The average Joe could see through the years of failed promises politicians have made and failed to keep.
Labour made a fatal error in presenting their own morally superior ideals as those needs of the British public. All that "we are the only party who can sympathise" for the ill, lame, unemployed, minorities, [insert oppressed identity here]; came across as insincere and contributed to their rejection. Their heartland voters felt patronised. The dramatic irony of the Labour Party is their mandate finally rang true. They managed, at long last, to empower and politicise the working class, just not in their favour.
Jacinda Ardern took the opposite approach, trying to appear a person for the people. As seen by her pledge to put cannabis legalisation to the popular vote and openly declaring she uses marijuana in the election debate made her relatable to the average Kiwi voter. Not just another self-righteous, snobby politician dictating how we should live. People have had enough of paternalistic "do as I say, not as I do" style of running. Besides been considered highly competent, well-liked with strong leadership skills; she also comes across as down-to-earth and empathetic. Even the previous Prime Minister Sir John Key, from the now main opposition party and by principle a political "foe", recently commented on her "faultless" communication skills during the COVID-19 pandemic.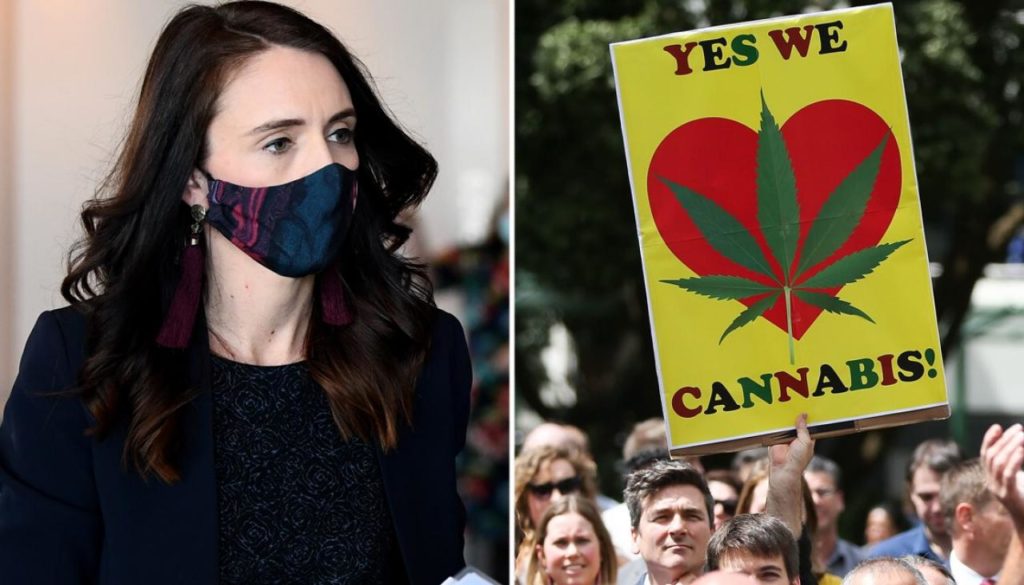 Labour voters have evolved while Labour went backwards
If Labour had better policies, wasn't fuelling such hatred, distanced itself from terrorist sympathising and anti-Semitism and actually put the needs of the British people first – they would have won. Their preoccupation discussing world issues and grandstanding their holier than thou attitude didn't resonate with voters as Jacinda's middle-ground approach enable her to capture both minds and hearts across the political divide.
UK Labour had their own Jacinda's but they have been ousted and marginalised by the Corbynistas by now. Abuse, coup d'états and frustrating their candidates to the point of resignation, UK Labour 2019 wouldn't be able to recognise or tolerate someone like her in its present form. Lucinda Berger had the Jacinda charm and sensibilities but wasn't palatable being a centre-left, a Jew and a woman.
She, along with all the talent led a brain drain of centre-left from the party benches. While Corbyn was leader, they lost many quality people. Tristram Hunt was tipped for the leadership but left to become Director of the V&A. Chukka Umunna, also a potential Labour leader, resigned in February last year with The Independent Group (Change UK) alongside Lucinda Berger. Andy Burnham lost to Corbyn to become Labour leader in 2015, so ending any hopes for a centrist government.
The party was infiltrated by hard-left activists who shouldn't really have been there at all. Even the influx of less militant new blood still advocate a largely redundant socialist agenda.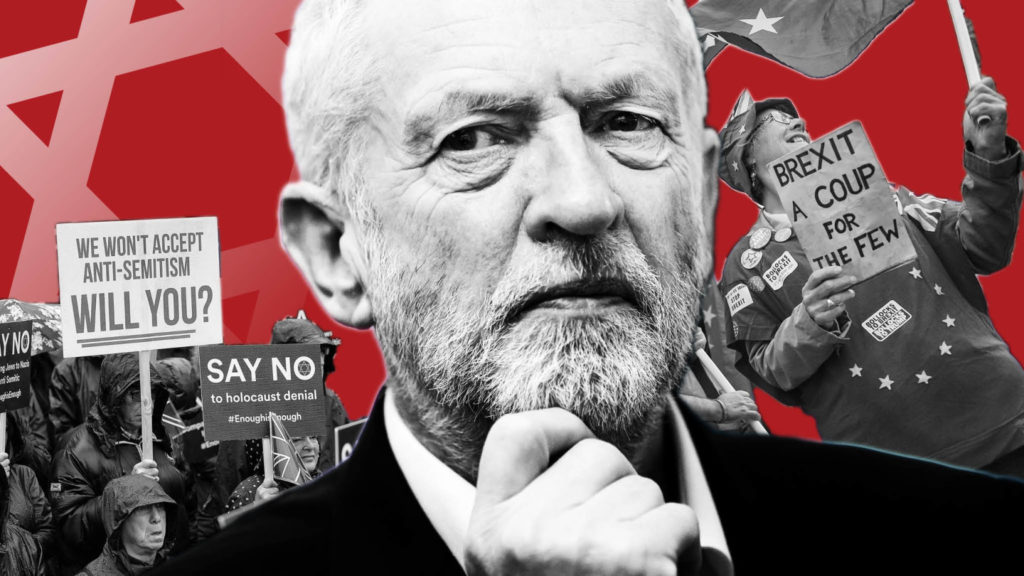 Up and down the UK, Boris Johnson was not popular. He couldn't even secure a convincing win within his own party of 100,000 members. His Brexit negotiation blunders were not doing him any favours. But he had a vision, however vague, where Labour did not.
The UK is a modern capitalist country, fully integrated into the world economy. You cannot start pledging to nationalise industries. We tried that in the 70s and it failed miserably.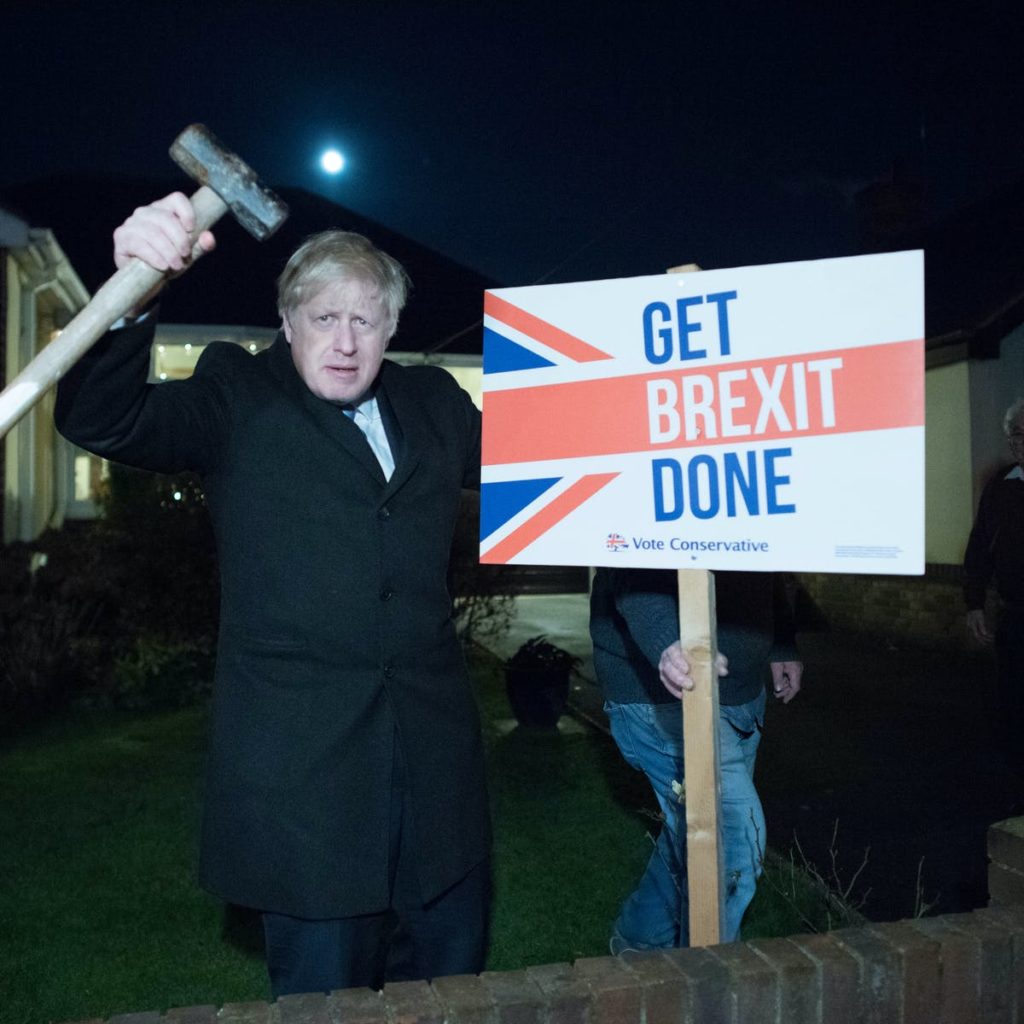 Boris managed to focus our attentions on Brexit to "Get it Done", attempting, albeit feebly, to move beyond the divisiveness rife in modern politics. Keir Starmer or the future Labour leaders have to realise Britain wants a moderate centre-left or right government that functions. We simply won't buy into pipe dreams and we stopped believing in fairies a long time ago.