Champions League semi-finalists RB Leipzig are the most hated club in Germany.
Established in 2009 through the purchase of SSV Markranstädt by famous energy drinks company Red Bull, they are the first club which a majority isn't owned by the fans.
Other club's fans view the team as lacking authenticity and an example of the bleak future of the soulless corporate wasteland football is to become.
However, there is a football conglomerate that has been quietly created right under the nose of the most lucrative league in world football, without a peep from fans and associations alike.
Manchester City are the cornerstone of City Football Group (CFG), a conglomerate established in 2014 by the club owners.
With a name like that, how many clubs do you think they have a stake in: two, three, maybe five? Try this…
TEN!
Yes, ten clubs are associated with The Blues' parent CFG, whether it be wholly owned or they are partial stakeholders of clubs in ten countries across five continents, following the acquisition of Troyes AC, which confirmed earlier this month.
Of course informal feeder clubs to larger clubs exist (e.g. Beveren for Arsenal, Vitesse for Chelsea, or Royal Antwerp for Man United), but what Red Bull and CFG are up to is something totally different.
CFG is comprised of the Abu Dhabi Group who own Manchester City, an American private equity firm called Silver Lake and two large firms in China, one of whom is state-sponsored.
With £170m spent on the academy and a further billion pounds invested, the structure is there for the long term success of Manchester City and the CFG.
Its headquarters in England, is the base point from where their success flows. However, what has been created globally, is a bases for continental growth, domination and influence.
Especially with their strategy of targeting locations with social, economic and commercial value to be generated. All to increase the profile of football in those nations leaving CFG primed to nudge audiences who watch the Premier League to watch CFG backed teams in their own country.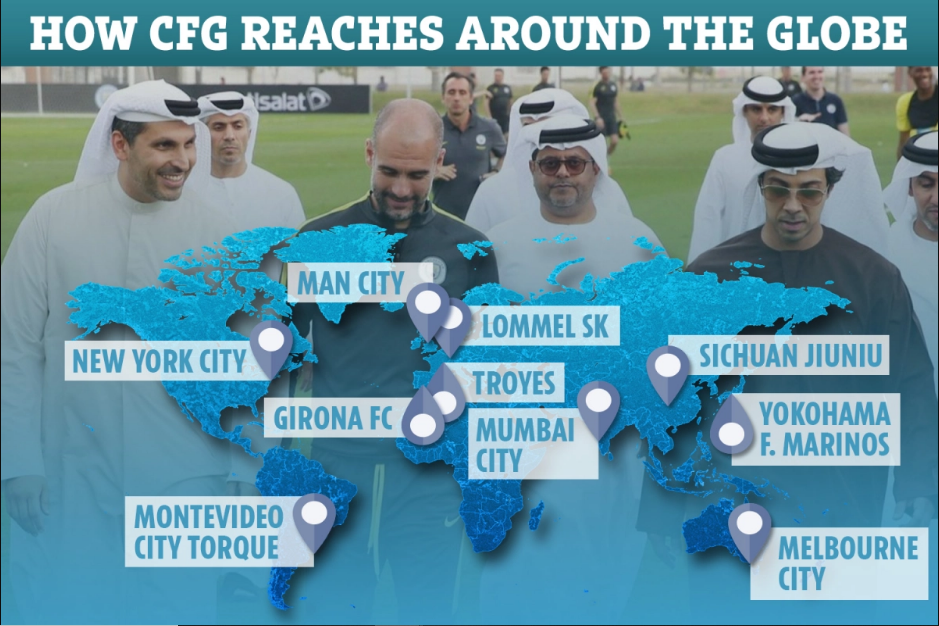 The original visionary of the concept was Ferran Soriano, the former Vice President and General Manager of Barçelona who oversaw the commercial expansion of the Catalan club. This also coincided with a period of dominance on the pitch thanks to Barcelona's golden generation of Xavi, Iniesta, Busquets and Messi just to name a few.
The goal looks like world domination, and so long as Manchester City keeps winning the potential is there to make it happen.
The silence of the powers that be such as FIFA, may imply they're happy to see the increase in football participation in nations not commonly associated with 'The Beautiful Game'.
All I can say is, watch this space, something is brewing.