To say Henry Bolton faces an uphill battle to save his political career would be a colossal understatement. The UKIP leader of four months has so far resisted deafening calls from within his own party to resign in the wake of the discovery of racist messages about Prince Harry's fiancée Meghan Markle, sent on social media by his girlfriend, Jo Marney. His failure to stand down, even despite later being pictured dining with Marney, whom he had supposedly broken up with, and stating that they could later get back together, sparked a series of resignations among his frontbench, and a unanimous vote of no confidence passed against him in the party's National Executive Committee.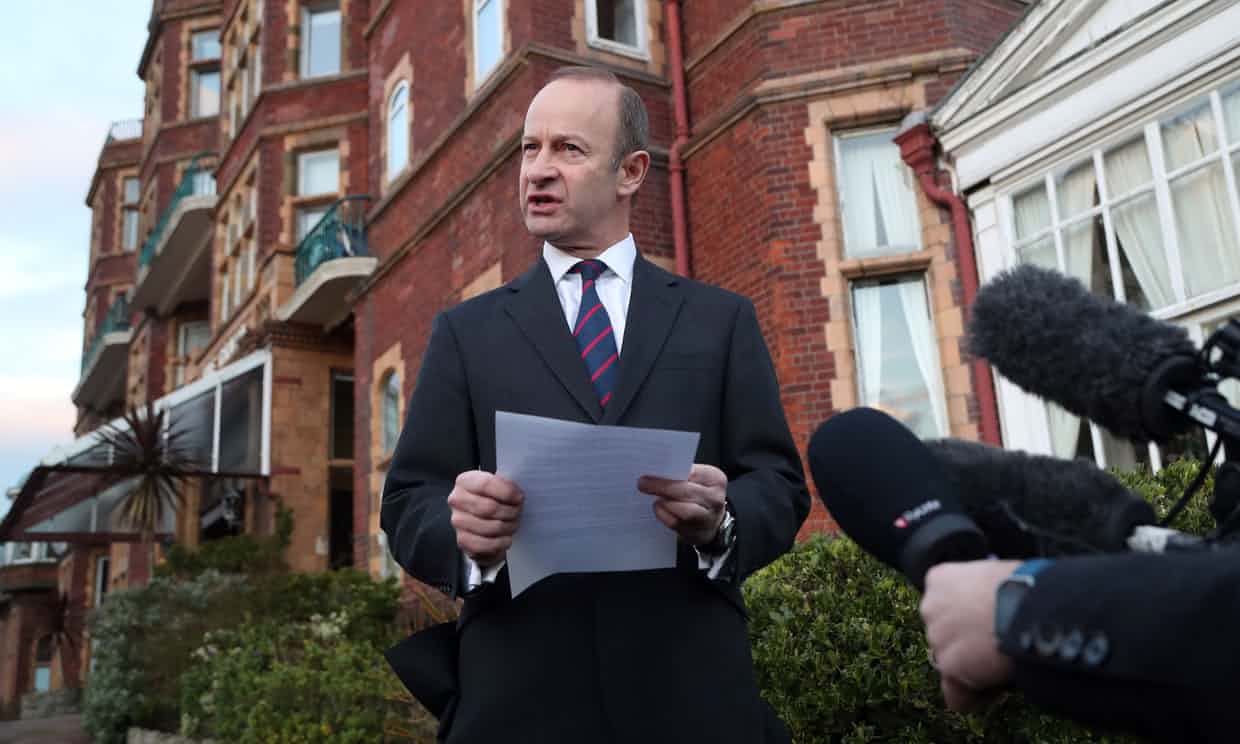 UKIP's under-fire leader Henry Bolton (Source: The Guardian)
This all begs the question of what he really expects can happen from here – is there any conceivable way to turn this around? At the moment he is a leader who has become hugely unpopular with his party, a party which has in turn become hugely unpopular with the public as a whole. In this sense, he resembles less a captain going down with his sinking ship than one shipwrecked on the sea floor, still trying to hopelessly row his way to dry land while being weighed down by a big racist anchor.
I am flabbergasted at the NEC's disastrous decision to self destruct UKIP. There's no doubt another leadership contest would be the final nail. The liberal media knows it and the NEC has just played into its hands (as usual).
For Brexit's sake, let the man get on with his job!

— Jo Marney #StayHomeSaveLives (@Jo_Marney) January 21, 2018
Despite not sending any similar messages himself that are known of, if he stands any chance of retaining his position as UKIP leader through a leadership challenge, he will have to convincingly answer questions of why someone who expresses the views Marney has is worth associating with at all, let alone starting a relationship with. Even if he miraculously survives as leader, this scandal is unlikely to help him win over new voters. Perhaps he thinks the British public will be inspired by this far-right version of Romeo and Juliet: star crossed lovers torn apart by vicious outsiders for no other reason than one of them having very racist views. Surely though, there is no way back for Bolton from now on.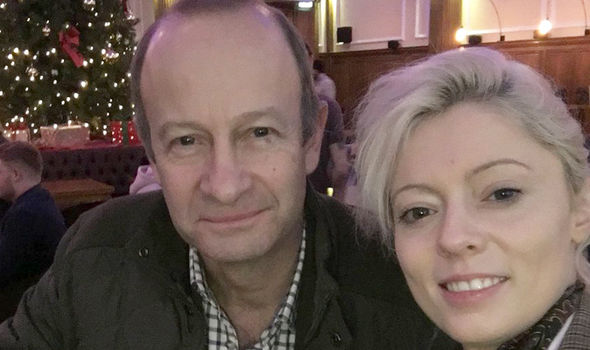 Bolton with Jo Marney, the source of all the controversy (Source: Daily Express)
Looking at the bigger picture, this whole sorry episode speaks volumes about UKIP as well as Bolton. For all their protestations to the contrary, the sequence of events that have transpired in UKIP since Brexit have outed it essentially a single-issue party. When it had all the apparent injustices of an all-powerful, corrupt European elite to rail against, the party generally did a good job of staying united and convincing people of their argument.
Yet, in an ironic twist of fate, getting exactly what they wanted has led to their ruin. Following the vote to leave the EU, the one thing binding together the party's motley crew of everyone from soft Tories to neo-fascists to your borderline racist uncle who lives in Kent, disappeared literally overnight. Remaining members of various viewpoints have struggled with one another since 2016 over the ideological direction the party should take. The Bolton controversy sums up this search for UKIP's post-Brexit soul well, with bitter infighting between leading members of the party over the use of overtly far-right rhetoric. Whether Bolton stays or goes (though the latter is surely a heavy favourite), the party needs to work out where it stands, or face being consigned to history as a Brexit one-hit wonder.