by Ellie Tivey
So, it's happened. After a tenure as Prime Minister categorised by her seemingly unshakeable resistance to resigning, Theresa May has officially declared that she is stepping down on 7th June. 
While this move is an undeniably crucial and historic one, it's been a long time coming, and Tory MPs have been revving their engines for a Tory leadership race for some time now.
Now we don't know for sure who's going to win, internal leadership races are characteristically unpredictable. But what we do know is that the next few weeks are going to be pretty bonkers. So while we all brace ourselves for the next onslaught of political dramz, here is your definitive Top Trumps list of who's in the running so far..
Boris Johnson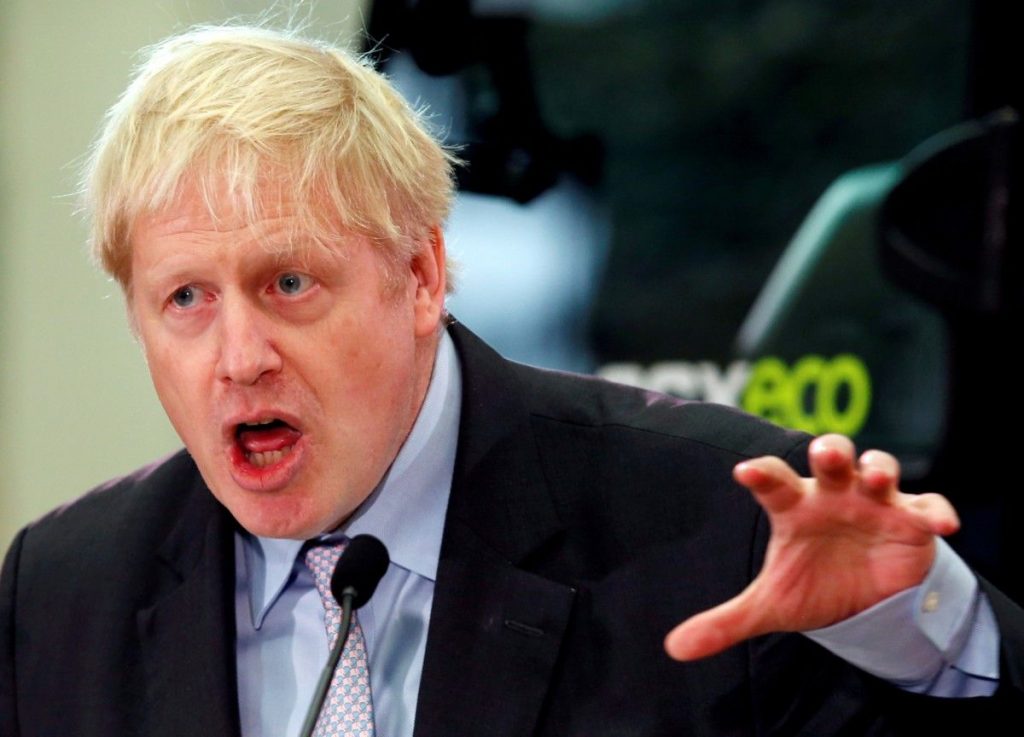 Now this one comes as no surprise, he is the bookies' favourite to be the next PM. Keep in mind, however, that he was the bookies' favourite in 2016's leadership elections as well, before he was famously snaked https://www.bbc.co.uk/news/uk-politics-36679738by his buddy Michael Gove. You can be sure that Johnson will be making some serious moves over the next few weeks though, he's been eyeing up Number 10 for years.
Charisma: 9/10
Depending on who you ask. Johnson is arguably one of the most divisive figures in British politics right now, but one thing I think we all can agree on is he makes for a damn good meme. 
Experience: 10/10
Not only is this not his first leadership rodeo, but he has held some seriously top level positions over the last few years, including Foreign Secretary and Mayor of London. 
Level of 'Leave-iness': 7/10
Now this one is debatable. While he was the face of the Leave campaign in 2016, and has been vocal in his support of Brexit since, many suspected that his main cause for taking up this position was to eventually become PM. We're yet to see if this plan will work. 
Penchant for Public Gaffes: 6 bajillion/10
Boris really has covered all bases in terms of public gaffes, and made himself a household name in the process. Whether it's a little chuckle at him hanging from a zipwire, or actually being pretty racist in his Telegraph column, Boris has done everything from amuse to offend. 
Likelihood of actually winning: 7.5/10
Boris divides MPs and people alike. While some believe he has the charisma and bullishness to get Brexit done, others shudder at the thought of someone considered to be a bit of a bumbling fool determining the fate of the country.
Michael Gove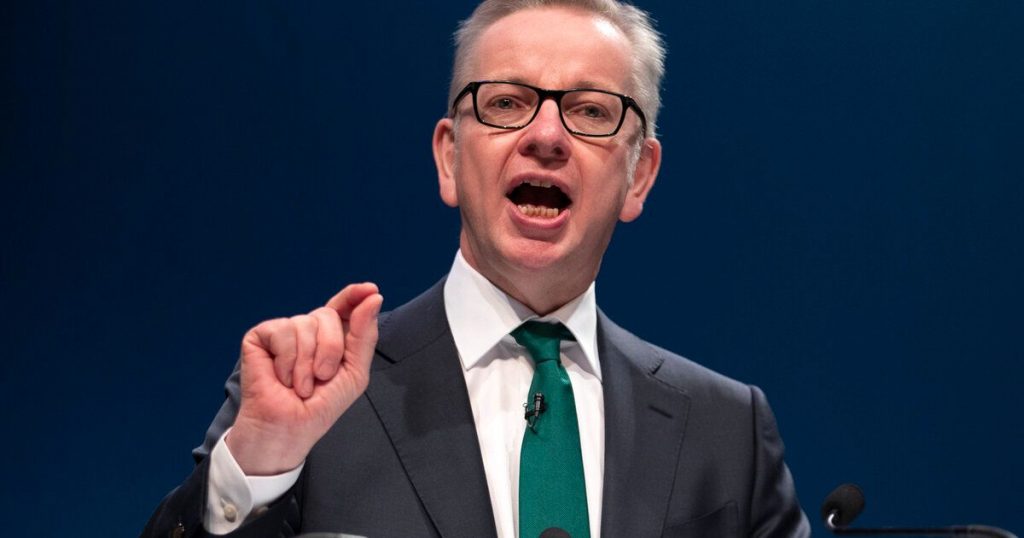 From Boris to 'betrayer', Michael Gove famously stabbed Boris in the back by unexpectedly announcing a leadership bid in 2016. This is arguably the raciest thing he's ever done, however. He's a bit of a cookie cutter Tory by all counts, i.e. the implementation of Tory austerity being priority number one priority in any cabinet role he is assigned to.
Charisma: 1/10
Now I'm not just being harsh here, he literally said himself: 'whatever charisma is, I don't have it' 
Experience: 10/10
Like Boris, Gove has stood for leader of the Tory party before, as well as holding high-level roles such as Education and Environment Secretary. 
Level of 'Leave-iness': 10/10
Since 2016, Gove has been a hardcore Brexiteer, once criticising the 'invincible arrogance of Europe's elites'. Now that's some sass right there. 
Penchant for Public Gaffes: 4/10
He came under fire a lot more when he was Education Secretary, but he's been pretty okay as Environment Secretary so far, other than that his outburst of ambition in 2016 is the most notable political move this guy's made.
Likelihood of actually winning: 5/10
Gove's a tricky one, he's been pally with May for years so could get her backing. His lack of charisma is likely to be his downfall, although some may perceive him to be the largely non-controversial, stable leader that the country needs. 
Andrea Leadsom
Following from her dramatic resignation on 22ndMay, just one daybefore the EU Elections, Leadsom has declared that she is 'seriously considering' running for PM.
Charisma: 8/10
Unlike most other candidates, Leadsom has gained the respect of MPs across the house. Having spearheaded proxy voting for MPs and improved the House of Commons complaints process, Leadsom has gained the respect, if not always the agreement, from many of her colleagues. 
Experience: 10/10
As well as holding previous posts such as Minister of State for Energy and Secretary of State for the Environment, Leadsom has spent the last two years as leader of the House of Commons. Which is basically like being the Beyonce of the Commons. 
Level of 'Leave-iness': 10/10
She once described our continuing membership of the EU as 'disgusting'. Ouch. 
Penchant for Public Gaffes: 3/10
Leadsom inflicted some minor damage to her reputation of a sensible, straight-up politician in 2016 when she claimed to be a better candidate for PM than May because she had children when May didn't, costing her a shot at Number 10. 
Likelihood of actually winning: 6.5/10
She's done a good job over the last couple of years and managed not to alienate too many people, she's in for a decent shot.
Jeremy Hunt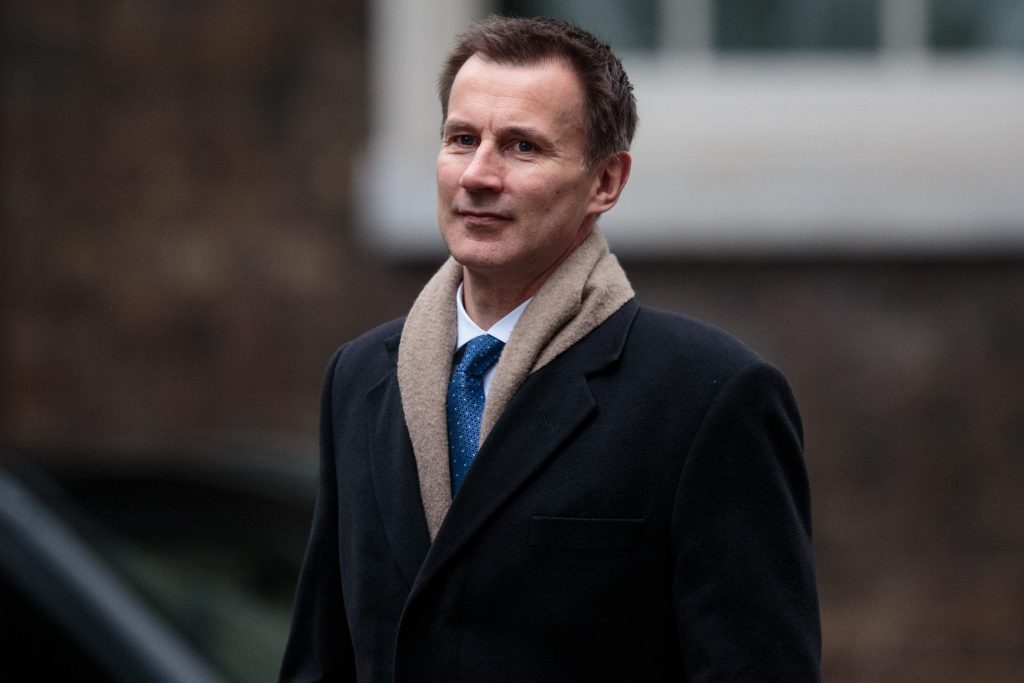 Jeremy Hunt has done an expert job of laying pretty low the couple of weeks. Rumour is he's been rallying his troops…
Charisma: 6/10
I mean, he's not not charismatic. I was on the same Easy Jet economy flight with him once, it was nice to see the then Health Secretary flying in economy. It's a shame he was working towards the partial privatisation of the NHS at the time…
Experience: 9/10
Unlike some of his potential competitors, Hunt has never run for the top spot. However, he is currently the Foreign Secretary, a job that he picked up after Boris quit, and is doing remarkably better at it too. 
Level of 'Leave-iness': 4/10
Hunt opted to Remain in the EU in 2016, and has been relatively measured in his language towards Brexit since. This could be a difficult obstacle to overcome if he goes for the top job – we all know what it's like to have a once-Remainer at the helm of Brexit negotiations. 
Penchant for Public Gaffes: 6/10
Hunt is a sneaky one. On the face of it he doesn't look all that harmful, but lest we forget the mass medical student protests under his reign as Health Secretary. Oh and also that time that he compared the EU to the Soviet Union…
Likelihood of actually winning: 3/10
Hunt is doing a pretty good job in the Foreign Office right now, and he's certainly not as inflammatory than some other candidates, but if I were a betting woman I'd say that his Remain-y past will be a skeleton that no closet (or cabinet) is big enough to hide.           
Dominic Raab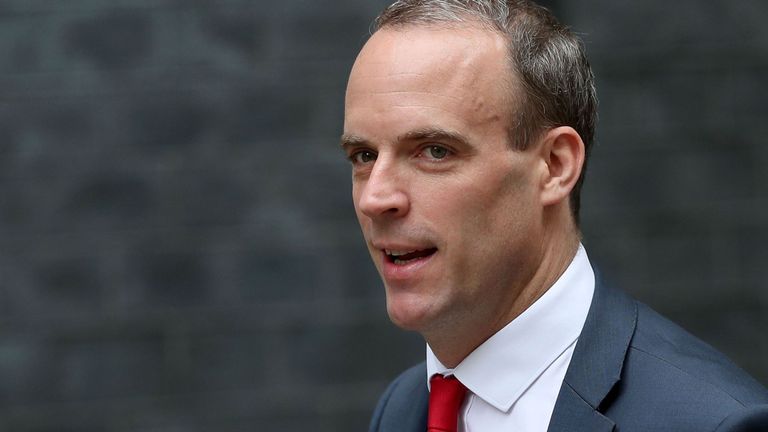 Raab was the latest resignation in the string of Brexit Secretaries that Theresa May's government has managed to truck through. Having enjoyed cross-party support for bills such as Prisoner's rights, the last few years have seen some more polarising language.
Charisma: 7/10
He's enjoyed some cross-party success before, and he certainly looks the part, although he's nowhere near the 'celeb' status of, say, Boris or Rees-Mogg.
Experience: 7/10
Having only been elected to parliament in 2010, Raab is something of a newbie, although there's no denying he's made his mark during his time in Westminster.
Level of 'Leave-iness': 9/10
Raab is pretty vocal about his support for leaving the EU, one of his main reasoning for this being the issues that he believed immigration bring into the country, he once claimed immigrants had 'put house prices up by 20%', later partially reneging on the claim. 
Penchant for Public Gaffes: 4/10
Raab was doing alright you know. That was until he said at a tech conference that he 'hadn't quite understood' the importance of the Dover-Calais trade route…while he was serving as the literalBrexit Secretary. As MP Nicky Morgan tweeted at the time – 'gulp'.
Likelihood of actually winning: 8/10
Combining Raab's previous cross-party successes with recent vociferous support for Brexit, it looks like Raab could be in with a very good chance. 
Sajid Javid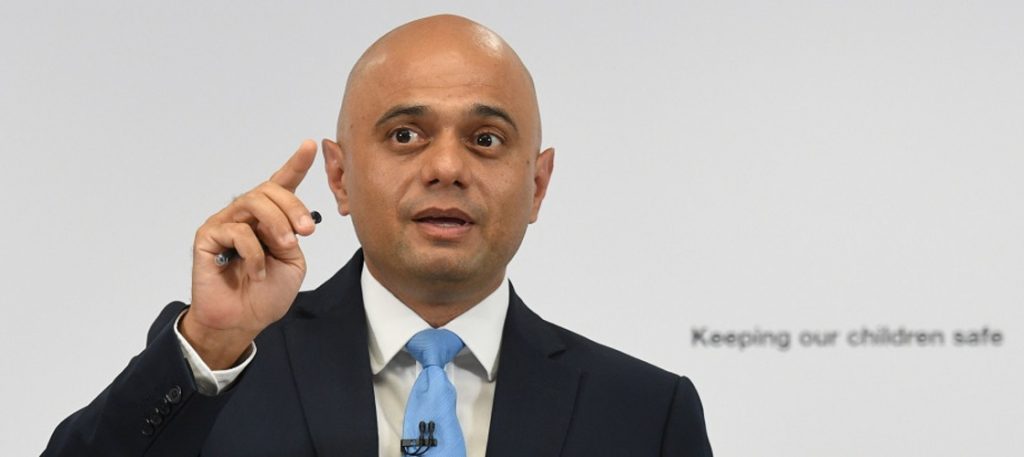 As a holder of one of the top jobs as Home Secretary, he may well just be gearing up for a leadership bid! His uncompromising leadership during the Shamima Begum scandal certainly suggests so.
Charisma: 5/10
Javid made a distinctive effort to prove that he is 'one of the people' recently, stating that he was from 'one of the most dangerous streets in Britain' and 'could have turned out to have a life of crime myself' when responding to the knife crime crisis. Unfortunately, all of the residents currently living on that street got rather peeved that he was purporting such a negative image of the community they've worked hard to improve. 
Experience: 7/10
Like Raab, Javid's only be around Westminster since 2010, but as the first person from an Asian background to hold one of the Great Offices of State, he's clearly used his time well. 
Level of 'Leave-iness': 8/10
Javid's been against EU membership for years, however he shocked everyone when he supported the Remain campaign in 2016. He's since put this down to concern for the turmoil the country would inevitably go through if we voted leave (well, he wasn't wrong), and pressure from David Cameron. He's gone back to his true leave-y self since though.
Penchant for Public Gaffes: 7/10
Since Javid's time at the Home Office, they have been responsible for losing millions of EU funds meant to be donated to the UK's most needy because they didn't fill out an application form on time, and potentially wrongfully deporting international students by claiming they'd cheated on their English exam. 
Likelihood of actually winning: 7/10
I mean, as Home Secretary, he'd be loathe not to run really, that very title presents him with a real shot.
Esther McVey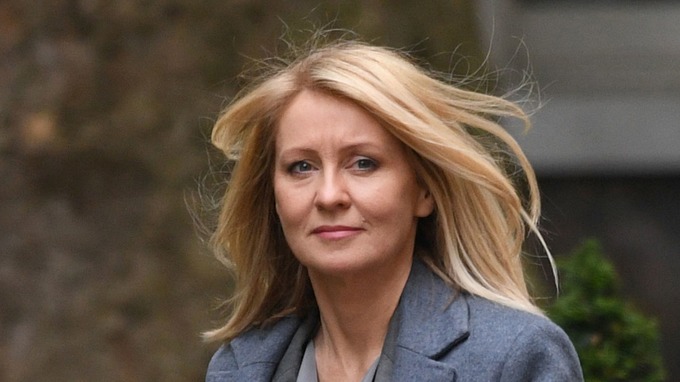 As an ex-TV presenter, many have tried to mock McVey for entering the political sphere but, as can be seen from her staunch voting against LGBT equality and Human Rights in general, this woman is no joke.
Charisma: 9/10
Probably one of the more charismatic Tories going, never mind the fact that she used to co-present GMTV with Eamonn Holmes.
Experience: 6/10
McVey's not been in the political game all that long, entering the house in the 2010 general election, and taking a couple of years out in between to be Chair of the British Transport Police when she lost her seat. 
Level of 'Leave-iness': 9/10
McVey proved her dedication to a hard Brexit when she quit as Work and Pensions secretary in November 2018.
Penchant for Gaffes: 6/10
Her time as Work and Pensions secretary was perhaps defined by when she misinformed the house of a judgement by the National Audit Office. She claimed they had argued for speeding up the rollout of Universal Credit, when in fact they had decided it needed to be paused.
Likelihood of actually winning: 6.5/10
In her limited time in Westminster, she's proved herself a wily politician. And there's no denying she's popular with hardcore Brexiteers. 
Rory Stewart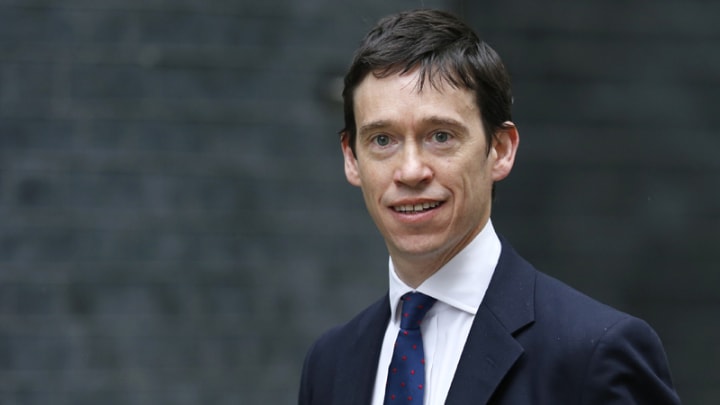 Born in Hong Kong, been a tutor to Prince William and Harry, and walking from Turkey to Bangladesh, this man has lived a life. And he has found time to become one of the biggest names in the Tory party over the last year or so.
Charisma: 8/10
Despite his Etonian education, Stewarts done a good job of presenting himself as a more accessible politician who understands the 'real world'. He's also argued that Brexit is something we should be 'energetic and optimistic' about, which is a welcome change of tune from the usual doomsday rhetoric.
Experience: 10/10
Stewarts had an impressive political career, both in Westminster and further afield. One such position being as an advisor to the Obama administration. 
Level of 'Leave-iness': 7/10
Stewart was a Remainer in 2016, which could work against his favour, but he's been admirably committed to the argument of respecting the will of the people ever since.
Penchant for Gaffes: 2/10
Not all that much to report here, Stewart's done an alright job of flying under the radar whilst still ensuring his voice is heard.
Likelihood of actually winning: 6/10
The deadline of the end of July to reinstate a Tory PM puts time pressure on the race that lends an advantage to those who are big names already. Stewart is less of a big name but he may just be the dark horse in this competition. 
Now, it must be remembered that these are eight names from a list that some have estimated to be fifteen/sixteen long. Other big names include ex-Deputy Chair of the European Research Group, Steve Baker, the Tories' answer to a being insta-famous, Liz Truss, and Priti Patel. 
Ultimately, we are on the precipice of the Hunger Games of Tory politics, and to predict what could happen is a futile exercise. I, for one, am pretty excited to watch it all unfold.
Ellie is a recent graduate in History and Politics from the University of Manchester. Originally from Bristol, Ellie moved to Manchester in 2015 but is leaving in September to pursue a journalism career in London.. She spent the final year of her degree as Editor of the university's only historical publication, The Manchester Historian, and continues to present/produce weekly news videos for Manchester start up, Student Inspire Network. She has dreams of becoming a journalist and hopes to embed her passion for politics and popular culture in all of her work.