The Brexit Party, founded by Nigel Farage January 2019, is the political party that is campaigning for Britain to exit the EU. The Electoral Commission has announced their intention to review the Brexit Party's financial funding.
This comes following Gordon Brown's comments at a Labour rally in Glasgow, where he told the crowd that the commission had the authority to carry out live investigations into political parties during elections and issue interim statements where there are concerns regarding a parties funding.
Brown bases this on the current method of donation the Brexit Party have open for their supporters. The party currently accepts donations via PayPal, which allows for foreign, untraceable and anonymous donations. Political gifts under £500.01 do not have to be declared, which opens the door for illicit or illegal payments to be paid to the party.
Brown proclaimed at the rally that Farage "is not going to be remembered, as he wants, as the man of the people. He's going to be remembered as the man of the Paypal, because that is where the money is coming from…"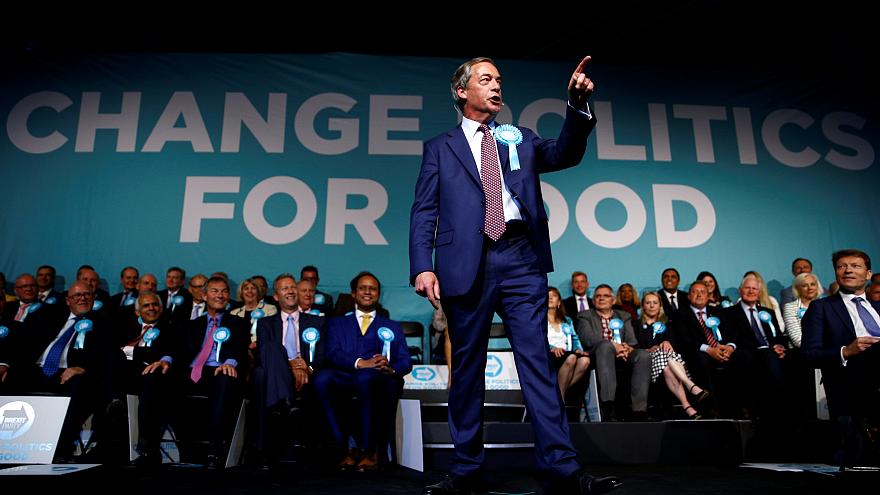 Farage appears to have form for questionable funding decisions, as two days ago it was revealed that he is being investigated by the EU parliament for failing to declare that he was receiving benefits from Aron Banks in the form of travel and accommodation expenses between 2016 and 2017. Such benefits are estimated to be worth up to £450,000 and were left undeclared on Farage's register of interests. If found to have broken EU Parliament rules, he will be fined up to €10,000.
Brown also called for European Parliament to investigate the finances of the Brexit Party.
Farage responded, saying that Brown committed an "absolutely disgusting smear" against his party.
Richard Tice, co-founder and chairman of the Brexit Party, has also defended all payments as legitimate. He tweeted: "The Brexit Party only receives money in [british pound] sterling. The offer stands to send a BBC journalist to come and look at our PayPal account."
It seems that once again, Brexit campaigners are under fire for unlawful practices. Last year the Electoral Commission announced that the Vote Leave Campaign had broken electoral law.