From England's success and inevitable fall in the FIFA World Cup, to Naomi Osaka putting the world on notice after her US Open victory against Serena Williams, 2018 marked a year of sport that the world would never forget. With 2019 underway, there have been some big sporting moments already; we bring you the top five sporting events to lookout for this year.
Wimbledon (1 – 15 July)
By Fergus MacPhee
Sunshine, showers, strawberries and cream, Pimms, celeb-watching and of course, world-class tennis. In the height of summer, crowds will once again flock to SW19 for one or all of the reasons listed here. Whatever their motive, Wimbledon is always a key date in every sports fan's calendar, but there are a few things which could make 2019 stand out from the crowd.
Will he or won't he?
One story set to dominate the next six months is whether Andy Murray will uphold his decision to retire in 2019. In his announcement, Murray was hopeful that he would make it to Wimbledon, but admitted that the Australian Open may have been his last tournament. After his five set first round defeat to Roberto Bautista Agut however, Murray cryptically suggested that he could reverse his decision after all. The main question is whether he will be fit enough to take on Wimbledon, and after undergoing a hip resurfacing operation this week, chances are looking slim that he'll return in time.
For the romantics, July could provide the possibility of one last hurrah for arguably Britain's greatest ever male tennis player. Or perhaps 2019 will give us the first Wimbledon of the post-Murray era and a glimpse into the future of men's tennis when all of the 'big four' eventually retire from the game?
Osaka's rapid rise
After the huge controversy and discussion surrounding Serena Williams, it was easy to forget just how impressive Naomi Osaka's US Open win in September was. Not only did she beat a supreme competitor and 23-time Grand Slam champion, but she did so at just 20 years old. Now after winning the Australian Open, she becomes the only woman since 2001 to win her first two Grand Slams back to back. Her powerful and consistent performances mean she ends January as world No.1, a truly remarkable achievement in such little time. She will now target further success at the French Open and Wimbledon; two tournaments where she did not progress past the third round in 2018. At 21 she has many years ahead of her, but admitted on Sunday that she is still slightly intimidated by the grass surface at Wimbledon. One thing everyone is hoping for is a rematch of that US Open final between herself and Serena. Even without the added edge, there is an air of master vs apprentice surrounding this match-up, with Serena still chasing the all-time Grand Slam singles titles record of 24. If she is to equal this at Wimbledon, on current form, Osaka will almost certainly be standing in her way.
Men's title up for grabs?
With Murray potentially out of the running and Roger Federer having a poor year as he surely edges towards retirement, the battle for the men's title could be an interesting one. Novak Djokovic is the undoubted favourite after his straight sets victory over Rafael Nadal at the Australian open, but if fit, Nadal will provide stiff competition. Outside of these two however, the picture becomes a little unclear and there should be a real opportunity for certain players to make a push into the latter stages of the tournament. The Australian Open gave the world a glimpse of this potential, with youngsters Stefanos Tsitsipas and Alexander Zverev making it to the semi-finals and fourth round, respectively.
Rugby World Cup (20 September – 2 November)
By Fergus MacPhee
September marks the start of the first ever Rugby Union World Cup to be hosted in Asia, with Japan this year's hosts. Holders and record three-time winners New Zealand are still the current bookies favourites to take the crown, despite Ireland being voted 2018 World Rugby Team of the Year. Russia and Namibia represent the minnows at the tournament, with the spotlight particularly on Russia, who are making only their second ever World Cup appearance.
Will Japan embrace rugby fever?
One of the best stories to come out of the 2015 World Cup, was the extraordinary performances of underdogs, Japan. The Japanese became the first ever team to win 3 games at the Pool stage and fail to make it to the Quarter Finals. Their unforgettable last minute victory over two-time World Champions South Africa, was a moment that charmed and inspired fans the world over. Now, four years later, the country is gearing up to host its first ever tournament. There have been slight concerns over Japanese ability to fill the stadiums, which likely rests on how much national pride the team are able to stir up with their performances at the competition. The Japanese public fully embraced the women's national football team in 2011 and with the Tokyo Olympics fast approaching next year, the Rugby World Cup provides a real opportunity to cement Japan's place on the sporting map.

Eddie Jones takes centre stage
After their disastrous showing on home turf in 2015, England will be keen to put things right at this year's tournament. Much of their hopes may rest on their manager Eddie Jones, who despite starting his reign with an outstanding 18-game win streak and back-to-back Six Nations titles, endured a pretty abject 2018, including their worst ever Six Nations performance, finishing in fifth place. England's current predicament will look a little clearer after this years' Six Nations, which kicks off with a daunting trip to Dublin on Saturday. There may be added incentive for Jones to succeed in Japan, as he will be returning to the nation he so brilliantly managed four years earlier.
Ireland's shot at glory
While New Zealand are still the official favourites, on current form Ireland, would surely see anything less than an appearance in this year's final as a huge missed opportunity. After their Six Nations Grand Slam in 2018, Ireland have progressed from dark horses, to bonafied contenders for the title. Their first ever win over the All Blacks in November prove that it is eminently possible. Much like England, this next month's Six Nations will provide an acid test of their credentials, but it does feel like a case of now or never for Ireland.
FIFA Women's World Cup (7 June – 7 July)
By Jireh Antwi
The 2019 FIFA Women's World Cup is sure to be a spectacle. Taking from the strengths of the last Women's World Cup, this tournament has advanced in publicity and recognition on a global level.
The 2015 FIFA Women's World Cup in Canada saw USA win the trophy that they were strong favourites for. Carli Lloyd received the player of the tournament award, while Hope Solo received the Golden Gloves award. These two players were instrumental for the USA in defeating Japan 5-2 in the final. USA are already pitted as heavy favourites again this year, and if they win, this will be their fourth win in eight World Cup appearances.
This year's FIFA World Cup will be held in France – a nation that loves football to the core! With the men's team winning the 2018 World Cup, the nation will be in high hopes for the women's team to replicate the same success. With world class players in Eugénie Le Sommer and Amandine Henry, this women's team are sure to make a splash. However, being in Group A which includes South Korea, Norway and Nigeria, will be a challenging battle, but this French national side is a force to be reckoned with as they're also favourites alongside second FIFA world ranked team, Germany.
This World Cup will feature debut appearances from South Africa and Jamaica. England, who has a good crop of players will also be there to stake their claim at tournament victory, but whether they can lift that prestigious trophy and bring football home is another story. Phil Neville will be leading the three Lionesses this summer as their main coach. The Three Lionesses kick off on 9th June in Nice against another World Cup debutant – Scotland. Argentina and Japan also feature alongside England in Group D.
Possible dark horses in the tournament are the Netherlands and Norway who both have intriguing squads with star players but the Oranje more so in 25-year-old Dutchwoman and Barcelona player Lieke Martens. The Netherlands won the Euro 2017 competition beating Denmark 4-2 in the finals, they could possibly take that winning mentality all the way to another triumph in France.
Cricket World Cup (30 May – 14 July)
By Rutvik Perepa
The hype for the 2019 Cricket World Cup is well and truly on! It's being held in England and Wales this year, and this tournament see the return of the round-robin format last seen in 1992. Each team plays each other once and at the end of these 45 matches, the top four teams advance to the semi-finals.
Home team and favourites – England – have come a long way since the last world cup where they were bounced out by Bangladesh. England have every bit of the advantage they could ask for: home crowd support, familiar conditions and most importantly, a very strong side that is currently ranked number one in One Day International's. They've also had four players included in the 2018 ICC Team of the Year.
Over in the Indian dugout, things are also look extremely positive given their recent series win over New Zealand. The series drubbing in England seems a distant memory but will no doubt be in the back of Team India's minds as they find the right combinations for the tournament. Hardik Pandya has made an immediate impact post his controversial appearance with teammate K L Rahul on a Indian talk show.
Pakistan are also looking to make a strong claim for the world title, having clinched two major championships in England in the 2009 T20 World Cup and the 2017 Champions Trophy. Pakistan aim to find a work around for their inconsistent batting, but boast a Bowling lineup anchored by Hasan Ali and Shaheen Afridi. South Africa remain a threat – despite AB de Villers retiring – as they boast a strong batting line up, but an inexperienced bowling unit, barring legend Dale Steyn.
Australia surely has more questions than answers after their defeat to India. Steve Smith's injury in the Bangladesh Premier League does not help his chances before the World Cup, while David Warner still shows promise, his stint has been cut short by an elbow injury. The series against India did reveal the ugly truth, the previously legendary balanced Aussie Team is reduced to being dependant on two consistent and reliable anchors.
NBA Playoffs (13 April – 16 June)
By Rutvik Perepa
As we approach the All-Star break, it's becoming increasingly clear that the Western Conference will produce some surprises as we see injuries impacting team's playoffs chances. For instance, Lebron James is set to take court again after his groin injury that saw him miss 16 games. His team stands 9th in the Western Conference, just outside of playoff contention but only 3 wins off the Rockets in 5th. The Lakers find themselves needing a large win streak if they wish to compete in the playoffs as they face a tough six game stretch that sees them face the 76ers twice, Warriors, Kings, Celtics and the Pacers.
The Pacers, Heat and Hornets will most likely be bounced out of the first round in the East as it stands. The East is shaping up to be a clear contest between current favorites Milwaukee, the Kawhi Leonard led Raptors, the 76ers completed with Jimmy Butler, the well rounded, but underperforming Celtics and the dark horses, Brooklyn Nets. The Nets have been buoyed by a revived D'Angelo Russel, and 6th man of the year candidate, Dinwiddie.
The Warriors, with their strengthened death lineup, establish themselves as favourites to rise from the West, and achieve the coveted 3-peat. The only solace for the competition is Draymond Green's offensive decline and the lack of an experienced bench. The Nuggets, led by the extremely versatile 'guard' Nikola Jokic and shooting guard Jamal Murray, stand as one of the deepest squads but lack playoff experience. The Trail Blazers and Thunder are right up there and out for redemption for the previous year's first round upsets. Lastly, the Rockets can make a run if Harden figures out how to mesh with Chris Paul and the team post his possession dominant scoring stint in addition to taking ample rest.
Honourable Mentions
By Thomas Kingsley
Will Liverpool Finally Win the Premier League?
This season's Premier League is shaping up to be the most thrilling we've seen in years, with only five points between the top three teams, the title race is wide open. Although favourites to win the league, Liverpool, currently sit at the top, their past experience of 'slipping up' when it matters most doesn't bode well for their chances to clinch their first ever Premier League title. If Pep Guardiola's men have anything to say about it this title race will be a battle to the very last game. At this point, every game is a cup final, especially for the likes of Fulham who are fighting for safety currently sitting 19th in the league, six points from safety.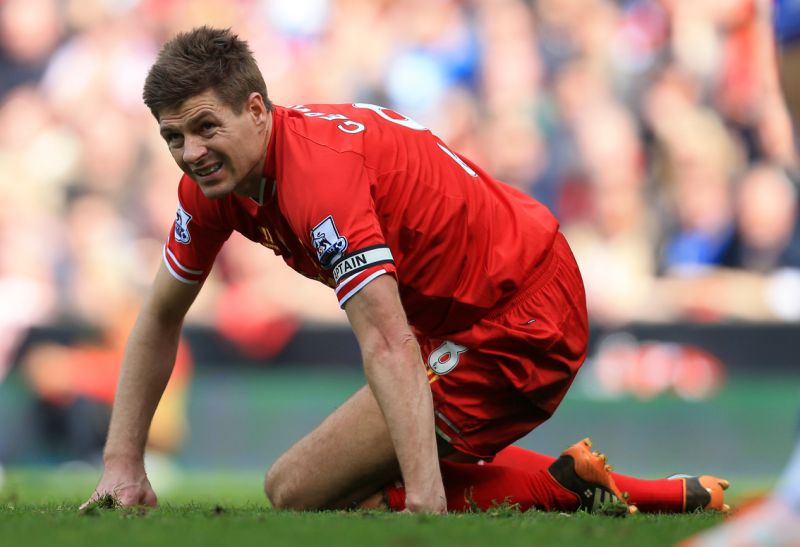 Tom Brady Goes for Sixth Superbowl Title
Superbowl LIII is fast approaching and all eyes are on New England's Tom Brady as he goes for a record-making sixth Superbowl win. At 41-years old, Brady continues to defy the odds (and father time), the only thing standing in his way from doing it again is a resolute Rams team seeking for only a fourth franchise championship.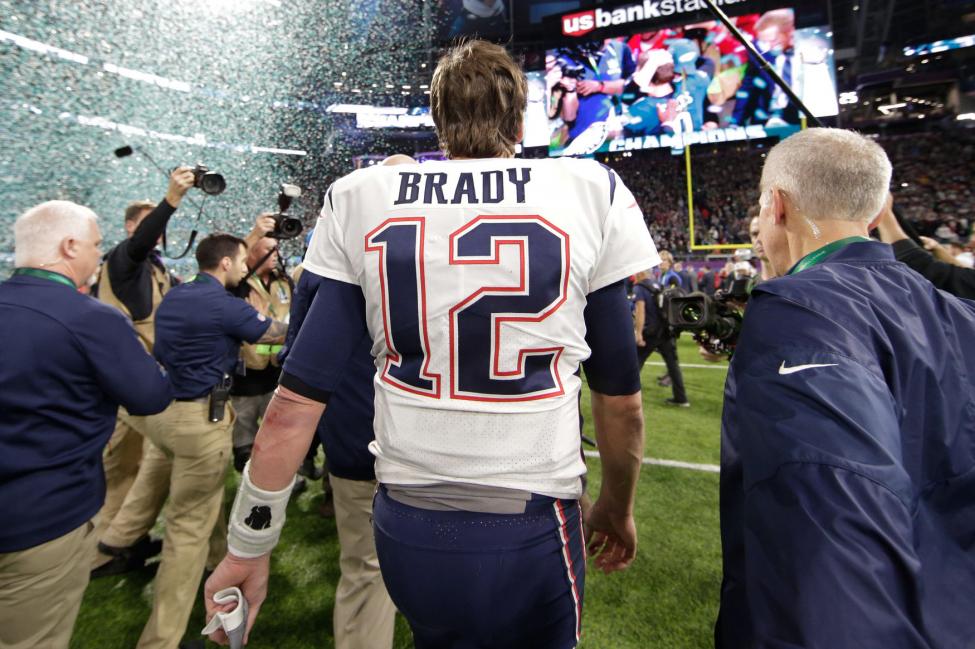 Can Brady really do it? Superbowl LIII will be live on Sky Sports from 10:00pm GMT.   
Keep up to date with TCS for more sports related news.