by Tanya Mwamuka
It's the back to school/college/University season and with that comes the trends for autumn and winter this year. For those of you looking to revamp your wardrobe, and become the new and improved (atleast style wise) then you've come to the right place. I'm going to give a you a run through of the five biggest trends for this Autumn/Winter.
Female Empowerment
This one is close to the heart, and frankly I don't even want to call this a trend, it's more a movement if anything. The rise of the "Me Too" movement, numerous anti-Trump marches, and the focus on LGBTQ  rights, have set president for another politically inspired runway. Whilst many would label fashion is simply materialistic and surface level, that simply isn't the case. The clothes that designers make always have a story and this time the narrative was all around this politically fueled era we find ourselves in. This year the focus was around tailoring. Usually female empowerment and tailoring tend to take the route of androgyny; "the woman as the man" but this time, female empowerment was explored through strength in femininity; reflected in the shapes and silhouettes of the clothing.  Stella McCartney and Alexander Mcqueen were just a couple  of designer to jump on this trend.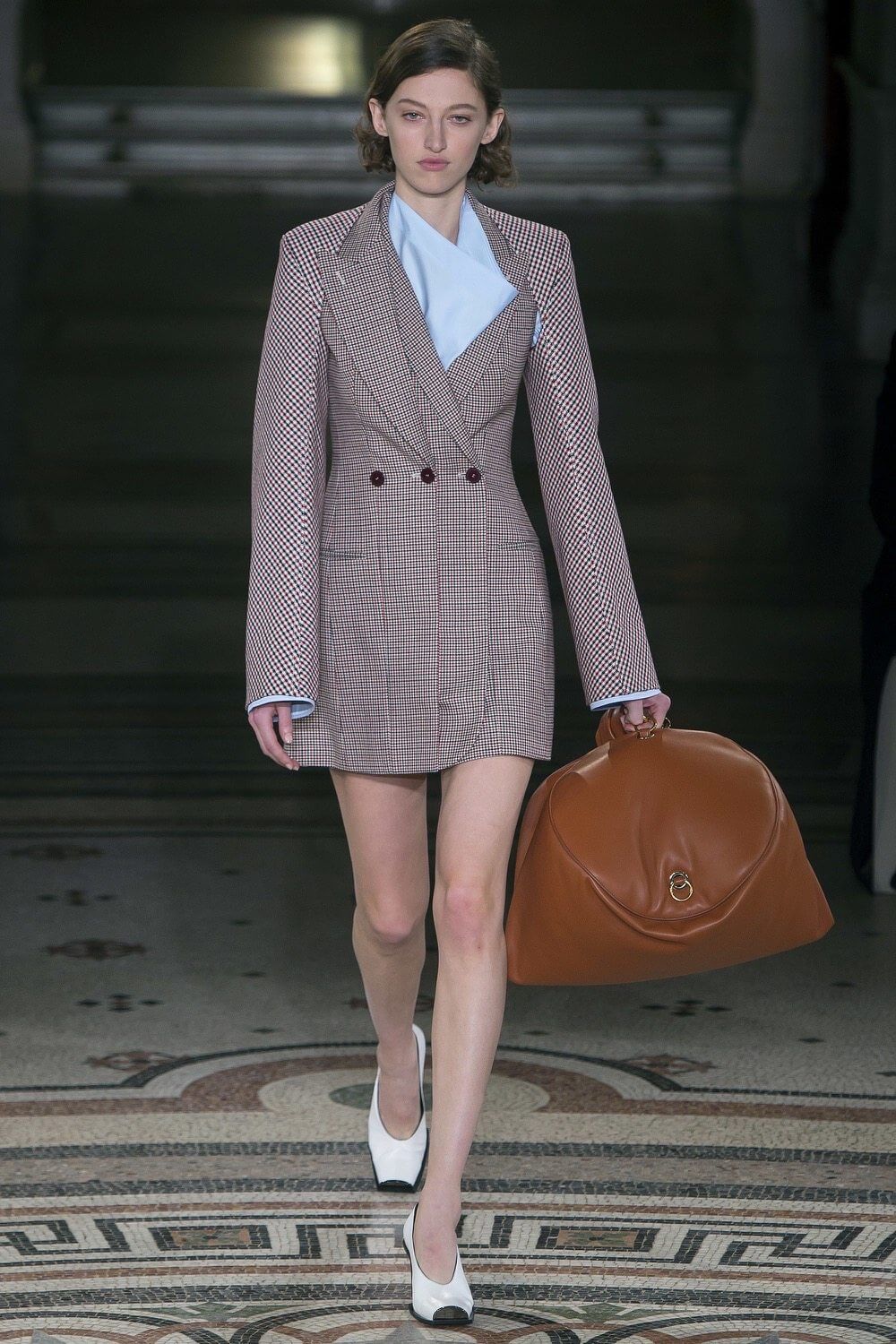 The popular pastel suits of the spring and summer transitioning in to a more hard-lined black and navy. One thing I love about this is the meaning, secondly the fact that this trend well movement is one that will stand the test of time. Tailoring is really a classic staple of any wardrobe, and will keep coming back year after year, so you're sure to get your money's worth.
Animal Print
Animal print has been a trend that has seen no end on the catwalk. One year its in one year its out but you can be 100% sure it will always make a return. My favourite will always be  the cheetah print- the sight of anything zebra makes me a little sick tbh and trust the zebra print leggings I wore in year five will be the last time you'll ever see me wearing that print. Animal print has always screamed fearlessness and bravery to me; perfectly matching the rhetoric of female empowerment. But as I've said animal  print isn't something new, it's been rehashed and reworked as since the raving 60's, so what's so special about it this time? Head toe is a must.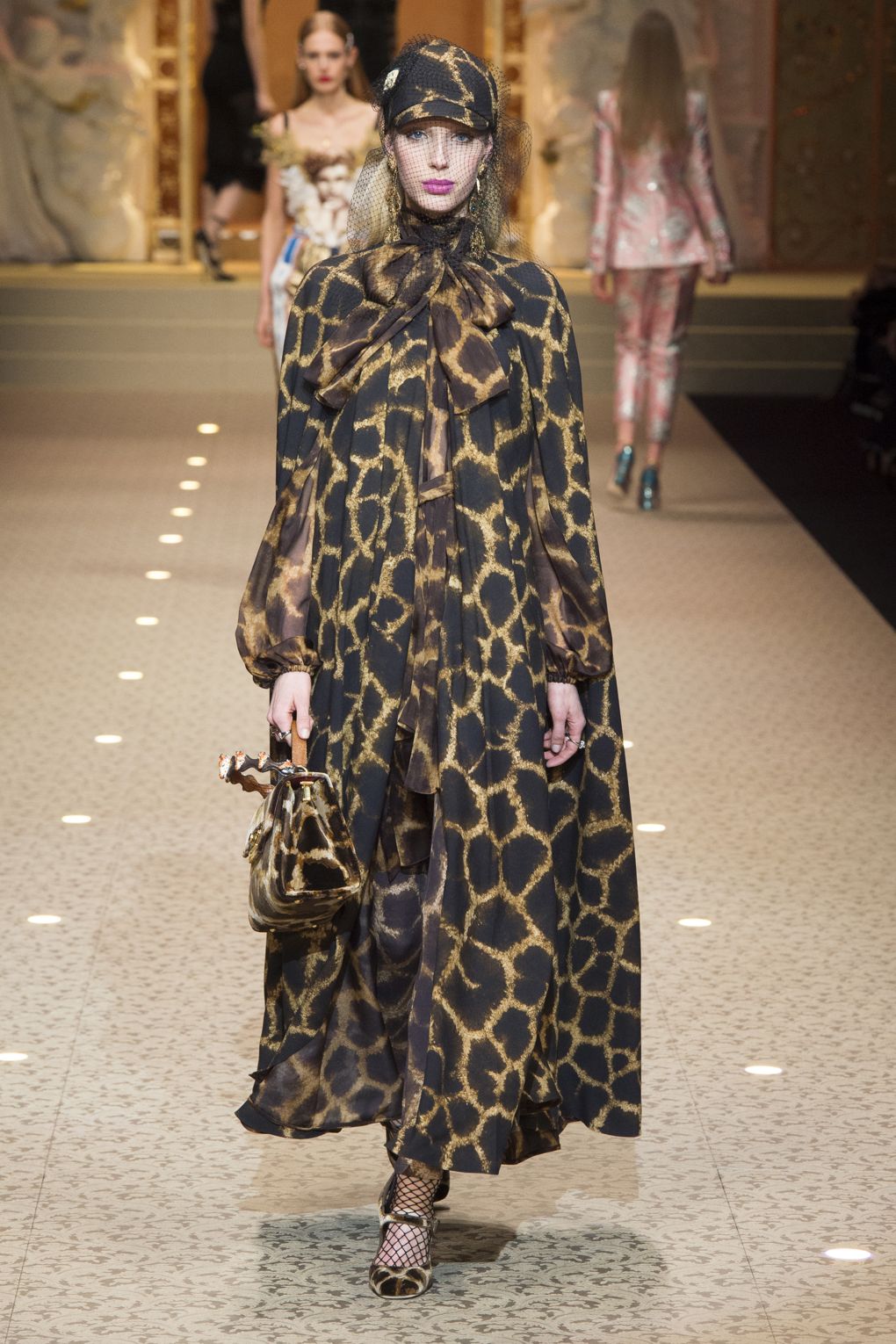 Forget about a touch of cheetah print accessories here there, if your not fully dressed in animal print your not doing this trend justice. Remember the key message is power and confidence and wearing a print full body is really the only way to do that.
Silver is the New Gold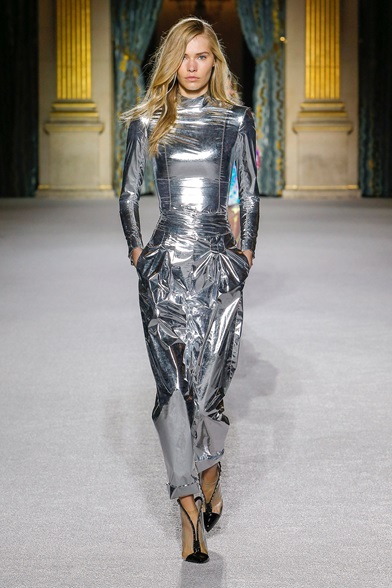 Apart from the dreary bleak winter weather, there's always something else I think about when it comes to these cold months – party season. Aside tom Christmas and the other religious festivities you might celebrate, what else is there to look forward to during this season, certainly not the bad weather and lack of sunlight. Wearing everything sequins and glitter is probably one of my favourite things to do, and winter party season is the perfect place to do it. Forget about gleaming gold, silver is the metallic of choice, because who doesn't want to look like a disco ball?
Logos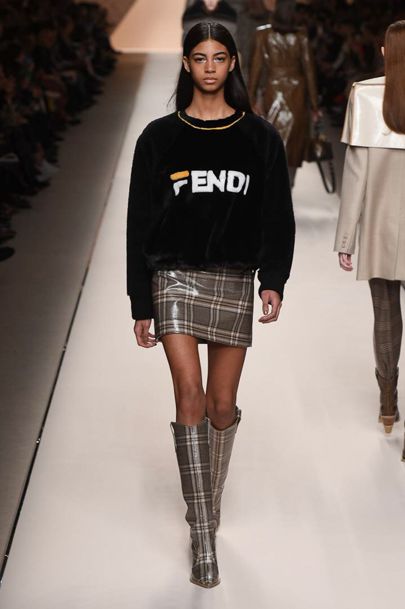 This is probably the most wearable, genderless, ageless trend. Logos on t-shirts and jumpers are making a comeback. It's time to declare your allegiance Nike or Adidas? Fendi or versace? What's best about this is the relative accessibility, you don't need to spend pile of money on clothing a simple touch of accessories: bags, belts, jewellery are all easy ways to dip your toes into this trend. This is a trend for everyone because really and truly you decide which brand you want to represent and since there are so many out there it doesn't matter whether you're more inclined to the sheekness of Anna Winter or the edgy vibes of Virgil Abloh – there's something for you to pick in this logo mania.
Leather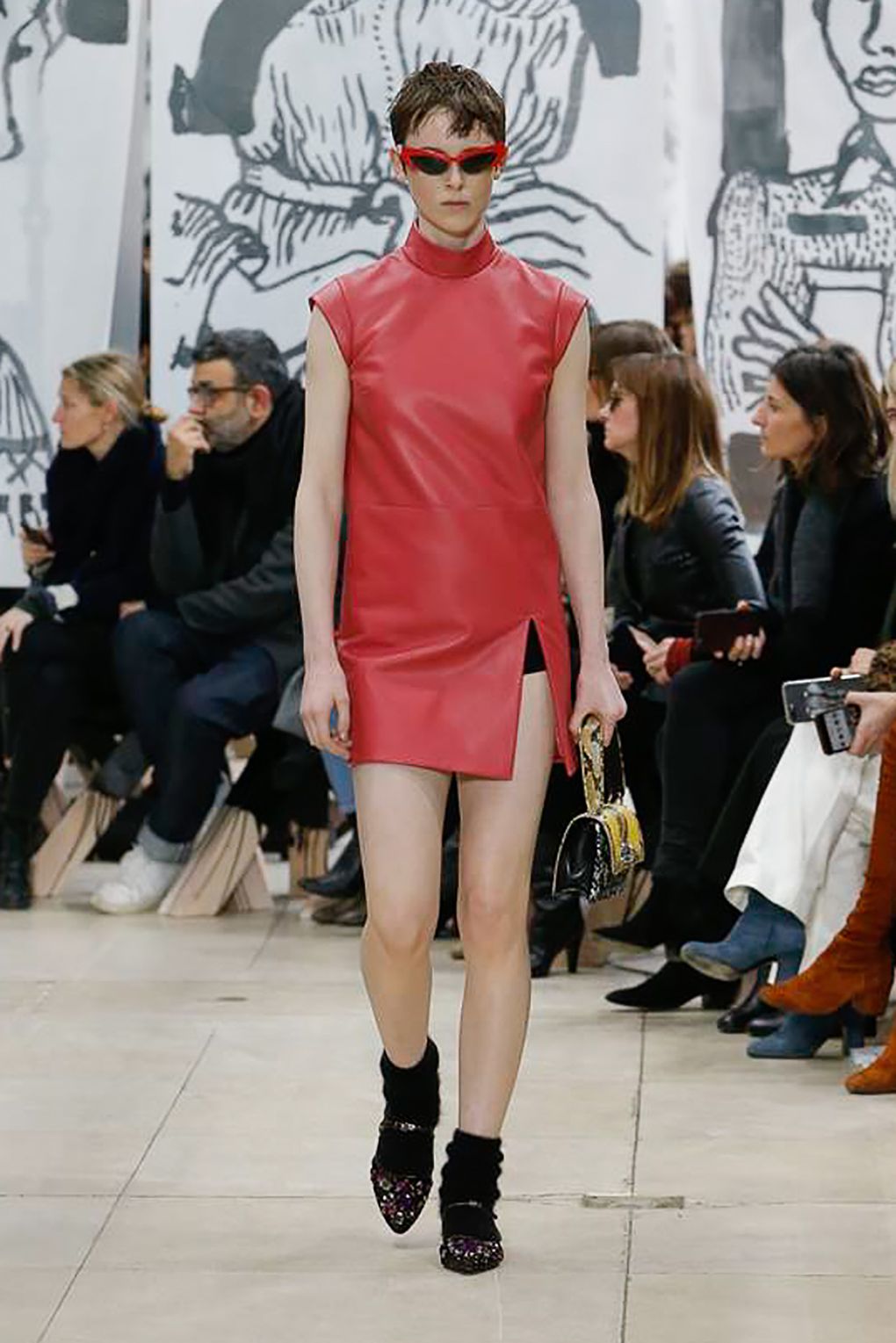 One thing that seems to set high end away from highstreet in the attention to detail when it comes to textures, this season is always so rich with variety. Beautiful lace, silks, sequins and tweed were just a few to name which made a repeated appearance on the runway but the material which ruled the roost has to be leather.  This texture most commonly seen on accessories such as bags and shoes took a new stand in the clothing department instead. It was leather trousers, however which were the star but rather the leather dress seemed the most popular shape; holding parallels  with the "strength in femininity" tailoring. Mui Mui provide us with the short and sassy style meanwhile Lowe take a more edgy route with a utility style.  What excites me the most is the practicality, leather  is going to provide great warmth, particularly through those bitter months, and what's better then managing to stay sheek and on trend but also warm and comfortable.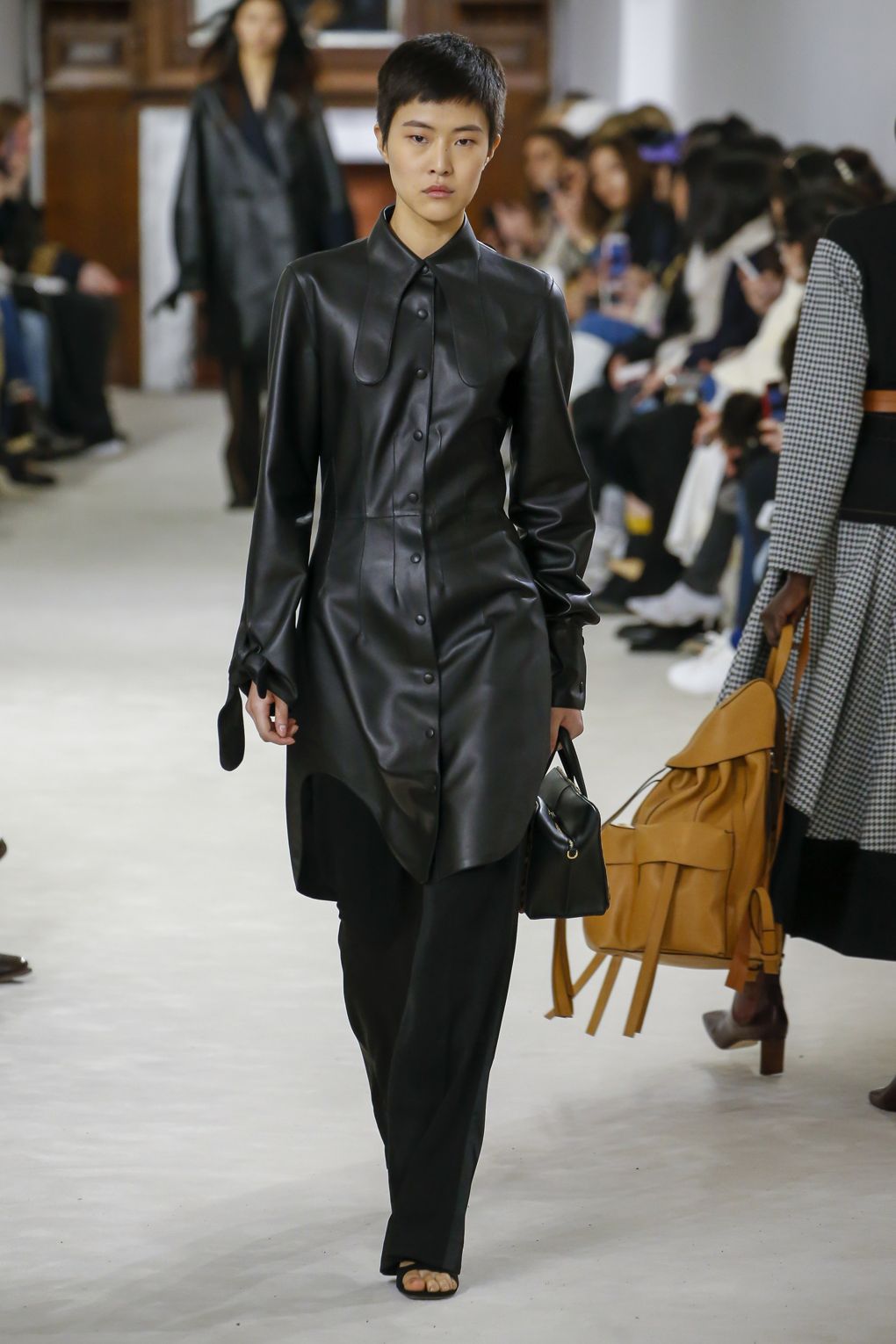 Tanya is currently studying Biomedical Sciences at the University of Manchester and hopes to pursue a career science communication, media and African development. She is a lover of fashion, travelling and has a keen interest in racial- social issues. She enjoys learning languages, being fluent in two and is currently adding Spanish  to her resume.