After the public breakdown of his marriage, years plagued by injury and a 2017 arrest on suspicion of drink driving, Woods' triumph by one stroke is being labelled 'the greatest comeback in sport'. Coming 14 years after his previous Masters victory, it is a strong claim.
Spare a thought for Xander Schauffele. The 25-year-old American, who is looking for his first major title, found himself momentarily top of the leaderboard at a point during the final round on Sunday. If he had known he would be in that position before the tournament began, I'm sure he would have taken it. Who would have predicted however, that he would lose out by one stroke to a golfing superstar, without a major in 11 years and no Masters title in 14? Schauffele understood the theatre of it all and was especially gracious in defeat, saying how losing to a player he watched as a child was 'like a dream'.
For Woods, Sunday brought a 15th major and fifth Masters title, meaning he is closing in on Jack Nicklaus' all-time records of 18 and six respectively. Though to boil this down to mere stats and figures would be a great disservice to Woods' achievement. After an incredibly difficult few years, the first person Woods embraced upon winning was his 10-year-old son Charlie. This is the first time his children have been able to see him for the champion he truly is and some were quick to point out the emotional symmetry of Woods' first Masters win in 1997, where he ran to his own father.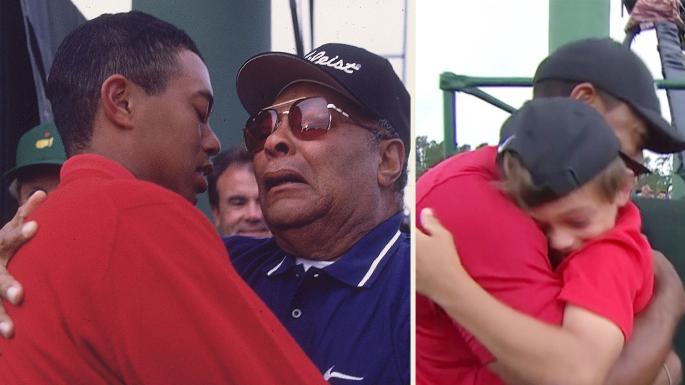 But was this really the greatest comeback, or even the greatest sporting story of all time? Leicester City's 2015-16 Premier League winning season is often hailed as sport's greatest underdog story and this view was echoed by Gary Lineker after Sunday's result. Considering the season the club spent fighting relegation the previous year, it could also be argued that Leicester's triumph is one of the great comebacks as well.
What Woods' victory has over Leicester's, which gives it that comeback 'winning formula', is a sense of redemption and a beating of external obstacles. Not just the stories of recurring back injuries and multiple attempts at surgery, but his personal struggles and very public misdemeanours. It is stories like these that assure a comeback's place in sporting history. Lance Armstrong's comeback cemented his place as an icon and beacon of sport, and subsequently made his expose as a drugs cheat and confession to doping in 2013 all the more devastating. But it also gives Woods some stiff competition for the title of 'greatest comeback ever'. Even the former Newcastle United footballer, Jonas Gutierrez, who most outside of English football will not have even heard of, has a good claim that his own brief return is more impressive.
Then there are the greats; Niki Lauda, back on the track just six weeks after a crash and coma, went on to secure runner-up in the Formula 1 World Championship that year. Perhaps most famously is Muhammad Ali, becoming World Heavyweight Champion seven years after his boxing license was suspended due to his refusal to fight in the Vietnam war. In truth though, none of this history should matter in regards to this week's events.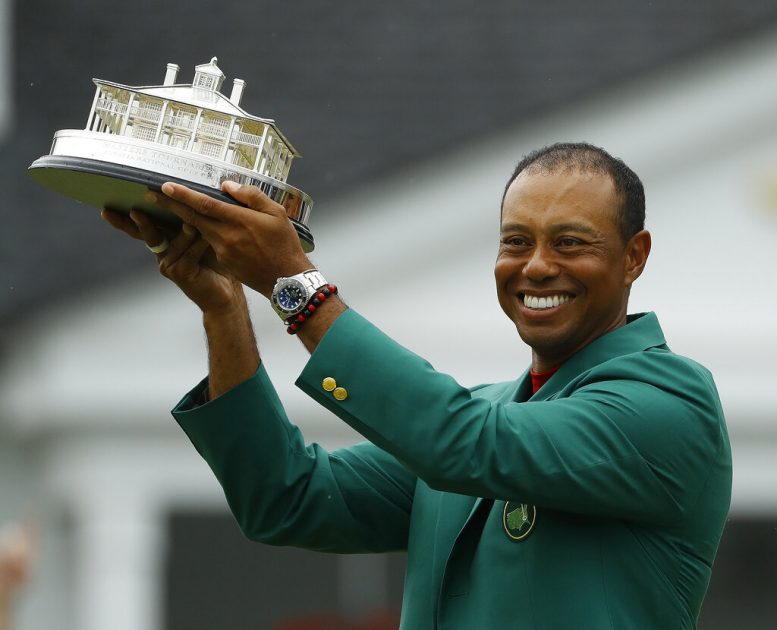 Any attempt to pigeonhole Woods' achievement in relation to other sporting greats is futile. It is a remarkable story and one which will undoubtedly stand alone in the sporting pantheon for years to come. With the pressure that comes with a story like this, Woods will now face new scrutiny on whether he can build on this achievement and chase down Nicklaus' records. With the PGA Championship just around the corner in May, and the US Open to come in June, we might not have to wait long to find out.