by Benedicta Denteh
People often talk of slavery as if it were a tragedy of the past, part of history's atrocities, devastating, but over now. However, constantly we are proven wrong. Whether we see snippets of clips of west Africans being kidnapped and sold in Libyan slave trades to people being trafficked and forced to work off fishing boats in Thailand, modern day slavery very much remains intact and without a doubt a major human rights issue that it is imperative that we continue to combat. I will not attempt to suggest that the current situation in Nepal consists of isolated incidents in the country and surrounding regions but draw attention to the rise in the trafficking of women in recent years.
The earthquakes of 2015 (one hitting Nepal April 25th 2015 between the Capital Kathmandu and Pokhara at a magnitude of 7.8 and another after several aftershocks hitting east Nepal going up to 7.3 on the richer scale in on the 12th of May in the same year) caused major damage to the already impoverished country that was responsible for over 9000 fatalities and many more seriously injured, with over eight million people affected, reports BBC news, the destruction of houses, farms, religious establishments and other monumental buildings. In addition to this, there has reported to have been a rise in girls and women being trafficked in and across borders over the past few years. Destinations range from close by countries such as India, Sri Lanka, further afield such as South Korea, Malaysia and recently a rise in girls being transported to Gulf countries.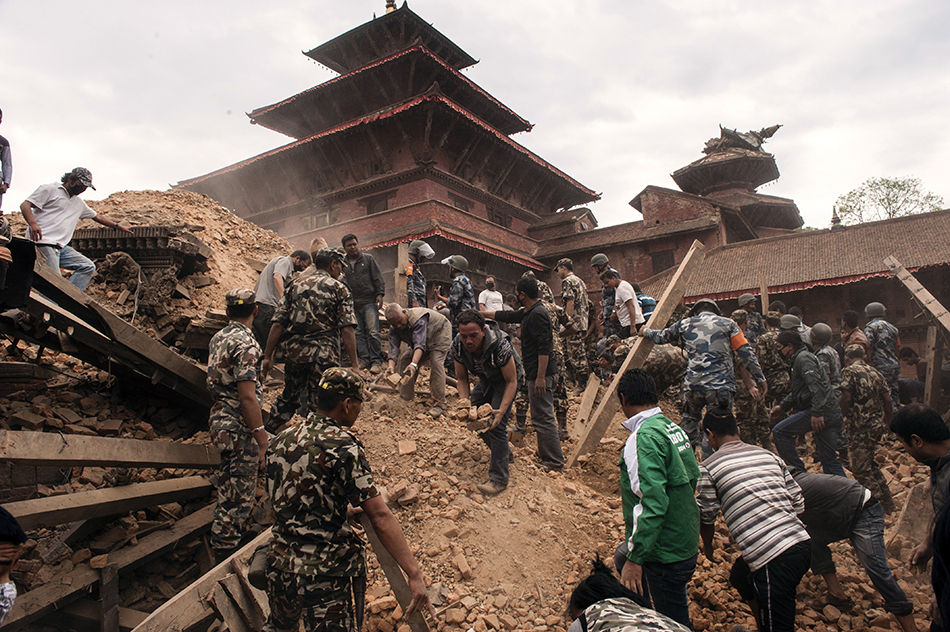 According to Indian authorities, Nepali women rescued from the border between Nepal and India has gone from 33 cases in 2014 before the temblor, to 336 in 2015, 501 in 2016 and 607 in 2017 and these numbers continue to rise this year.
Many estimations have been made on just how many Nepali girls and women are trafficked, Amnesty International argues that there has been 600,000 to 800,000, the FBI have suggested 700,000 however UNICEF have estimated around 1.75 million females have been trafficked. Currently there is no solid statistics on the number of people trafficked due to the number of undocumented cases.
Trafficking, of course, is a global problem which has existed for thousands of years, and particularly vulnerable to these types of crimes are children and women although in recent years Nepali youths have become more susceptible to this act of illegal human trading. Already Nepal is known as low income country with issues with gender discrimination (there exists a large dependence on men, reinforced by politics meaning women in the country remain "citoyennes de seconde zone" which is expressed through the gender education gap, rates of forced marriage and are very often a target of domestic violence) however following the recent natural disasters people have been becoming desperate.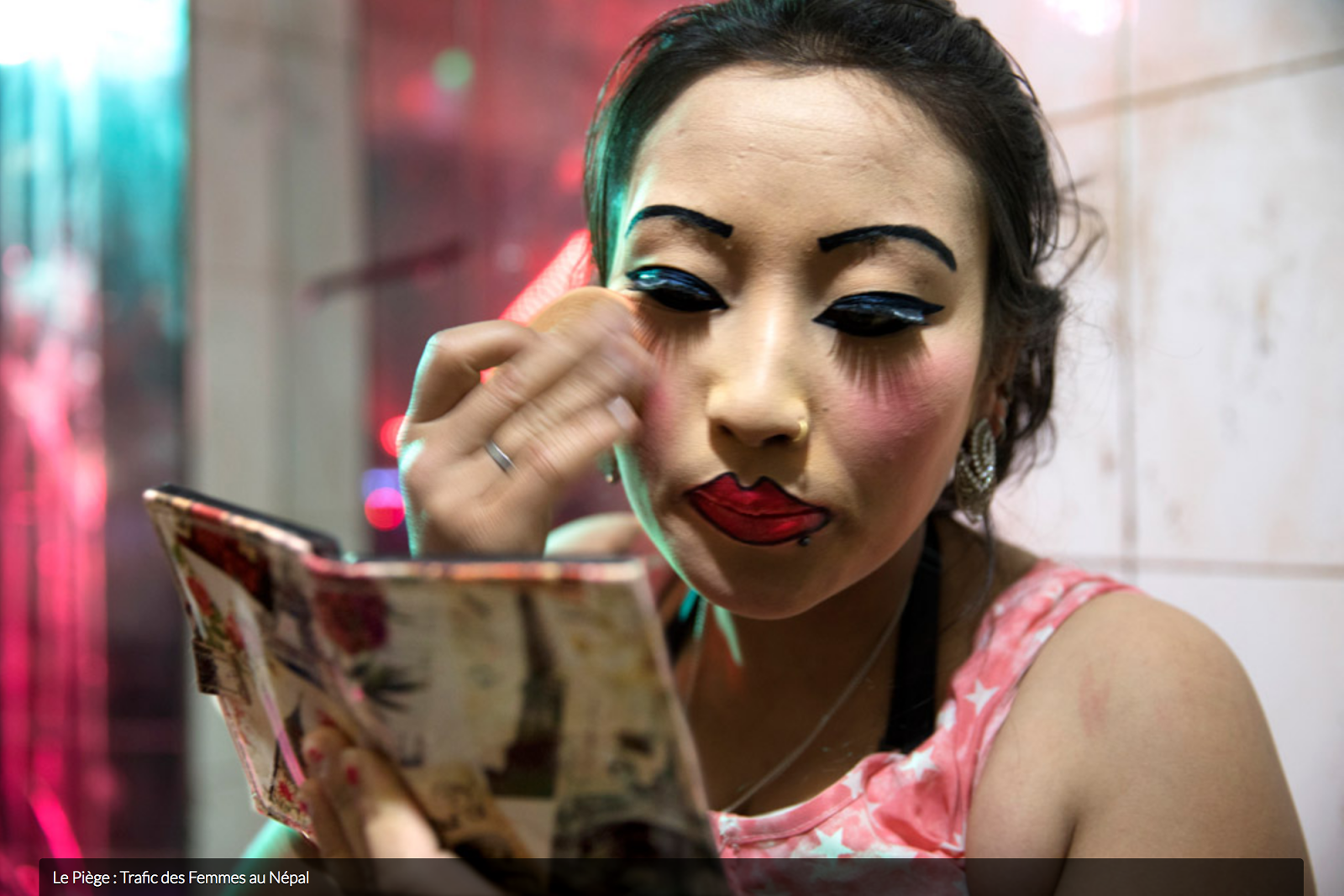 With sources of income from farms and other establishments being destroyed more and more people have turned to selling humans in commercial sex trades in order to round up extra earnings during a difficult time. Plus, with expansion in local sex industries, there is money to be found in this deplorable commerce. Another possible reason for the acceleration is the separation between families that seismic activity causes. Sometimes separations come directly from the earthquakes where people are displaced and missing and additionally, due to economic reasons families feel they are incapable of looking after their children financially and so a complete lack of monetary support leads youths to search for sources of income elsewhere.
These youths who are most vulnerable often seek for employment abroad in order to finance themselves or/and families and are often exploited by people within the family such as uncles, cousins and in some cases cousins as well as strangers who give them false promises of fortune beyond borders.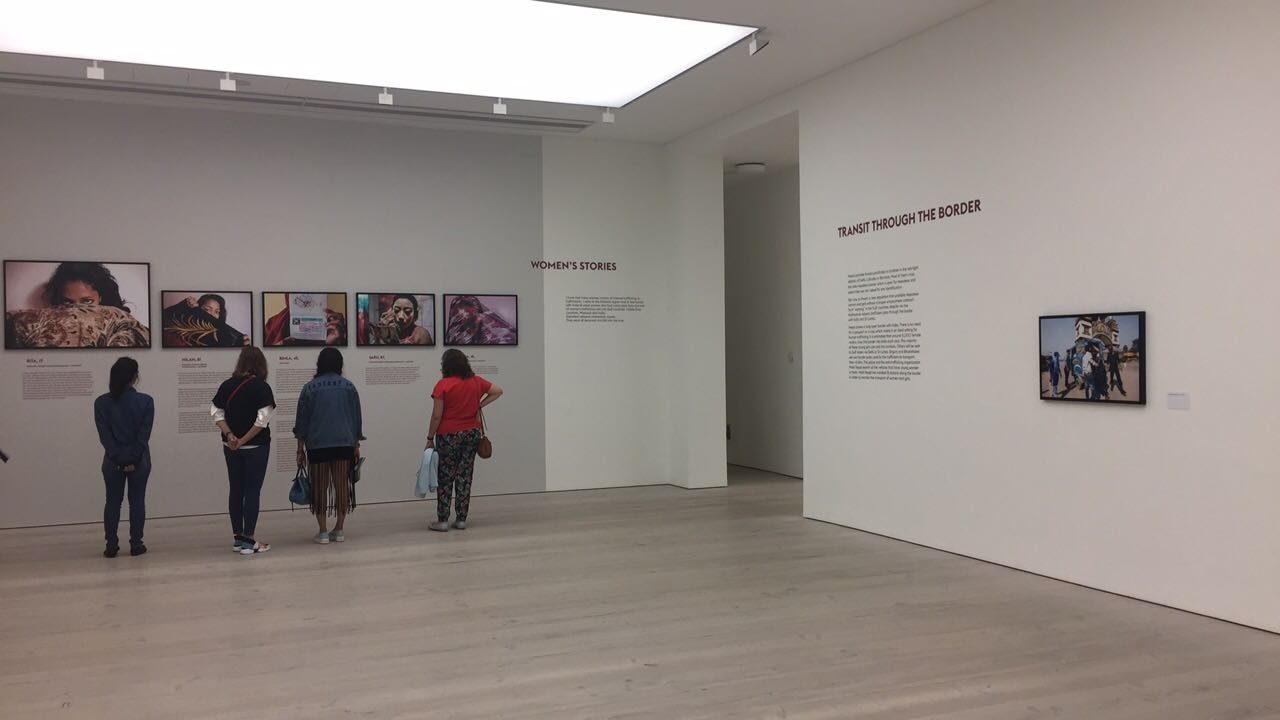 Not only are these young women trafficked on a conventional level, to work at brothels clubs and forced into marriages but also are forced into child labour such as mining, domestic servants and even in circuses. In even more serious cases there have been reports of organ removal amongst the young and exploited.
There are many measures that have been put in and have yet to be put in place in order to combat these barbarities. From more check points being put up around Nepal and at borders, education on how to detect high risk situations to women and children service centres and organisations dedicated to help those who are defenceless.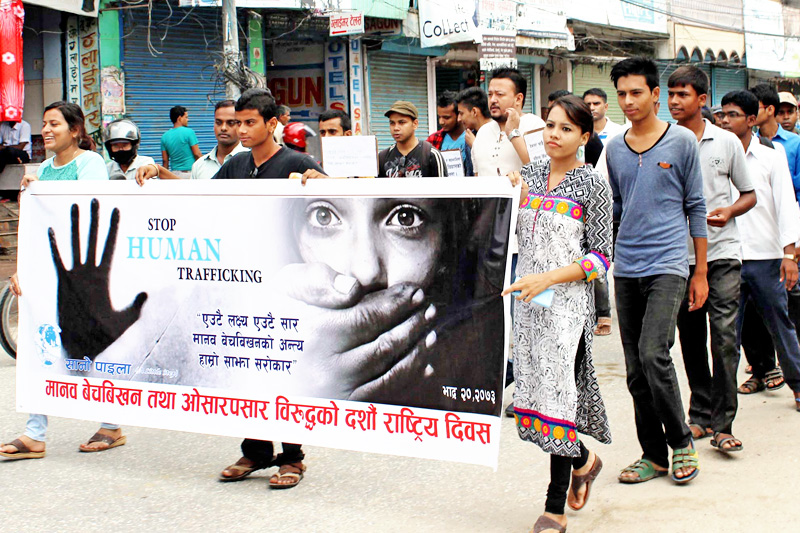 Despite these measures, trafficking is suspected to rise particularly due to the delayed reconstruction of the country so whether these efforts will minimise rates of exploitation, only time will tell. Nonetheless, it is with the economic, political and cultural development (not viewing women as second class citizens) of the country that we should see a decline to these violations against human rights.
Benedicta Denteh is currently studying Arabic and French at the University of Manchester and hopes to become a linguist and broadcast journalist in the future. In her free time, she enjoys learning about African development and issues to do with race, society and culture. Benedicta also takes pleasure in acting and travelling.