Following the Lionesses defeat on Sunday they have certainly won the hearts of the British people, inspiring many through their tenacity and grit.
In hindsight, the Lionesses absolutely persisted through this World Cup. Never in history has an England team reached a FIFA women's world cup. England has qualified for a women's world cup six times, as their journey terminated at the quarter-finals in 1995, 2007 and 2011. They finished fourth in 2019 and third in 2015.
Match insights into the Lionesses' performance at the world cup this year include winning 2-1 against Columbia allowing them to progress to the semi-finals where they beat Australia 3-1, which allowed them to enter the finals where they were unfortunately defeated 1-0 by Spain.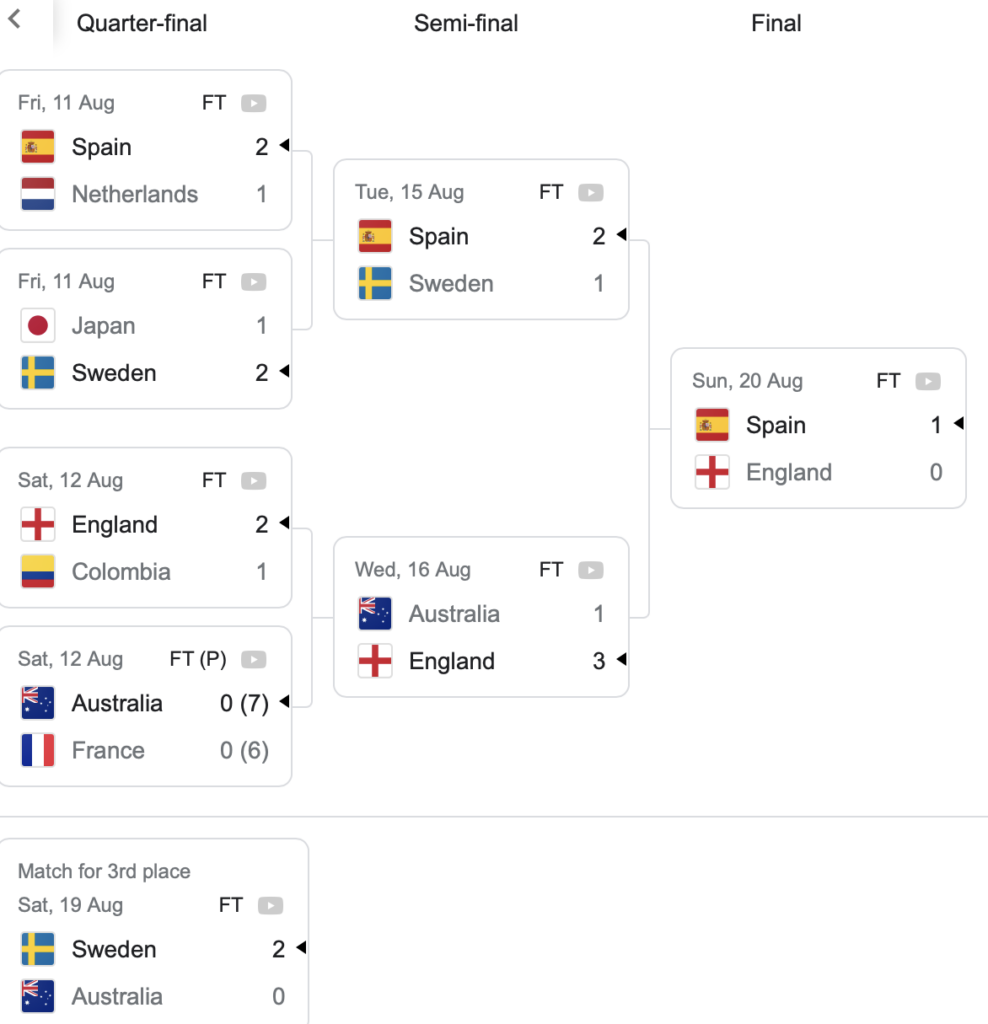 Encouraging girls to dream big
The tenacity of the Lionesses inspired a new era of women's football that captured the hearts of fans and ignited the aspirations of the next generation. The tournament showcased the immense talent, dedication, and determination of female athletes, paving the way for an empowering narrative that will undoubtedly shape the future of the sport.
The Lionesses' journey in the 2023 women's world cup shattered age-old stereotypes surrounding women's football. With each electrifying match, they displayed skill, strategy and athleticism that easily compares to men's football. The powerful performance of the Lionesses' has proven football is definitely not defined by gender but by passion and dedication to the sport.
They have undoubtedly encouraged young girls to dream big and pursue their goals fearlessly no matter the previous traditional beliefs of society.
They have emerged not just as mere athletes but as role models and true women of substance. The level of leadership and persistence when tackling challenges on the pitch was truly admirable. Demonstrating success is not solely about winning but about personal growth and seeking to make a positive impact within society thinking beyond themselves.
Lessons to be learnt by every budding athlete.
"This is why we play"
In conversation with Sky News, the team's captain, Millie Bright, emotionally mentioned "This is why we play…we play for all the little kids out there…boys and girls that hopefully wanna grow up and be like us"
Being exemplary figures is something this team have embodied whole-heartedly by acknowledging their responsibility as female public figures, seeking to change the narrative around women's football.
The current PM, Rishi Sunak echoes the thoughts of many when tweeting that the team has "already secured [their] legacy as game changers" going on to later say how proud he was of the team.
Consequently, interest in women's football has surged with communities encouraged to invest in girl's youth programmes and provide a platform for aspiring players.
As media coverage and public interest grow, perceived notions about the capability and marketability of female athletes are being challenged as we move towards more progressive societal outlooks.