Strictly come dancing winner Stacey has become the centre of a new controversy. In a recent spout on Twitter, MP David Lammy accused her of perpetuating the "white saviour" narrative with her trip to Uganda in Africa with Comic Relief. She posted a picture of herself cradling a boy whilst on a charity mission.
White saviour is defined as "a cinematic trope in which a white character rescues people of colour from their plight. This trope appears in an array of genres of films in American cinema, wherein a white protagonist is portrayed as a messianic figure who often learns something about him or herself in the course of rescuing characters of colour."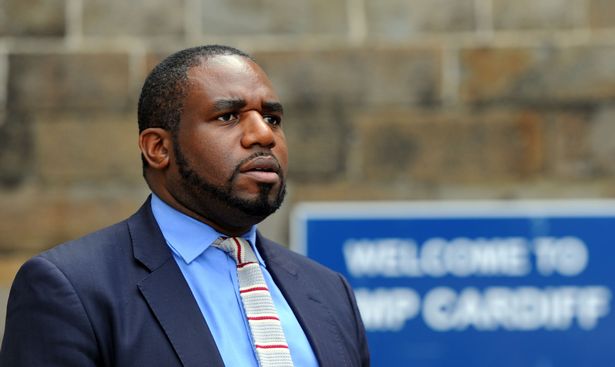 Reggie and Bolie, former X Factor stars who have come out in support of MP David Lammy, have said Stacey Dooley is "peddling poverty porn".
Alongside Emma Dabiri, a fellow black activist and a lecturer in the Africa department at SOAS also tweeted on Twitter.
Stacey Dooley has hit back at David Lammy saying.
"Comic relief have raised over one billion pounds since they started. I saw projects that were saving lives with money. Kids' lives."
David Lammy responded via twitter :
David Lammy has rejected Comic Relief's offer for him to make a film or visit their funded projects, demonstrating his firm standpoint on this new issue.
Uganda's History
Uganda's history is thought of in relation to Idi Amin, a dictatorial leader who ruled Uganda with an iron fist.
In 1971, General Idi Amin overthrew the elected government of Milton Obote and declared himself president of Uganda, launching an eight-year regime where an estimated 300,000 civilians were massacred. His expulsion of all Indian and Pakistani citizens in 1972—along with increasing military expenditures—brought about the country's economic decline. This has lasted for decades and continues to be felt. In 1979 his reign of terror came to an end as Ugandan exiles and Tanzanians took control of the capital of Kampala, forcing Amin to flee. Never brought to justice for his heinous crimes, Amin lived out the remainder of his life in Saudi Arabia.
On the This Morning Show The High Commissioner of Uganda has detailed that Uganda does need UK aid for anything including the provision of education, support to the health sector, support for refugees. They are not comfortable with pictures of young people on social media being 'saved'. The stance is clear and further validates David Lammy's outrage. Uganda's High Commissioner wants to move forward with more positive images of Uganda.
The Other Side
The other side will argue that this is the how we promote charity in Africa. Images is the way. It doesn't always have to be about race. Some people would refer to what David Lammy highlighted as race baiting. Using the white card against her in an attempt to smear her genuine kind hearted efforts. Why should skin colour matter when it comes to someone helping someone else?
Is this the white saviour complex?
During the Windrush scandal David Lammy has emerged as a political giant of sorts. He speaks even more candidly and is clearly not afraid to challenge the establishment and narratives that serve to hurt the black community.

Stacey Dooley has unearthed a white saviour complex. However, we must question, what is the next possible alternative? When Reggie Yates, Ed Sheeran, have done charity work in Africa I have not seen the outroar. David Lammy claims it has nothing to do with Stacey being "white", evidently it must be, since the term "white saviour complex" has been used. Maybe Lammy could coin an addition to an already existing term and instead use "British saviour complex", if it was truly not about her "whiteness".
David Lammy has spoken out against the narrative that charities are a force for utter moralistic good. Evidence does prove otherwise or even so, perhaps Stacey Dooley is nothing more than an innocent woman who wants to do good in Africa? After all she has made documentaries on social issues previously.