It could be forgiven if the statement above came across as being insensitive. But in light of the events over recent weeks, this seems to be true. There are two different sets of citizenships that exist in Britain. One is for the white Britons with no apparent foreign 'mixture' who are inalienable, whilst the other is for those who are either foreign born or who's foreign origin is noticeable.
A white Briton's citizenship is seen as a right and yet for those of a minority background it is something to be earned. And even when it is earned it can be revoked at anytime.
Just a week ago Shamima Begum, the London teen who fled the UK to join the Islamic State group (Isis) in Syria, was stripped of her British citizenship. Faced with questions of the legality of such a decision, Home Secretary, Sajid Javid asserted that legally a British national who holds dual citizenship can have their British citizenship revoked.
The revoking of one citizenship is said to be reserved for serious crimes such as terrorism, however no proof has been provided to show if Begum even engaged in criminality while in Syria.
While we can probably agree that in certain cases relating to terrorism such a ruling may be legitimate. The acts imply one has taken loyalty to another country over their own. However, when a law becomes used as a discriminatory tool by judges, that is when a line must be drawn. Passport stripping of white non-UK nationals is far lower when compared to those of black or brown origins as – to put it plain terms – their foreign extraction is not detectable.
While Begum fights to prove her right as a British Citizen, "Jihadi John"- a white man who fled the UK to join Isis, has yet to have his passport stripped though he holds dual citizenship with Canada.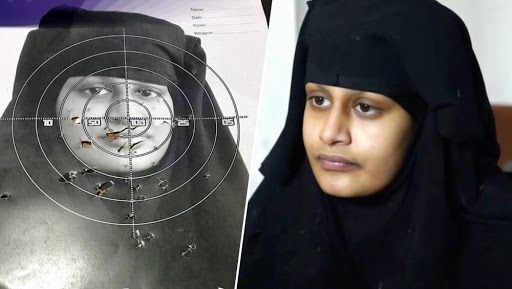 Tiers of citizenship have always existed in Britain, the public have only just become aware of it
One just has to have a read of the 2014 Immigration Act to see proof of non-white Brits being seen as second-class citizens in a country they helped create. The controversial Act gave Home Secretary powers to revoke citizenship from British nationals who were either born outside of Britain or have parents/grandparents who hold dual citizenship.
Even those of the Windrush generation who under the 1948 British Nationality Act were proclaimed citizens of the United Kingdom, have been greatly affected by the Act. 2018's Windrush scandal saw the uncovering of wrongful deportations of those from the Windrush generation and the Home Office's refusal of granting citizenship papers to various individuals though a promise had been made to do so.
A light has been thrown on to what it exactly means to be a British citizen and judging from Home Office's recent actions, a passport is not enough. British citizenship relies on a multi-layer of factors and the rights to it are not absolute – that's if your not white.