Anti-Asian rhetoric is a long historical issue, and it has resurfaced over the past year since the Covid-19 outbreak.
This kind of rhetoric has been most notable in the United States, with many arguing that it started with Donald Trump labelling the current virus "the Chinese virus".
Afterwards, anti-Asian hate crime increased by nearly 150% last year in all major cities.
Pew Research found that one in three Asian Americans reported being the target of slurs or racist jokes, and 39% said that people had acted uncomfortably around them.
With such a rise in Asian hate crimes, it is important to place the spotlight on this issue, especially with what has happened in Atlanta.
The Facts
A year on from the virus, anti-Asian rhetoric is still going on, most notably, by the recent killing of 8 people, in Atlanta by Robert Aaron Long on 16th March, six of which were Asian women.
Police officers have come out and said that the attack was not racially motivated, and this has been met with a lot of criticism.
Many believe that this attack is part of a broader trend of racism towards this community, with one-quarter of Asian Americans fearing their safety.
Atlanta Georgia Sherriff spokesperson Jay Baker has been removed from the case after he made comments claiming that Long was having "a really bad day" and alluded to the suspect's sex addiction as the reason for the shooting, which sparked controversy.  
Since the attack, Joe Biden has urged Americans to speak up on this issue and has said that "our silence is complicity".
Companies such as Nike, ESPN and HBO have also supported the Asian-American community, and there has been a rise in social media advocation on this issue.
Protests and vigils have been set up across the United States to pay respects for the lives lost in Atlanta, and campaigns against anti-Asian rhetoric have started.
During these protests, it was reported by the New York Police department that they had to respond to 5 attacks against Asian Americans, highlighting the growing persisting of this issue.
The pandemic has caused deaths and economic turmoil, But arguably even scarier, ignorance and hatred towards the Asian community because of who they are.
It all started with Trump's words, and it has now transpired to the attack in Atlanta.
But let's not forget that anti-Asian rhetoric is nothing new, especially within the American context.
On 24th October 1871, 500 white and Hispanic rioters attacked the Los Angles Chinese community, with 17 Chinese men and boys being lynched.
In 1900, the bubonic plague hit San Francisco, and the first victim of this disease was a Chinese immigrant. After the first victim, it created, like we see today, attacks on the Chinese community both verbally and physically occured.
The United States government forced Japanese immigrants and Japanese Americans into internment camps during world war two over suspicions that they were spying for the Japanese, yet no spying was ever found.
We currently see anti-Asian rhetoric as we have in the past, but this time around, it is being amplified across social media. The calls to stop anti-Asian hate strikes a similar tone with what happened after George Floyd's tragic death last year, such as the demands for allyship, brands condemning what was occurring and politicians speaking out on the issue.
The Asian community wants to be supported, wants to feel safe and wants all of this to stop more than ever.
There have been mountains of support towards this community in America and elsewhere, seen by mass protests, vigils and GoFundMes.
One of these pages is approaching $3million donations showing that there is kindness in this world despite the amount of hate we are seeing.  
Like last year, a marginalised community wants support, and it seems that everyone wants to be part of the solution rather than the problem.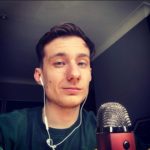 Hamish Hallett is a journalist/broadcaster part of the scribe team at Common Sense. He has a deep interest in current affairs, both domestically and internationally, which you can see through his written work and his podcast called A Spoonful of News. Hamish loves to understand what makes people tick and get to the root of today's issues. Away from the network, Hamish has a profound interest in reading books, keeping active, travailing, meeting new and exciting people and controversially having ham and pineapple on pizza.