Back in June 2018 the Somers Town Coffee House in Euston was damaged by a large fire that was caused by a cigarette that had not been put out correctly. Some of you will remember that the original open meeting for The Common Sense Network was in fact in this very building. It was with great sadness that members of The Common Sense Network took the news of the Coffee House's closure.
The coffee house, which is located less than 1 mile from Euston station, is not only a coffee house and a pub but it also has rooms available for booking for various events.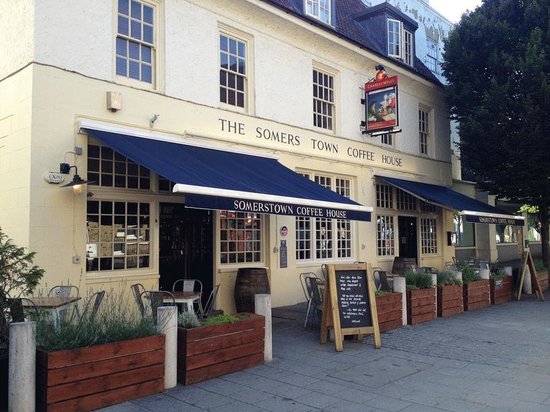 The London Fire Brigade reported that at one point there were around 72 firefighters and 10 fire engines tackling the fire at one time with onlookers and people who lived nearby explaining how they could smell the smoke from inside their houses and describing the streets as filled with smoke.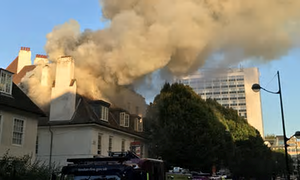 The staff were able to get everyone out of the building within three minutes with the majority of the damage being done to a residential building that some of the staff lived in.
In July, less than three weeks after the damage had been done, Somers Town Coffee House was able to have a re-opening "hard hat party" whilst some work was being finalised and since then they have been consistently up and running. The owner of the venue Tim Foster said "We could close it for a year without losing any money but that's not what we're about. We've spent the past 5 years building it up. We want people enjoying the pub" and that's exactly what they have been able to do.
Big thanks to everyone who joined us last night @TheSomersTown for the re-opening! Despite the scaffolding we r now open all day everyday pic.twitter.com/fXhJ1ODTAF

— Yummy Pub Co. (@yummypubs) July 13, 2018
The staff credit the firefighters for the way that they were able to minimise damage to the building and help to prevent further structural damage, they went as far as to say that they will be raising money to donate to support the firefighters. They've also agreed that the firefighters will have their Christmas party at the venue and said that no firefighter will ever have to pay for anything there again.
We wish The Somers Town Coffee House the very best.
We've now got you covered come ? or ☀️ now!! Whoever said there were no benefits to one of the largest ?'s in London this year, we'll, you were clearly wrong ?. Watch this space, more poles going up tomorrow…#firewhatfire pic.twitter.com/qwq6JeqcXb

— Somers Town Coffee House (@TheSomersTown) August 2, 2018
You can find out more about The Somers Town Coffee House and make bookings here: http://www.thesomerstowncoffeehouse.co.uk/