Ugandans, like many others across the world, are desperate for a political change. However, unlike the US or even the UK where governments rule nations in terms of 5 years of less, the current president, 76-year-old Yoweri Museveni, first assumed office in January 1986. Which means he has been in power for 35 years.
Just days prior to Uganda's voting day (the 14th of January), the President of Uganda switched social media off. Cutting off all of its citizens from the constant influx of media and news. While some people managed to go round this via virtual private networks (VPNs) majority of the population remained in the dark with their only source of information being the government itself. This was followed by the government shutting down all of the internet the day before the election. Citizens across the nations have only been able to communicate with loved ones through text. Suffice to say that Museveni won.
A debate has started as to whether other countries should intervene with Uganda's internet blackout, censorship and what Museveni's opposition Robert Kyagulanyi is calling, a rigged election.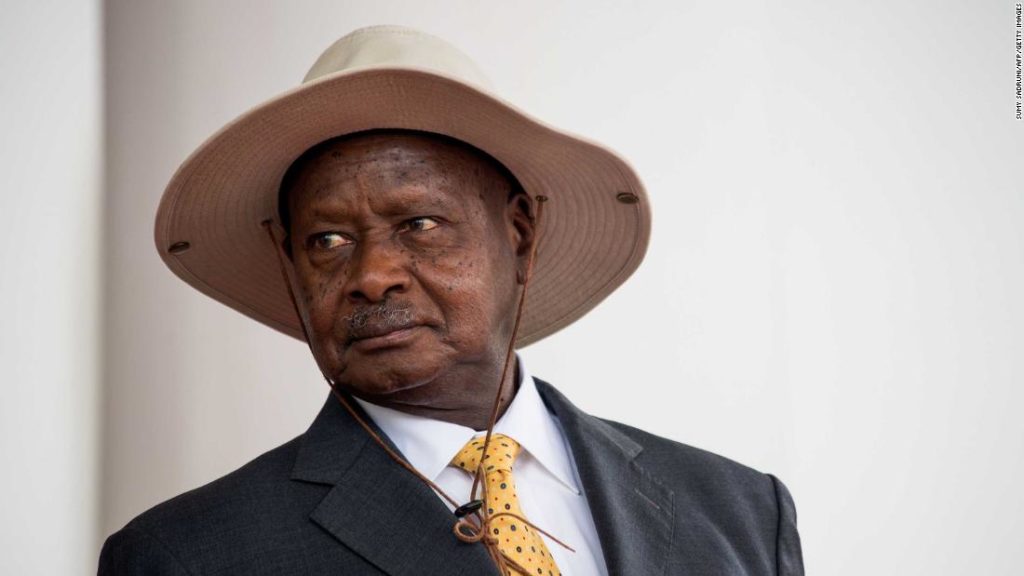 Although Uganda's internet penetration rate is markedly lower than much of the world, it long ago became a cornerstone of public access to news and information. Notions that the Ugandan regime may be justified in switching off internet access amidst a tense election are nothing short of a spineless moral relativism that unfortunately penetrates much modern debate. No one should be forced to use the internet, but Ugandans are not being given a choice.
The Ugandan government's motives are no secret. This latest crackdown comes after years of mass arrests and intimidation of opposition candidates. Uganda's 2016 elections witnessed a similar internet shutdown in which the UCC had directed Uganda's main communications providers to block access to social media platforms for "national security" reasons, which had not been defined.
Many other states endeavour to throttle online dialogue, and countless news organisations, NGOs and individuals routinely risk their lives in these conditions in order to monitor and expose these crimes against human dignity. Why should Uganda be the exception?
There are also financial pressures to consider. NetBlocks has estimated that Uganda will lose the equivalent of £1.2m a day as a result of the internet shutdown, against the backdrop of a pandemic that continues to disproportionally haemorrhage the economies of developing countries.
The idea that foreign actors intervening to provide internet access is tantamount to hawkish meddling is a heavily blinkered vision of the situation. Major initiatives currently working to increase technological infrastructure in Uganda and its neighbours are already dominated by international projects, often sponsored by multilaterals such as the World Bank and the Development Bank of Southern Africa, and one of Uganda's biggest challenges in recent years has been obtaining affordable, reliable Internet bandwidth, government censorship aside.

The internet has been the way of life for decades and has been wonderful at progressing globalization. The internet has wonderful ways of progressing cultures and spreading information all around the world.
Nevertheless, it is not other countries' job to jump in when countries shut down the internet for their citizens. Uganda is not the only country that has put restrictions on accessing the internet. Iran, Iraq, China, Venezuela, and many other countries have placed some restrictions.
Personally, having access to the internet is important. Everybody should have the right to access it, but that is an opinion. Not everyone shares that same opinion. Before other nations decide to invade another country's land base on their own beliefs, maybe they should learn the motive behind why countries are restricting internet access. If it is highly apparent the citizens of a country want the help, then rightfully help said country. However, where countries draw the line with interventions?
Intervening when governments shut down internet access is one thing, but who is concerned with the lack of internet? Who is saying the internet is a necessity? Said countries government? Its citizens? Foreign entities? Intervening in other countries' affairs can come across as forcing one countries agenda on its own.
For centuries, bitter wars have started because one country thought that what another country is doing was wrong. Foreign interventions thought they were helpful when they think their countries are being oppressed. What may seem like oppression to one may not be to another person. Having government control every facet of somebody's life doesn't work for some people, especially when the people you elect to make decisions and policies on the citizen's behalf have ill intent. Nonetheless, foreign intervention should consider an individual's moral compass and how this will affect the country in which they are intervening.