by Ellie Tivey
This week kicked off with a bang as journalists flocked to Westminster on Monday morning for an event from a group of Labour MPs relating to 'the future of British politics'. What ensued was the resignation of no less than seven Labour MPs (as of 4pm Monday). The seven will now sit in parliament as a new, independent group, somewhat creatively entitled 'The Independent Group'.
The group includes some of Labour's biggest names, with Luciana Berger, Chris Leslie, and Chuka Umunna standing beside Angela Smith, Gavin Shuker, Ann Coffey and Mike Gapes. This split, although wildly exciting for a political nerd such as myself, was long-anticipated and hardly surprising. What Labour has become under Jeremy Corbyn's leadership has been a point of contention for many existing Labour MPs, and this discontent has been exacerbated further by Brexit.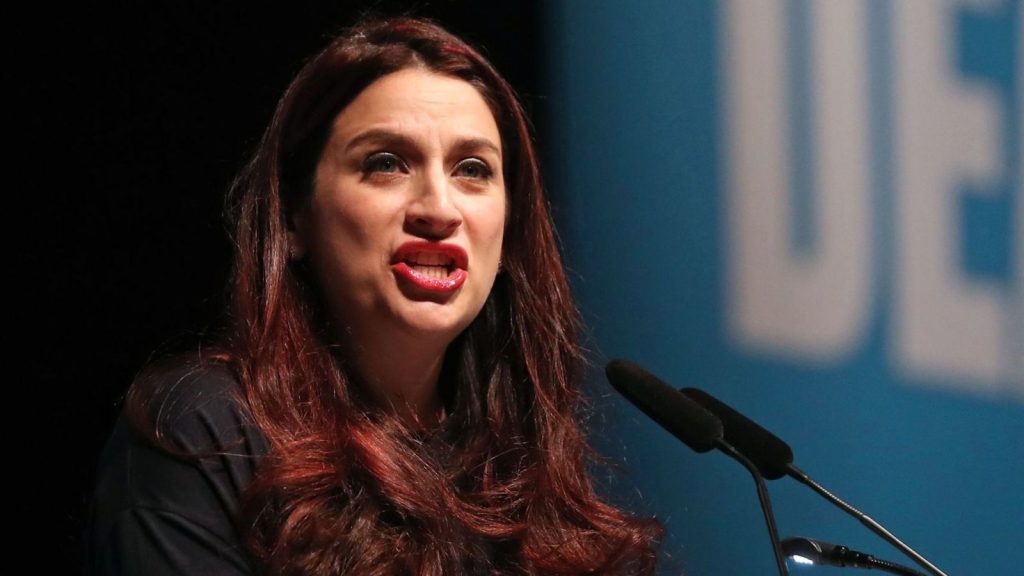 Luciana Berger, who has been at the receiving end of many anti-semitic attacks in recent years, led the MPs in stepping forward individually to explain their reasons for leaving the party. Each speech was imbued with emotive rhetoric and rather heart-wrenching stories about what first inspired them to join the Labour party, and how painful it was for them to leave. While they presented themselves in varying degrees from speech to speech, the four most prominent reasons for their decision to step down were: Labour's handling of Brexit, the ongoing allegations of anti-Semitism against Labour since Corbyn took office, disbelief in both the Labour and Tory parties to lead effectively, and the inevitable shift further left that came with Corbyn being elected.
Their subsequent call-to-action seemed to have all the stirring intent of King Theoden's rallying speech in The Return of The King. The group nodded in somber agreement as Umunna criticised a broken British political system that has 'saddled' the public with an 'appalling choice' between two flailing parties. Gavin Shuke then chimed in that 'this is the moment to build something new', while inviting everyone to make small donations to the group on their new website – which broke down a mere 24 minutes later due to the volume of traffic. 
Corbyn himself has expressed 'disappointment' at their departure. He, along with Sadiq Khan, Tom Watson, Emily Thornberry and many other Labour MPs have expressed their concern that this development could be deleterious towards Labour's efforts to get into Number 10. Such a blatant display of division could lead to less scrutiny towards the Tory party (currently bungling their way through Brexit with all the grace of a newborn moose navigating an ice rink), as well as a loss of Labour voters if there were to be a general election anytime soon. 
When asked about their plans for the future, The Independent Group members kept their answers suitably vague. They are to have their first formal meeting in the coming days where, we can assume, they will discuss the possibility of a leader and their potential for growth. What with their statement laying out their goal to "reach across outdated divides", it would seem that they will not limit their membership to disillusioned Labour MPs, but people from across the house. Is this the misjudged attempt to criticise British politics that could have inadvertently solidified Tory leadership and austerity? Or the biggest challenge to British political bureaucracy in recent history? I guess we'll just have to wait and see.
In the meantime twitter seems to coping by dragging Angela Smith (who also left today) for calling members of the BAME community a 'Funny Tinge'.
Ellie is a recent graduate in History and Politics from the University of Manchester. Originally from Bristol, Ellie moved to Manchester in 2015 and has no intention of leaving any time soon. She spent the final year of her degree as Editor of the university's only historical publication, The Manchester Historian, and continues to present/produce weekly news videos for a Manchester startup, Student Inspire Network. She has dreams of becoming a journalist and hopes to embed her passion for politics and popular culture in all of her work.