The Labour Party have suspended MP Rupa Huq, pending investigation, after she described the Chancellor of the Exchequer Kwasi Kwarteng as 'superficially black'.
The Ealing Central and Acton MP's comments were made at a fringe event titled, 'What's Next for Labour's Agenda on Race?', the audio was released by the Guido Fawkes website minutes before Sir Keir Starmer began his speech to the Labour Party Conference in Liverpool this week.
During a Q&A session, she said: "He's superficially, he's, a black man but again he's got more in common…he went to Eton, he went to a very expensive prep school, all the way through top schools in the country."
"If you hear him on the Today programme, you wouldn't know he's black."
She has since apologised on Twitter to Kwarteng, but the damage was already done.
Several politicians and public figures have reacted to the comments which emerged on Tuesday. Deputy Labour leader Angela Rayner said that Huq's comments were 'unacceptable', whilst former Health secretary Sajid Javid said he was 'appalled and disgusted' by the audio.
Conservative MP Jake Berry, in an open letter to Sir Keir Starmer, invited him to "join [Berry] in unequivocally condemning these comments as nothing less than racist." Starmer himself has called her remarks 'racist' and said he has taken 'swift action'.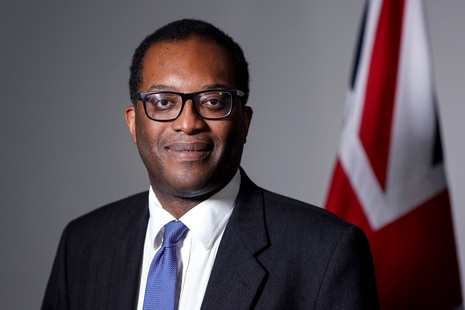 Kwasi Kwarteng is 47 years of age and is of Ghanaian descent. He became the first black Conservative cabinet minister in 2021 and holds a double first from Cambridge University and a PhD in economic history. He also enjoyed academic stints at Trinity College and Harvard University, as well as being part of the Cambridge team that won the BBC's notoriously difficult University Challenge programme in 1995.
How does one be 'black'?
It is unfathomable, unfortunate and regrettable that comments such as these are still being made in 2022. For a party that describes itself as 'the party of equality', it seems as if that tagline is only skin deep. Kwarteng is an accomplished individual in his own right, he won University Challenge and holds a PhD from Cambridge. Sure, he was privately educated, but that's beside the point. Why does his private education, accomplishments or upbringing disqualify him from being black? Is there a sacrosanct, authentic way to 'be black' in itself?
Labour's views on race must be challenged
As abhorrent as Huq's comments were, many will ask themselves if this was an isolated incident. She made the mistake of making such bigoted comments in the public arena, and was rightly scrutinised for it.
However, as a Labour MP, all of whom adhere to a certain political and philosophical narrative regarding race, it's not unreasonable to question whether or not other MPs have similar perspectives. From a purely PR standpoint, this could potentially be a disaster for Labour who wish to rebuild themselves and rediscover their identity, simply put, there can be no room for error.
To their credit, the Party did well to suspend her, and it is reassuring that Labour MPs and Starmer himself were swift in condemning her words. However, many will wonder if she was suspended due to sincere disappointment and disapproval of the comments, or if it was to put out the PR fire that had been created.
The fact that Huq felt comfortable enough to make those comments in the first place, suggests that there could be a pre-existing mentality within a section of the Labour party that deems her remarks acceptable. If Labour wishes to regain power after 12 years of a Conservative government. These kinds of ideas and perspectives must be challenged without mercy, the swiftness of the condemnation could be a reflection of Labour's attempted rebirth, and if so then it is welcomed.
What now?
Huq has been suspended, pending an investigation, despite her apology, universal disgust and condemnation from all political sides may prove to her undoing, it will be interesting to see how Labour react to this long term.
If Labour wishes to reinvent itself, then ideas such as Huq's should make MPs question their own perspectives on race. It is clear that her comments were bigoted, so many should ask themselves if they agree with her and why?
Many MPs question should question whether or not their ideologies and/or perspectives align with Labour anymore, and in doing so question their future allegiance to them.