by Dolline Mukui
The healthcare firm Healthcare Environment Services (HES) left tonnes of hospital waste at their disposal to pile up. The NHS waste allowed amputated limbs, infectious liquids, materials linked to cancer treatment and hazardous pharmaceutical waste to build up in huge stockpiles.
HES had several contracts with the NHS to dispose of the waste however since the breach of its contract, the contracts have been stripped away. The environmental agency had launched a criminal investigation over the waste.
Although the waste was stored securely it was not being processed and disposed in the timescales required. 
Health minister Stephen Barclay said in a statement to parliament that the NHS Improvement (NHSI) concluded that HES "failed to demonstrate that they were operating within their contractual limits".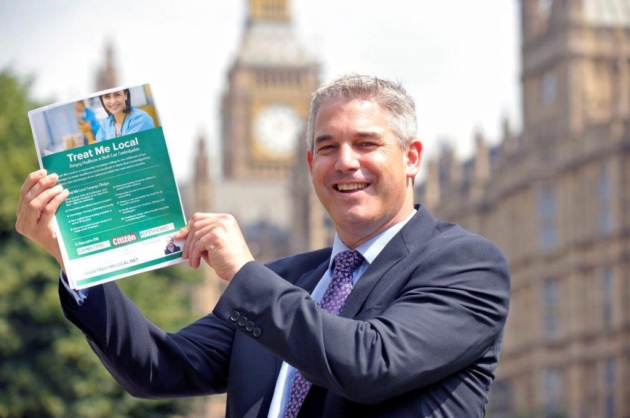 Some of the sites that were affected include Normanton, West Yorkshire and a facility in the North Tyneside Industrial Estate. The Environment Agency has partially suspended the company's permit at the Normanton site which prevents them from accepting any more waste. The other two sites are located in Nottingham and Newcastle. The Yorkshire site exceeded its limit by five times, reaching 350 tonnes. 
Mr Barclay announced that new arrangements had been made with the outsourcing firm Mitie to "step in and replace this service" and said NHS services continued to operate as normal.
He also ensures that contingency plans are in place as a prevention for any disruption, he added "In this instance, the primary concern was that too much waste was being held in a number of waste storage and treatment sites by a contractor, Healthcare Environment Services. While the waste was stored securely, it was not being processed and disposed of within the correct regulatory timescales. At no point has there been an impact on public health or any delay to the ability of the NHS to carry out operations."
The health minister became aware of the concerns in July, "In this instance, the primary concern was too much waste was being held in a number of waste storage and treatment sites by a contractor, Health Environment Services". 
NHS bosses dealing with the incident made it clear that material must be dealt with sensitively to mitigate health and environmental risks. 
In a statement, HES claimed that the decision to terminate NHS contracts was excessive and counterproductive" and would make medical waste backlog worse. 
Managing Director Garry Pettigrew said "There is a proven lack of incineration capacity within the UK, which is affecting all operators. The irony is that today's decision means that other operators will be given relaxed dispensations to dispose of hazardous waste and that hospitals will also be forced to store waste on site, potentially risking public health.
He also added that if they had been granted dispensation the incident would have never arisen" 
The company said body part only constituted less than 1% of the overall waste collected and was disposed of as a priority "We have a great team of people and we are dismayed their livelihoods are being put at risk".
Dolline is a traveller, journalist and blogger who has palate to try new things. She is a very spontaneous person; you might find her skydiving over the Kenyan coast to kayaking on Lake Como. She can be an over thinker who thinks of every outcome but if she doesn't she welcomes the change that wasn't planned. However, she is a very simple person who is up for a good laugh or a book and enjoys living the moment. Dolline also writes for her small personal blog called 'Swatches of Beauty' and is currently a production journalist trainee at ITV Border.