In July, US President Trump made comments against Congresswomen Alexandria Ocasio-Cortez, Ilhan Omar, Rashida Tlaib and Ayanna Pressley.
In a tweet, he said they should "go back and help fix the totally broken and crime-infested places from which they came."
In a previous article, I explain my thoughts on his comments.
Most would see Trump's comments as being outlandish and undeniably racist as "go back home", is a line heard to further racism towards people of colour.
Subha Nagalakshmi Munchetty-Chendriah is an English television presenter and journalist, from an Indian and Mauritian background.
The clip of a brief discussion between Munchetty and fellow journalist Dan Walker went viral. The BBC's own accounts pushed the video out on social media reaching thousands of people. However, after a viewer complained, the corporation's complaints unit decided that Munchetty, expressing her personal opinion, breached broadcasting guidelines as a BBC journalist.
A BBC spokeswoman said the complaints unit "ruled that while Ms Munchetty was entitled to give a personal response to the phrase 'go back to your own country' as it was rooted in her own experience, overall her comments went beyond what the guidelines allow for".
Sir Lenny Henry and Krishnan Guru-Murthy in solidarity were amongst a group of Black and Asian journalists and broadcasters calling for the BBC to reverse its ruling over Ms Munchetty's outspoken criticism of the US president.
It said that requiring journalists to "endorse racism as a legitimate 'opinion'" was an "abrogation of responsibility".
The response from the BBC
The Executive Committee of the broadcaster sent a message to employees making clear its stance on Ms Munchetty's case and racism.
The message said: "You will have heard a lot of comment over the past few days about the BBC and the reporting of racism. The BBC is not impartial on racism.
"Racism is not an opinion and it is not a matter for debate. Racism is racism.
"Naga Munchetty – one of our stars – was completely within her rights to speak about the tweets of Donald Trump which have been widely condemned as racist. We completely back her in saying 'as a woman of colour, to go back where I came from, that was embedded in racism'.
"She was speaking honestly and from the heart about her own experiences. We admire her for it and she was completely justified in doing so.
The message has been sent to all BBC staff on behalf of the Executive Committee, which includes Lord Hall.
The Ones Who Complained
Naga Munchetty speaking out proves that we have reached a point where journalism has become anything but impartial?
Some would argue that the BBC is a platform paid for by taxpayers and must therefore remain neutral. Personal stories and becoming emotional and making opinion statements could be read as journalists taking a side, in this case a political side. With a platform that is paid for by the people, some have argued (and indeed did complain) that Naga Munchetty should have not given her opinion. It is almost akin to the Pope taking sides and blessing one American football team over another.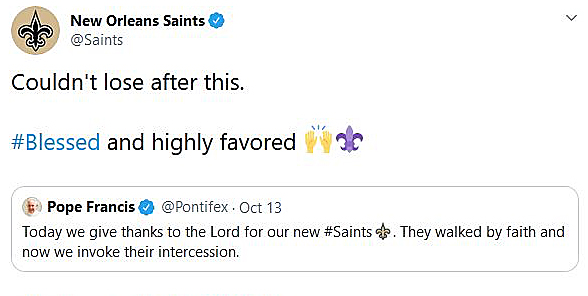 Surely a giant corporation like the BBC should be impartial. Let the people decide for themselves, as journalists we should speak the facts and let the facts influence peoples decisions. Our personal opinions should never factor into it.
Was she right to speak out?
The BBC initially suspending Naga Munchetty, begs the question, in another time and era, would the BBC have taken back their decision? I doubt they would have, this is why racism needs allies, solidarity and a true sense of community to envelop its tragically strong hand.
Journalism is however, in its opinionated ascendancy, as the world becomes more polarised and politicised, Munchetty's comments are not the first against figures of esteemed power.
We cannot limit people to be simply the messengers, sometimes the messenger has a view that they feel personally they must speak out against.
Racism is racism, and we should seek to call it out from wherever we can. It hides in plain sight, but to Trump, it doesn't hide, it's out there like a dog whistle. His presidency comes with a remarkable amount of controversy, his critics are as outspoken as his supporters as Munchetty has.