"Move on" – is it easier for those in power to misdirect the public and hide from accountability?
Dominic Cummings, aide to prime minister Boris Johnson, recently broke lockdown rules by travelling 260 miles from his home in London to his family state in Durham. Not only did he drive to the estate, but he also drove to Barnard Castle to self "test" his eyesight after concluding that COVID-19 had possibly affected his eyesight – according to him, he chose a destination that was closer, rather than risk a longer drive immediately.
In a statement that was broadcast widely, Cummings said: "I believe that in all circumstances, I behaved legally and reasonably."
However, Durham police have stated Cummings is likely to have broken lockdown rules, being responsible for what is considered a "minor breach."
Despite coming under heavy fire from the media and the public, and facing calls for his resignation from quite a few Tory MPs, Boris Johnson has continued to defend Cummings, telling reporters at the daily press briefing on 28th May that he intended to "draw a line under the matter." Johnson also refused to let scientific advisers speak, stating that he did not want them to be a part of a "political" row.
However, this situation cannot be simply brushed aside, twisted as an insignificant matter being sensationalised. It is a humane issue that goes far beyond who likes who in parliament and scoring political points. Millions of British citizens have been complying to lockdown restrictions since 23rd March 2020 – although some have not fully complied, the majority have. British people have done so for the sake of their health and the health of others – people have lost their loved ones without being able to say goodbye, and in some cases , they haven't been able to attend funerals. There is no doubt that many will have remaining trauma as a result of this pandemic that will need to be addressed once we are in a place of safety as a country again.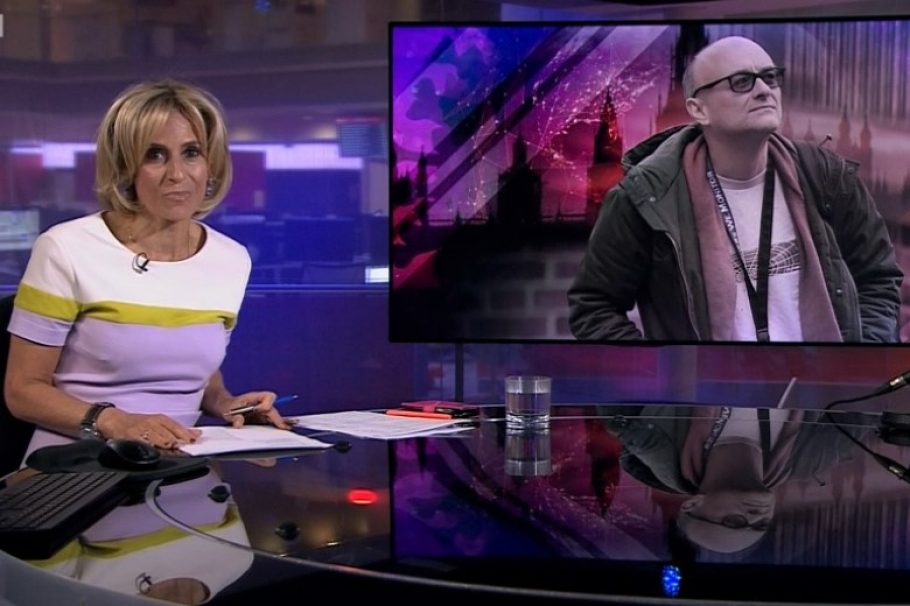 Newsnight presenter Emily Mantis highlighted a key fact in her introduction to the programme a few weeks ago, coronavirus is "not a great leveller – the consequences of which everyone, rich or poor, suffers the same. This is a myth that needs debunking." Mantis herself has faced backlash from the BBC after breaking their impartiality rules with her recent comments. She said that Cummings "made those who struggled to keep the rules feel like fools. "
The fact that Cummings' actions will reap no true consequences to his own detriment demonstrates a flaw in the message of binding together as a nation in the face of this pandemic. It highlights the very privilege of unconditional protection that the members of the establishment possess.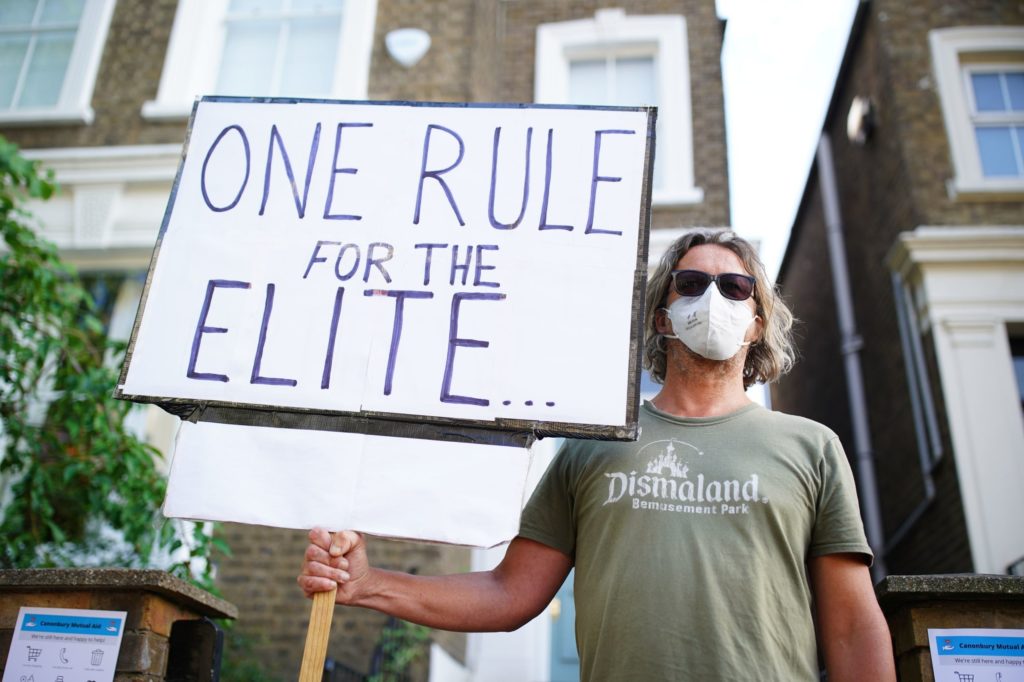 Not only did Cummings actions breach lockdown rules, but he was the one who warned about the dangers of pandemics and advised on those very same rules that he broke.
The political pyramid of MPs that defended his actions also shows that it's hard to hold the powerful to account, although over one million people have tried to do so by signing a petition for him to resign. The Conservative party won with an astounding majority, so surely it is too much to ask for transparency?
Cummings resignation may not be the answer, especially as he stated that his actions were out of love for his family and an instinct to protect them. However, the whole reason as to why the government put rules and regulations in place, is to protect British citizens from a virus that doesn't care about their instincts. Furthermore, the fact that politicians are able to break the rules without consequences sends a very clear message – that the moral standards are not the same.
This is not an issue of petty point-scoring – it is one of humanity, and we must address it as such.