Arsenal midfielder Mesut Özil is close to completing a move to Turkish club Fenerbahce.
Mesut Özil is set to leave Arsenal after eight years of service for the North London club.
With only six months left on his £350,000-a-week contract in north London, Özil can earn around £7million between now and the end of the season, but reports have been released stating that he is willing to leave the money on the table to push for a move away from the Gunners in January.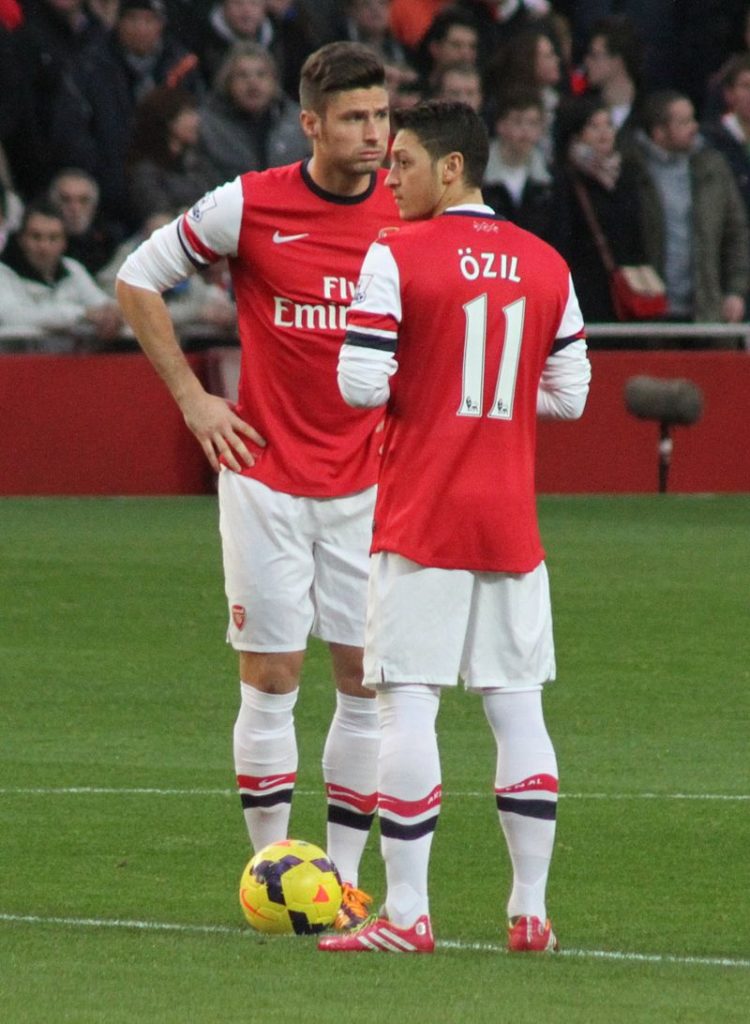 Özil is currently under contract with Arsenal, but his relationship with the club has been a strained one.
This season he was not registered as part of the 25-man squad for the Premier League and was involved in multiple public disputes with the club ranging from refusing to take a pay cut due to the pandemic and him publicly questioning the club's decision to cut jobs of 55 non-playing staff.
During his time at the club, the central attacking midfielder has won three FA Cups and in the 2015-16 season he was was the Premier League assists leader and Arsenal's Player of the Season.
Should the German playmaker be remembered for his time as a creative orchestrator for the Gunners, or has his bitter end to his Arsenal career left an ugly smear on his legacy?

At long last, Mesut Özil is leaving Arsenal Football Club. It's a sad state of affairs and is telling of the situation that I, as an Arsenal fan, am pleased and relieved to see the back of him. Once upon a time in 2013, when Arsenal announced the signing of Özil, fans gathered outside Emirates Stadium and blocked traffic.
Many fans believed that Özil's signing was the beginning of a new era at Arsenal, and there is no denying that he is one of the most decorated players of Arsenal's Emirates era.
However, Özil has failed to live up to expectations, both on and off the pitch. Not all the problems since his signing can be attributed to him, however to leave him totally blameless would be disingenuous.
Özil's anonymity in games cannot be understated, especially in big games. Both Mikel Arteta and Unai Emery have dropped him from their squads due to a lack of motivation from the German. Two games which come to mind are the Europa League final against Chelsea – which Arsenal lost 4-1 – and the home game vs Manchester City in the 19/20 season, which was a 3-0 loss.
He is clearly not part of Mikel Arteta's plans going forward, and the fact that he commands such high wages makes him an expensive liability to the club. Despite being told that he would no longer be included in Arsenal's first team, he decided to stay and 'fight for his place', which makes me suspect his motivations were no longer for football and purely financial.
He has also weaponized his profile, charisma and relationship with players against the club, offering to pay Gunnersaurus' wages during the pandemic after Arsenal let him go, and saying that 'Arsenal look better with a number 10' after watching Emile Smith-Rowe's performance against West Bromwich Albion.
All in all, it is time for the German to leave. Whilst his contribution to the club (which ended a nine-year trophy drought) cannot be understated, it seems he is more of a liability than an asset, and an expensive one at that.
Mesut Özil wins this battle against Arsenal and it's not even close. Arsenal have lost the best creative player they've had since Santi Cazorla. Mesut Özil should go down as having a good era at Arsenal, especially when you consider the mess he entered. His arrival stemmed the tide of the Gunners constantly missing out on big stars and letting their big stars go on the cheap after the previous summer's sale of one flying Dutchman.
Despite suffering only a few injuries in his time, only two seasons did he feature in 30+ league matches, where he'd previously featured that many times in every campaign since coming out of his teenage years. Since his exile, it's become clear that his creativity has been missed, especially during "Project Restart".
Mesut was great, but we "what if"
When the Turkish-born German international was bought on transfer deadline day in 2013, the excitement was palpable across the country, because not only did Arsenal break their transfer record by more than £24m, but they had acquired one of the most creative playmakers in the world. His quality could not be denied, especially as a year on he played a crucial role in Germany winning the world cup for the first time since 1990.
The Gunners thought they'd won the lottery, but just over seven years later, his departure leaves us with more questions:
What if Arsenal had a proven 20+ goalscoring centre forward in his peak era?
What if Arsene Wenger resigned after missing out on the title in 2016?
What if the team was properly built around him?
All can only be speculated now, but one thing for sure as an offensive threat, definitely one of Arsenal's most creative players in the 21st century.