The lives of black men in the UK have long been adversely affected by negative public perceptions. We are often turned away from jobs because we are not the "right fit", while on the streets, we are regularly treated by police as dangerous suspects.
In a 2011 study, Media Representations & Impact on the Lives of Black Men and Boys, conducted by The Opportunity Agenda, negative mass media portrayals were strongly linked with lower life expectations among black men. These portrayals, constantly reinforced in print media, on television, the internet, fiction shows, print advertising and video games, shape public views of and attitudes toward men of colour.
Black male achievement is seldom celebrated in the UK mainstream media. Rather than waiting for things to change, we want to use our own framework to do this. It's consistent with our desire at The Common Sense Network to 'discover stories from across the political spectrum, local stories, stories that hold power to account, that uncover wrongdoing, that empower the forgotten and the unheard.'
In a wide range of ways, the overall presentation of black males in the media is distorted, exaggerating some dimensions while omitting others. The truth is there are many Black men working hard to do a lot of with a little, changing the world and playing on their own court. Through this series, we want to introduce you to 10.
On the 23rd of July 2020, we sat down with Jude Addo to find out more about his journey and mission.
Strangers describe me as…
Ambitious
Close friends would describe me as…
Passionate
Only I know that I am…
Crazy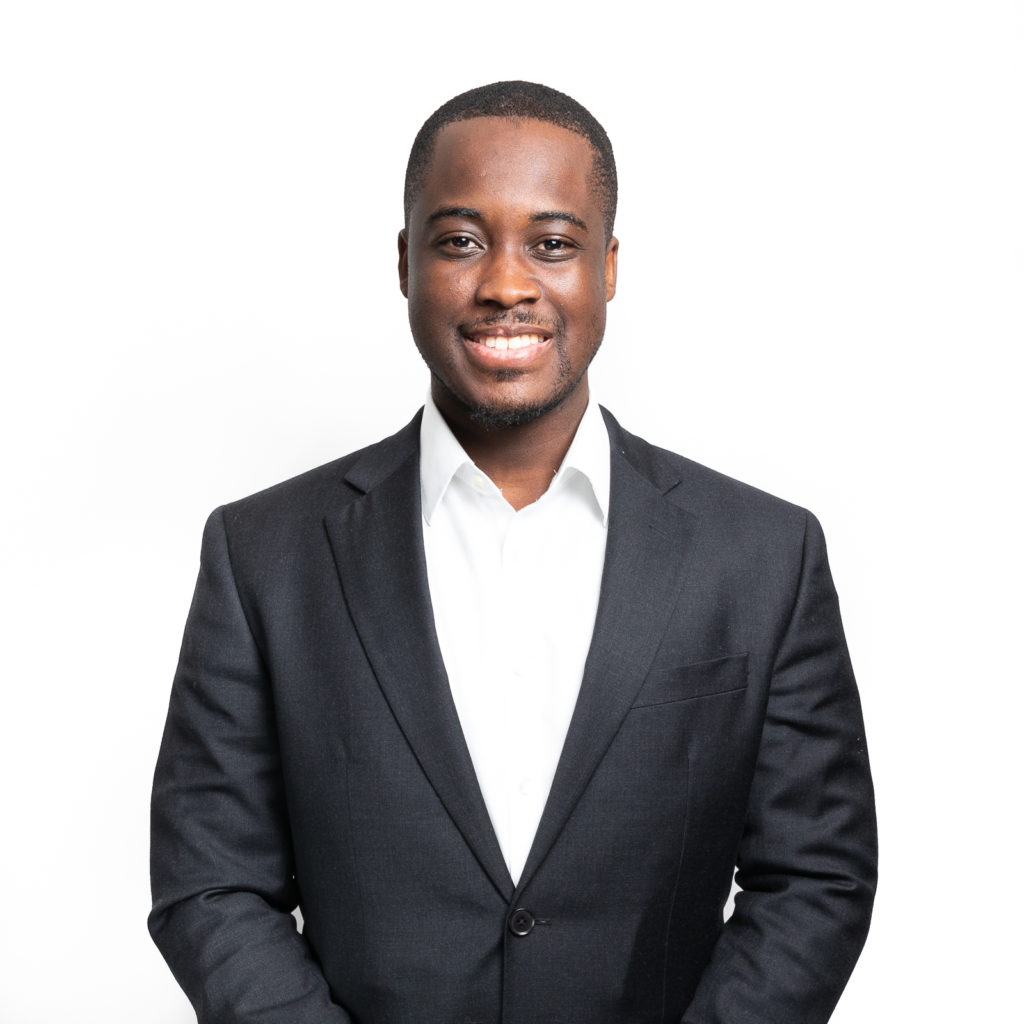 How did this all begin?
From a young age, I knew I wanted to be an entrepreneur. I've always had a desire to make a meaningful impact on the world through business and investments. As far back as I can remember, I've had one side hustle or the other.
In university, I developed quite a number of businesses, many failed but some did well. I recognised the need to hone my skills so I knew I had to get a job.
I looked at my sister who was working for Lehman Brothers at the time. I thought to myself 'well she's making decent money, let me get into Investment Banking'.
I once got excited when I secured a summer internship with J.P. Morgan and was told over the phone that I'd be making £31k. I assumed that was the total figure for my three-month stint but the excitement quickly disappeared when I realised it was an annualised salary.
I started out in technology building software in J.P. Morgan's Investment Bank, until I came to the realisation that I wanted to work with tech but not in tech. Very quickly, I understood that my strengths were in speaking and persuasion, so I chartered a path to move into a front-office role dealing directly with the Bank's clients.
I made it clear I wanted to focus on Africa, and after five years I was headhunted by Standard Chartered Bank and joined as a Director of Sales and Origination in 2016. In this role, I partnered with European multinationals seeking working capital solutions in Emerging Markets, with a particular focus on complex cash management and supply chain finance in Africa and Asia.
Last year, I quit my job to build a multi-family wealth management practice focused on Africa.
The story of Cornerstone ties into this somewhat. We have this ambition to create wealth among the black community in the Diaspora and also back in Africa.
How have things been since you started? 
I chose an interesting time to quit my job so things have been challenging, but good.
Had I known we were approaching a pandemic, I probably would have stayed in my job.
However, the level of support I've received from clients, friends and mentors has been incredible.
The shock of going from a well-paying job to the volatility of a 'eat what you kill' type of business can be hard to absorb, especially if you don't have the right safety net. I was quite fortunate because I was able to create a soft landing as the side hustle I was running before I quit my job had made some recurring revenue.
Cornerstone has been a truly remarkable story. From the outside, it may look like a linear progression.
However, Cornerstone's meteoric rise has been as a result of the incredible hard work and sacrifice of the partners. These are people who already work full-time jobs and still have this desire to see more capital flow into the Black community. For anyone who earns £100k to give £50k over a three year period for a cause like this is truly remarkable. I tip my hat to my fellow partners.
We have also been blessed by the paradigm shift around the world campaigning to see more fairness and equity in the Venture Capital world.
That awareness has been partly fuelled by the Black Lives Matter movement and Black Pound Day.
What do you hope to achieve?
I have this insatiable appetite to see economic justice in the world, to achieve a more equitable society.
I believe so many of the problems in the world are due to financial and economic inequities. I want to use the instrument of financial inclusion and empowerment to help solve some of these issues. I strongly subscribe to the adage of teaching people how to fish rather than giving them fish.
What I truly want to see is a stronger more balanced conversation between continents around the world. Selfishly, I want to see a stronger Africa and a world where our community controls our own narrative. Ultimately, the footprint I want to leave is this – someone who did all within his power to help people come out of poverty and create wealth within African nations.
What's surprised you so far about your personal journey?
I knew I was ambitious, but I didn't realise how crazy I was. Knowing what I know now regarding the pandemic and lockdown, had a friend told me that they were going to quit their job I would have probably advised them against it.
What's surprised me is how far I'm willing to go to see a vision come to fruition. I mean, for instance, going into entrepreneurship as an immigrant. I moved to this country in 2011 to work in the financial services industry. No safety net, no home. I couldn't go back to my parent's house in Ghana, I was determined not to. I now appreciate just how tenacious I can be and wholly devoted to the pursuit of success.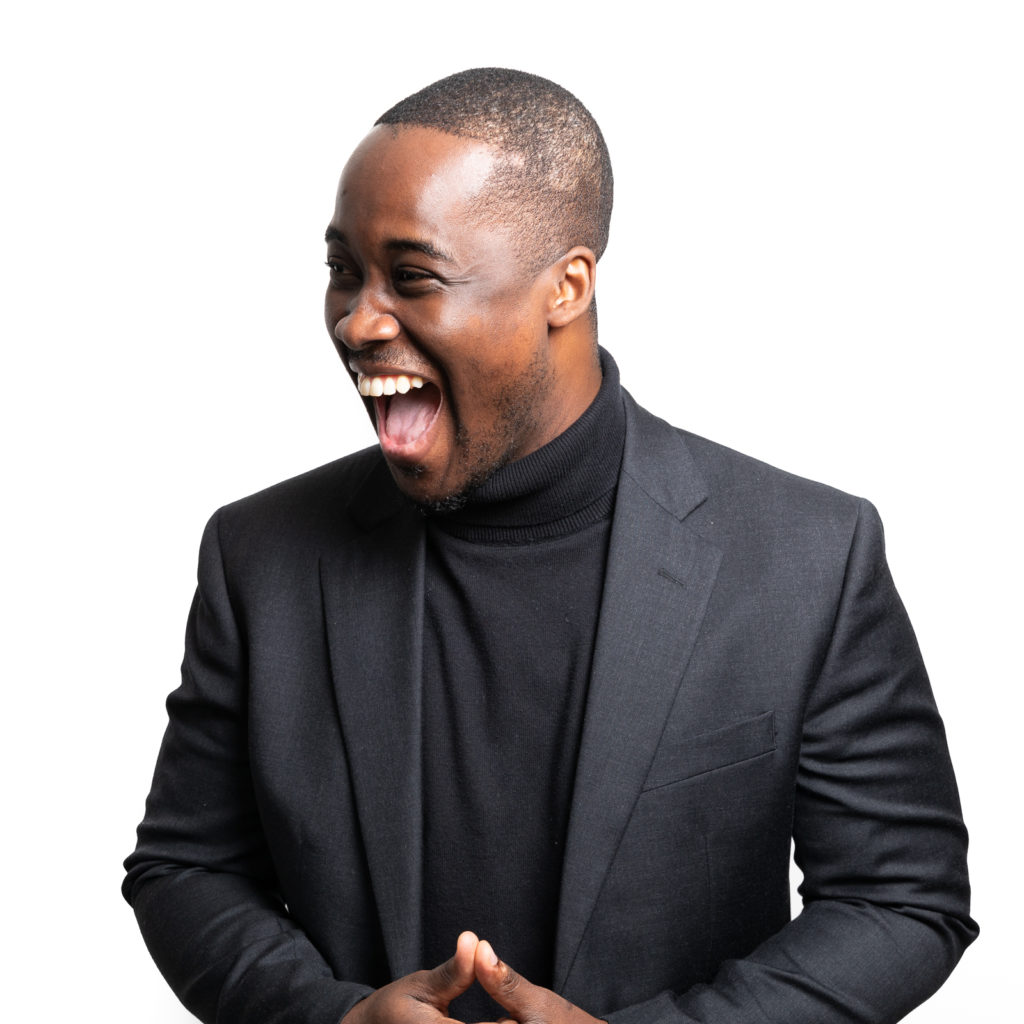 What are some of the ways you've made an impact thus far?
One thing that makes me really proud is when I'm able to guide others in the their careers and lives more broadly. I've mentored over 100 people in 20 countries around the world. I love speaking life into other peoples visions. If ever I wanted to measure my impact in one way, that's how I would measure it.
What have you found most personally challenging?
Challenging conventional wisdom in terms of what I should be doing and how I should be doing it. I'm young and highly ambitious but I also listen to the wisdom of my mentors who anchor me. Balancing the guidance of elders looking for new ways to do things is always tricky. But I seem to thrive in this tension.
Delayed gratification is another thing I've found challenging. I've poured quite a bit of money into business and investments. I want to see lives impacted before I start thinking about my own personal interests or any other vanity metric.
What does success look like to you?
Personally, it's about what I believe God wants me to be doing at any given time and how I measure against that mandate.
What can we look forward to from you?
What's next? That's anyone's guess. I guess one can expect an expansion of Cornerstone and a natural move into statesmanship perhaps. If I was a gambling man, that is what I'd bet on.