The lives of black men in the UK have long been adversely affected by negative public perceptions. We are often turned away from jobs because we are not the "right fit", while on the streets, we are regularly treated by police as dangerous suspects.
In a 2011 study, Media Representations & Impact on the Lives of Black Men and Boys, conducted by The Opportunity Agenda, negative mass media portrayals were strongly linked with lower life expectations among black men. These portrayals, constantly reinforced in print media, on television, the internet, fiction shows, print advertising and video games, shape public views of and attitudes toward men of colour.
Black male achievement is seldom celebrated in the UK mainstream media. Rather than waiting for things to change, we want to use our own framework to do this. It's consistent with our desire at The Common Sense Network to 'discover stories from across the political spectrum, local stories, stories that hold power to account, that uncover wrongdoing, that empower the forgotten and the unheard.'
In a wide range of ways, the overall presentation of black males in the media is distorted, exaggerating some dimensions while omitting others. The truth is there are many black men working hard to do a lot with a little, changing the world and playing on their own court. In this series, we want to introduce you to 10.
Strangers describe me a…
Quiet
Close friends describe me as…
Diligent
Only I know that I am…
A kid, bursting at the seams.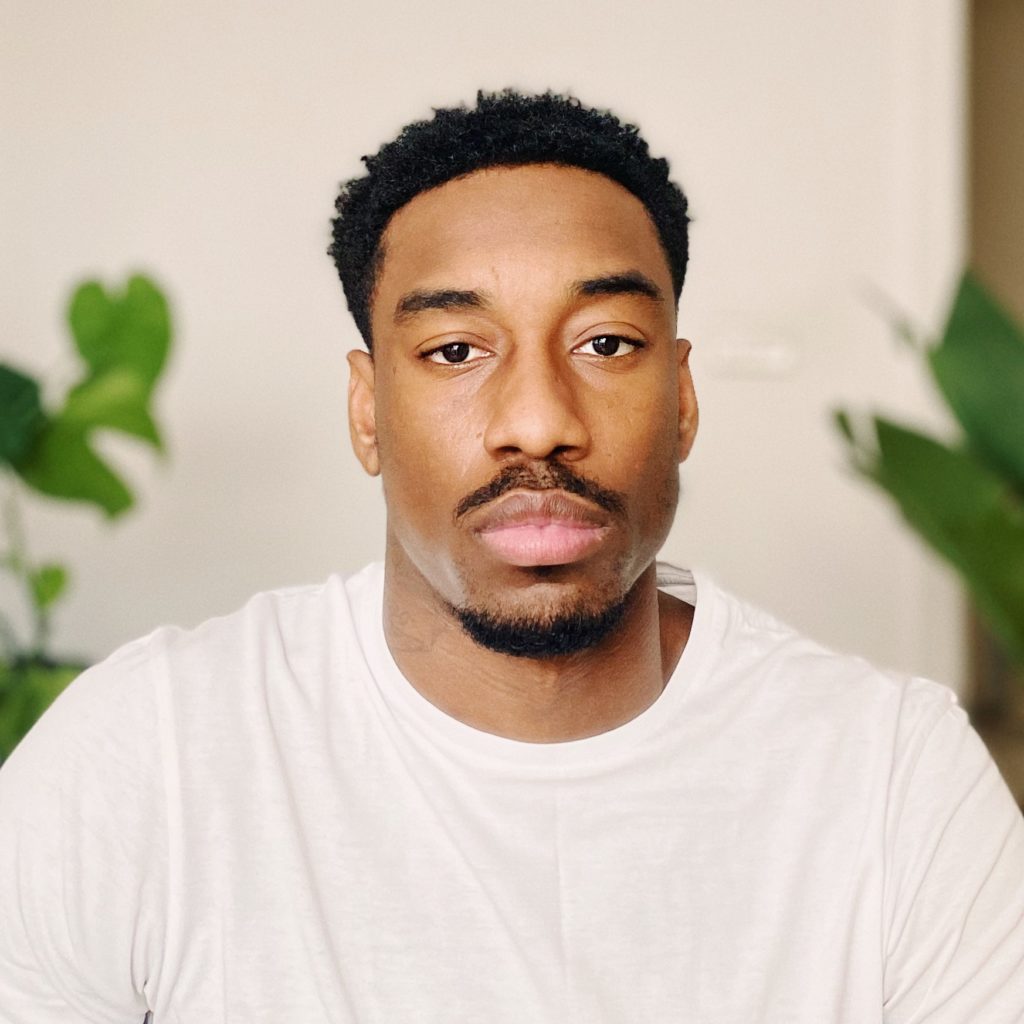 How did this all begin?
My entrepreneurial journey began at a young age. I was somewhere around the age of 12 when I first started making online transactions, namely building a stockpile of virtual furniture of an instant messaging platform called 'Habbo Hotel' and subsequently selling that stockpile on eBay for 'real' money. Without minimising the difficulty of making money on the internet at that time, it became a playground for me—a place to learn about creating and exchanging value.
My career has been split down two paths—one as a designer and the other as an entrepreneur/tinkerer. I couldn't count the number of ventures I've started over the last ten years. Some successful, most failed.
It's very to difficult for me to capture my journey in any linear format. I've never separated my work from my personal life. I think all life's engagements should cross germinate. I take learnings from everywhere, and they inform my work, so If I'm to talk about my journey in any real sense I'll have to talk about a lot of things that may seem unrelated: places I've lived, women I've met, etc.
How have things been since you started?
In my journey as an entrepreneur, I'd guess that I've received as much support as one would after they've proved themselves. I never really asked for support or permission, so I haven't paid much attention to how much I received. It's just a way of life for me. It's just the way I choose to engage with the world.
Challenges? Absolutely. The uncertainty of entrepreneurship is by far the worst thing about it, and the annoying thing is it's your choice, so it feels like you can't complain about not being sure if you can pay the rent next month.
I wouldn't trade it though. It's a good way to live and work for me.
What do you hope to achieve with this project?
With Kwanda I'd like to
1) Find myself doing work that fills me with purpose, energy and excitement
2) Create home environments for Black individuals.
The types of environments where the thought of racism is implausible; all obstacles are far removed, and they feel comfortable enough to work in service to the world. I hope to achieve that second point on a global scale. I'd like for Kwanda to play a huge role in Africa's impending growth.
What's surprised you so far about your personal Journey?
How much of it is up to me and simultaneously not up to me.
What are some of the ways you've made an impact thus far?
With Kwanda, I can list out some undertakings:
We helped BYP network raise and distribute over £25,000 in grants to black key-workers who were unable to work or having to work despite the risks.
We delivered food supplies to 181 homes across Ghana, Nigeria, Togo and Benin.
We successfully launched a group therapy course which has held 12 sessions so far and served seven beneficiaries.
We provided five students with a scholarship on a UX/UI design course with an impressive course to entry-level job success rate.
What have you found most personally challenging about leading on this project?
Hmm. Many things. With Kwanda, we're doing something entirely new in the non-profit space, and it brings with it challenges that I'm not able to plan for. Being transparent is challenging. I have to make all my u-turns in the open, and I'm still not sure what transparency looks like as we scale up our operation globally.
Most recently, a significant challenge has been one of not letting the pressure of making good on the Kwanda promise take over my headspace. I look at reports from other charities, and it's clear we're doing 10x the work with a fraction of the resources they have, but I'm still in survival mode.
What does success look like to you?
Pride in self and the work I'm doing.
How can people get involved?
You can join our village by making a monthly contribution. This contribution powers the organisations, projects etc. Once you join, you're a villager, and it's up to you how involved you are in realising the Kwanda vision. You can offer up your time; you can contribute ideas to discussions, you can build something for the village. It's up to you.
What can we look forward to from you?
In the nearer future, you can look forward to Kwanda pouring out into the physical world. Buildings and spaces that speak to the vision of Kwanda. I'm most excited about physical space because I think when people enter an area – which we've designed purposefully – they'll understand what we're creating. More importantly, they'll exist in it. After they leave, they'll felt like they've left home, and they'll want to return