Black women are often overlooked in mainstream media for their achievements. The mainstream women's movement has historically lacked real inclusion in celebrating black women.
Rather than waiting for mainstream media to play catch-up, we want to use our platform to celebrate the diversity and excellence of black women.
So, keeping in line with our desire to "discover stories from across the political spectrum, local stories, stories that hold power to account, that uncover wrongdoing, that empower the forgotten and the unheard", the Common Sense Network presents you with 1 of the 5 phenomenal black women who are excelling in their various industries.
Let me introduce you to Eneni Bambara-Abban. Eneni is a Robotics Engineer, STEM Communicator, also, she is the founder of The Techover Foundation, an international NGO, whose ethos focuses on encouraging, supporting, and educating people from underrepresented communities into Tech. She is also the founder of AnimeandChill, a worldwide International Anime and Gaming community, it is a space serving an inclusive community that brings people together to network irrespective of race, gender, and sexual orientation.
In 2021 she was awarded the Rising Star award in Tech by WeAreTech Women and was offered a fully funded membership to be a part of the prestigious BCS, Chartered Institute for IT, she has been identified by The Institute of Engineering and Technology as an engineer that is making who has made a tremendous impact on the world.
Tell us about yourself and your business.
Hi, my name is Eneni Bambara-Abban; I am a Nigerian-British-born Robotics engineer. My main expertise is in Engineering and technology. Over the years, I have changed that. I call myself a steminist now – this comes from the acronym S.T.E.M which stands for Science, Technology, Engineering and Maths because I believe that many of the projects I end up doing are between industries, so it is not just set to robotics anymore. I like all the different projects I do and all the different sectors they are in, with diversity and inclusion being the glue that holds them together. I am also very passionate about D&I.
Why do you think diversity and inclusion is so important in the workplace?
It is important from so many standpoints, If we are talking from a technical perspective, you have things like algorithmic bias. Many of our AI and machine learning programs are designed by a particular demographic, especially in more prominent corporations; typically, the white cis male is in the room when the algorithms are being developed.
In Algorithm design, when your collecting the data that goes into the algorithm, you have to be very aware of who is collecting that data and making an algorithm out of that. If only one person is collecting the data when the algorithm is being created, it will only favour one type of person.
For example, if you create an algorithm meant to identify a cat on a camera, but you only process pictures of black cats because of the bias of the people operating the algorithm. At the end of the process if you point the camera at an orange cat or a pink cat, the algorithm will not recognise it as a cat.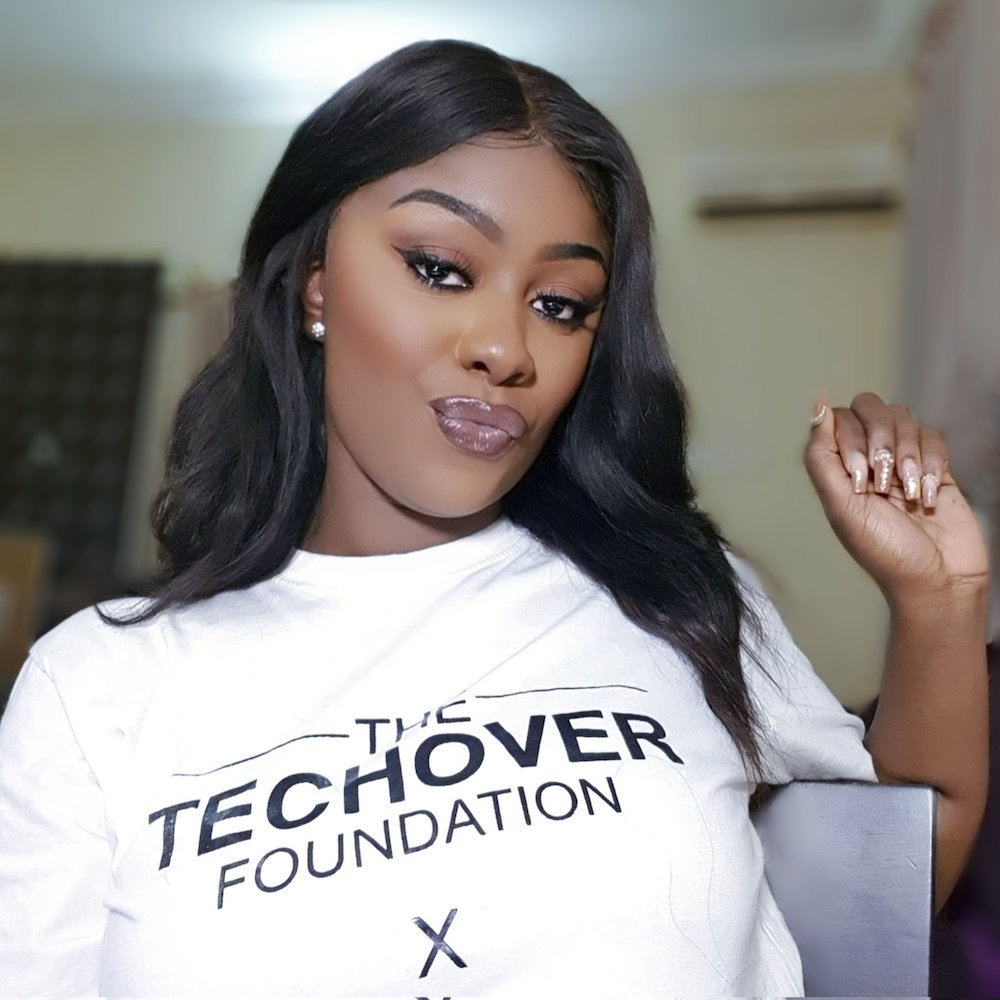 You would find this same bias in corporations; white cis males are typically attracted to white women. So suppose an algorithm is created for a beauty app or filter meant to detect how beautiful you are. In that case, if the people in the room are not attracted to black women when the algorithm is collecting its data, it isn't going to detect black women. You can think about the ramifications of that when a child or a young black girl was to try to use that app, but she is unable to because it doesn't detect her as beautiful.
This is a minimal example, but this spans wide to anything from getting loans. AI powers many loan apps with algorithmic bias in them. This is why, from a technical standpoint, diversity & inclusion is very important because if black women are not at the forefront of this as it is being designed, we will be left out, which will have severe ramifications for us as a people. From an ethical perspective, why wouldn't you think about everybody you hire? Why would you limit it to one demographic? Ethically we need to ensure that every company is inclusive and their workplace is diverse.
Are there any practical ways you have been able to help women?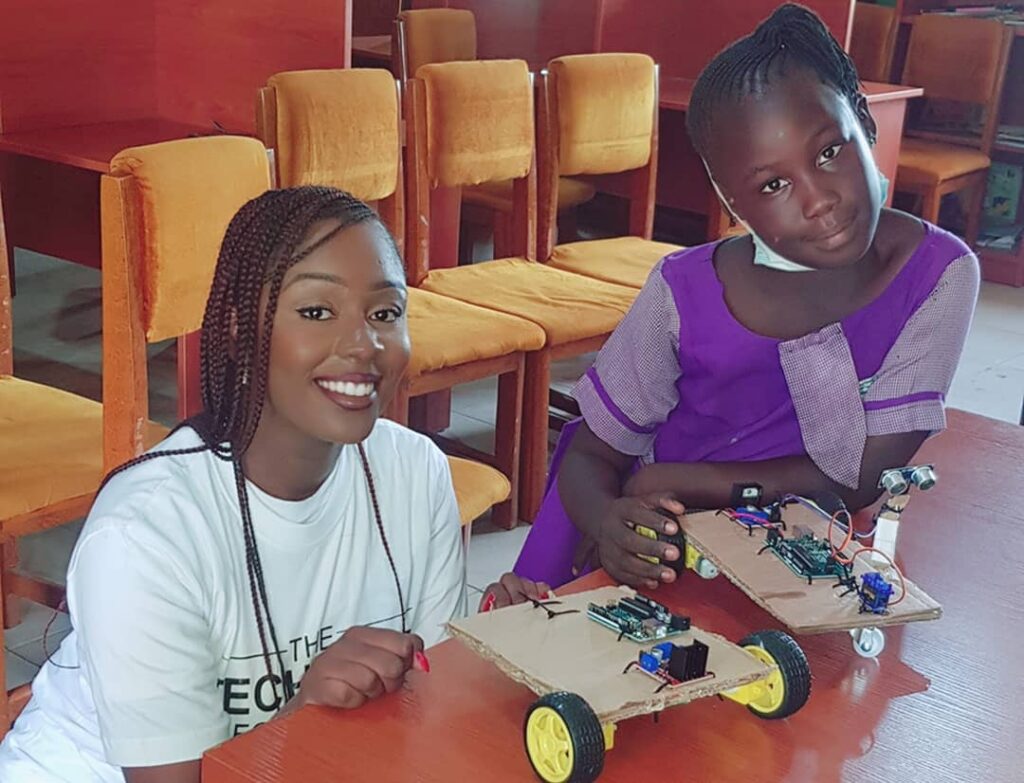 The stats show that many girls study engineering and technology-based subjects but don't make it to the workplace, or if they do, they are in the workplace for less than a year. There aren't enough women in STEM, not because they lack passion. The problem is when they get to a stage in their career, someone or something makes them feel like they cannot be in that industry, so they leave. The stats show that women now make up 16.5% of engineers in the UK; in 2010, women made up about 10%. It has gone up but not by a lot.
I created the page so that girls who have felt the same way I have could reach out to me. Social media is a great platform to reach those girls and have them open up to me even if they don't know me. I believe that through my social media platforms, I have created a safe space where I could show the duplexity and the different faces of what it means to be a black woman in STEM to encourage others, hopefully.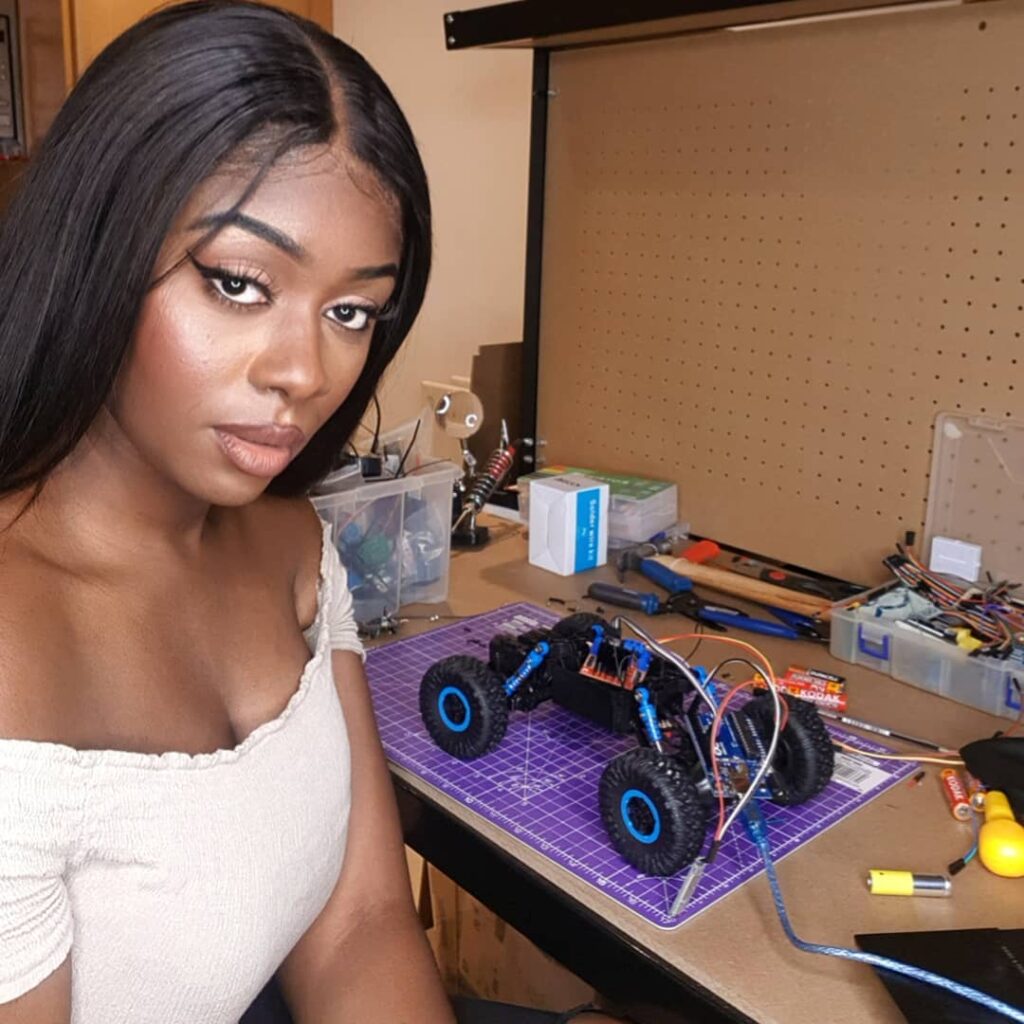 Social media has allowed me to reach a global audience and provided opportunities for friends to encourage girls to go to universities, facilitate workshops and do interviews. I don't do this to be a role model; I don't think the way I go about things is always the best. However, I do these things to represent those who have encountered difficulties to see that they would be okay and that they can also pursue their career in Engineering, this is how I believe I represent women and girls.
Can you tell us a bit more about your business in Tech and your Foundation in Nigeria?
I work as a freelancer in Tech; you can say that I am a creative technologist, which means people outsource projects to me to build for them. I had a business where I was doing the same thing. However, I didn't know the first thing about running a business. I felt like once people saw a black woman, they didn't want to support her.
In 2020 I tried to start a business, but running a robotics business requires a lot of physical interactions, so I closed the company and decided to start again as a freelancer, as it allowed me to work anywhere. During the lockdown, I decided to work in Nigeria, and a company hired me to work as a creative technologist for the movies and dramas they were producing. Aside from my job for that company, I also wanted to teach and set up workshops.
This is where my foundation started – I pitched the idea to a company called Arduino, one of the world's biggest robotics companies. They loved my idea to teach girls in rural Nigeria about the power of Tech and were willing to send me anything I needed to get things started. Planning workshops in those areas was intense because it wasn't just about education; there was a safety aspect to it with everyone involved – myself and my teams and the girls taking part in the workshops. So, we had to be secretive in the planning and organisation.
In those moments, I realised that Tech is a way to change lives that can get these girls out of their current situation. This triggered something in me and gave me a real sense that this is something that I am meant to be doing not just in the UK and Europe, but I need to be on the ground in these rural areas speaking to girls and setting up these workshops.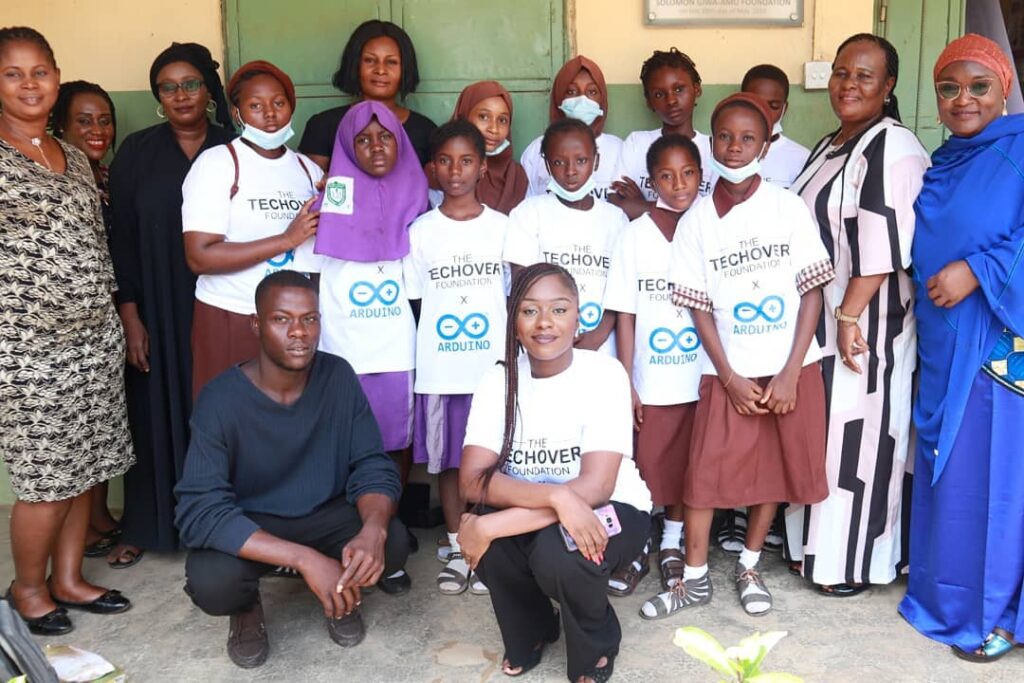 What can we expect from you and The Tech Over in the future?
At The TechOver Foundation, we are working with a charity in the Philippines. We are trying to go to the rural areas to find girls from underserved communities who have been forced into prostitution. It is a different kind of struggle, they are not dealing with Boko Haram like the girls in Nigeria, but these girls are dealing with human trafficking and prostitution from an early age. We want to give them the technical skills they could use to change their lives. This project is very dear to my heart and will be happening in the future.
I also have an anime and gaming company called AnimeandChill. Through the company, we do diverse and inclusive events across the UK for all lovers of anime and gaming, we have a lot of events coming up this year, keeping me very busy.
Lastly, I have a film coming out hopefully in 2025 that I am doing in collaboration with Channel 4 called STEM. It is about a Scientist, a Technologist, an Engineer and a Mathematician, you can think of it as Sex in the City meets Hidden Figures, so we will have the technical girls being badass in Engineering from Hidden Figures but also have The Sex In The City drama and love stories intertwined I hope the film will encourage other black women to pursue their dreams regardless of their circumstances.
To find out more about Eneni, click the links below!