by Tanya Mwamuka
Tuesday 15th started as a normal day for me. I woke up early anticipating my looming exam at 9 am. The exam went well, and my first thought was to jump on WhatsApp to share the news to my aunty. I messaged her "Hi tete exam yafamba mushe" translating loosely to "Hi aunty the exam went well"- No reply. A day went by and nothing. Strange I thought she usually replies within the hour. The same was for my two cousins who I contacted. It seemed like my family was on radio silence.
A few days prior, my dad had told me there was a bit of unrest in Zimbabwe due to protesting. President Mnangagwa had announced a monumental change in fuel price on Sunday giving a rise of 150%. This makes cost of gasoline and diesel the most expensive in the world (GlobalPetrolPrices.com). Citizens would be expected pay up to $13 and of course the Zimbabwean people were not happy. People had taken to the streets of Harare and Bulawayo chanting and burning tires in the street. Whilst this was worrying nothing could have prepared me for the events to come.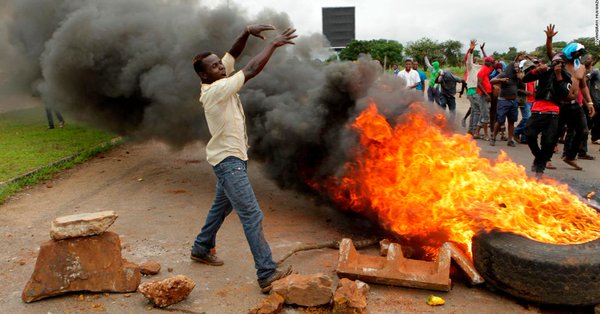 The Consequences of the Fuel Price Strike
It was only upon checking social media I knew something was very wrong. Scattered images, videos and tweets told concerning news: "The Zimbabwe government had ordered a shutdown of internet access". Police and Army troops were deployed to quell the unrest using tactics of force and brutality, against many innocent bystanders and the partial internet block was the perfect way for ZANU-PF to try and hide their use of intimidation. Starting between 14th and 15th of January, the whole country was on radio silence with few managing to evade the block on social media by using VPN's.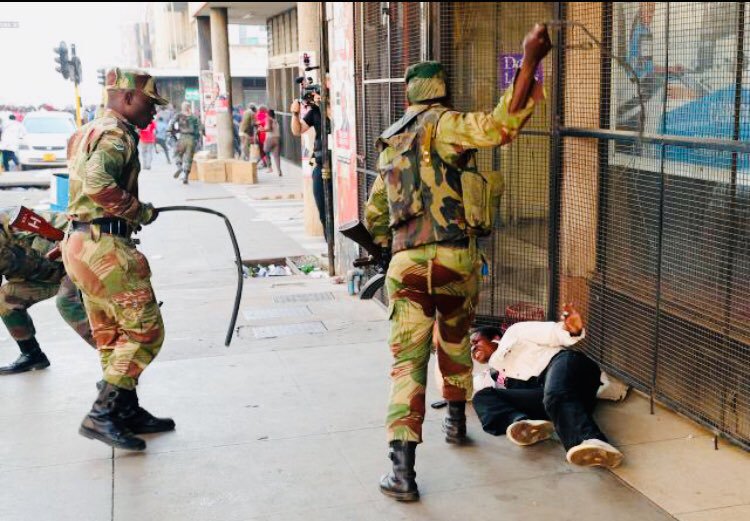 President Emmerson who is currently on an international trip, bidding for investment, has been called to return home to resolve the issue. Intermittent return of connection was seen on Wednesday 16th January in what seemed to be the end of all the chaos. But it has now been revealed this was solely for the purpose of wiring money to the chartered plane company, Mnangagwa was using for the next leg of his Journey to Belarus.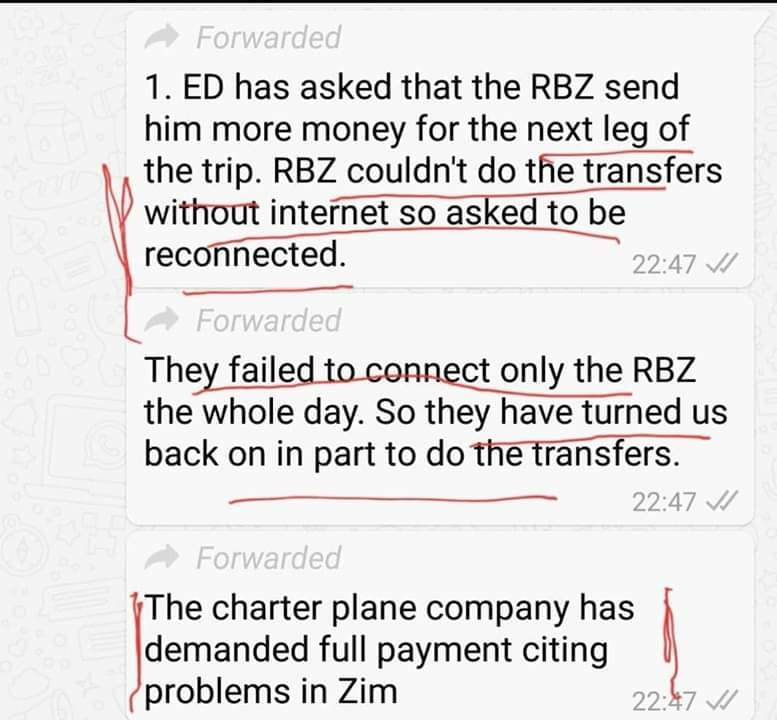 By the evening of Thursday 17th January, a complete internet shutdown was put in place; this time affecting emails and hindering the use VPN'S. Econet, the country's biggest provider, sent an apologetic text message on Friday:
'Zimbabwe Association of Doctors for Human Rights' stated that they treated at least 68 cases of gunshot wounds and 100 plus other cases of assaults with sharp objects, booted feet, batons, etc. It is estimated that between 3-8 people were killed.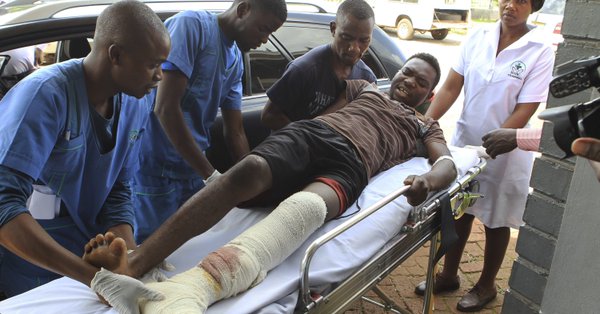 Zimbabwe's History of State Sponsored Violence
Since its independence in 1980, Zimbabwe has experienced low intensity conflict, marked with few but significant escalations in state sponsored violence. The Zimbabwe African National Union – Patriotic Front (ZANU-PF) formally lead by Robert Mugabe, has been renowned for its use of ruthless tactics to gain monopoly of state control. Notable moments of protest and violence include the Gukurahundi between 1983-87. Approximately 20,000 Zimbabweans of the Ndebele ethnic group were killed and tortured as a measure of settling unrest in Matebeleland. More recently outbreak in violence was seen amidst the elections which put Mnangagwa in power. After the "soft coup" in 2017 (commended by its lack of violence) saw the peaceful removal of Mugabe from the presidency, hopes for Zimbabwe's recovery, were quickly overshadowed by the blood split after the election held 8 months later. Protests took to the street – declaring that elections were rigged and were met with violence from deployed military personnel. It was reported three people were killed as soldiers fired live ammunition, tear gas, and water cannons.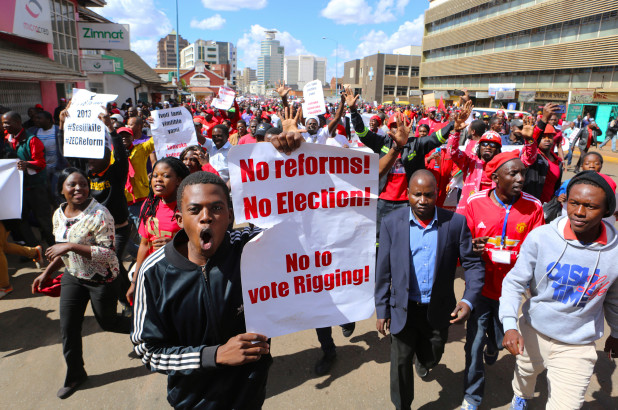 What's Next?
Econest are said to be submitting a High Court application – against the directive to terminate social media accessibility. The Zimbabwe chapter of Media Institute of Southern Africa (Misa) also announced it would be approaching courts to unblock social media. Currently, human rights activist Evan Mawarire, has been arrested for treason and could be sentenced 20 years after calling for a stay in protest on Thursday or by the government's claim of "inciting civil unrest". With so many empty promises given to Zimbabweans, it's hard to imagine court appeals by the mobile company will hold much power in a system riddled with corruption. After 2017's removal of Mugabe, Zimbabweans imagined a future of economic growth and change but the recent blood shed seen in the past year highlights that Zimbabwe is most certainly not open for business.
Tanya is currently studying Biomedical Sciences at the University of Manchester and hopes to pursue a career in public and global health. She is a lover of fashion, travelling and has a keen interest in racial- social issues. She enjoys learning languages, being fluent in two and is currently adding Spanish  to her resume.