by Oli Dixon
In May 2000, a report published by the Nuffield Foundation condemned Brits for their 'deplorable monolingualism', whilst also claiming that our approach to language learning would require a major overhaul if we were to change this.
Just eighteen years later and, for want of a better expression, we're just as shit at languages as we've always been. Well, to be brutally honest, we might actually be a bit worse now. For in spite of the British Council's not-so-rousing call-to-arms that we should all make learning a new language our New Year's Resolution, entries to Modern Foreign Languages degree courses have dropped 15% in the last decade alone and there are now approximately 100,000 fewer GCSEs taken in languages than in 2005.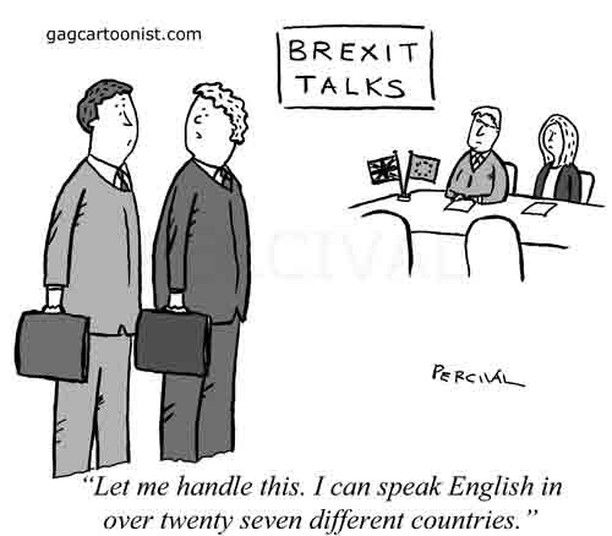 But with the seemingly inevitable withdrawal from the Single Market threatening us with having to go out and fend for ourselves in the big wide world, the discussions surrounding our ongoing linguistic incompetence have been cast under a far more serious light. Why are we so bad at languages? And is our complete lack of language competency actually going to become a real cause for concern? Given that you're reading an article written by a current languages student, you're probably thinking that you've got yourself in for your daily dose of 'Brexit bashing' and 'snowflake doom and gloom'. Fortunately for all, I'm going to try and take a more nuanced stance than that. You know what? I reckon we might just be okay.
Warning: the following video is a very uncomfortable watch.
What happens when Brits go abroad! Joey Barton's fine French accent after his time at Marseille ???

Tony Adams, you're next! pic.twitter.com/xWgOZAQGZ3

— Soccer AM (@SoccerAM) April 12, 2017
As I sat on the tram a few days ago heading into the Eastern German kindergarten where I'm working until August, I noticed the woman to my right cracking into a German grammar textbook on a freezing Monday morning. Talk about a grim way to kick off your week, right? But that's not the point. In actual fact, instances like this are not all too uncommon in Germany at the moment. Because between 2011 and 2017­­, the country received more than 1.5 million first-time asylum requests, with a recent survey of refugees of the country suggesting that around 85% would like to stay indefinitely (thelocal.de). Translation = that's a lot of people who need to learn German if they want to integrate well into their local societies.
Keeping this example in mind, I would argue that, fundamentally speaking, it is necessity that is the true mother of invention when it comes to learning languages. Because no matter how much we love to complain that we 'just don't get them', being British doesn't just make you inherently bad at learning languages – you can kid yourself all you want, but you weren't destined to bottle your GCSE French listening at birth. Here's a quick hypothetical scenario to add a bit of context: if WW3 were to break out and somehow force you to rebuild your life in Brazil, necessity would require you to improve your Portuguese, and I'm almost convinced you would do that, no matter how terrible you claimed to be at languages.
Now the last thing I want to do is to oversimplify what is, in reality, quite a complex subject – it's crucial to realise that our national language shortcomings can't just be pinned down to one single factor, and so we can't just expect a single solution. There's no doubt that, at least in relative terms, we fund languages less than many of our European neighbours, but no matter how much government money we blindly pump into backing language classes across the country starting from nursery, you can't just 'buy' a generation of young Brits akin to the young Germans who learn English as avid fans of Game of Thrones, Stranger Things, and Sherlock. Correct me if I'm wrong, but I'm pretty sure none of us have ever felt left out of a conversation at school for not being up-to-date on the latest episode of a German TV series. Let's be honest, the closest most of us have been to German language exposure in our social lives was when people started adding subtitles to the Hitler rant scene from 'Der Untergang'.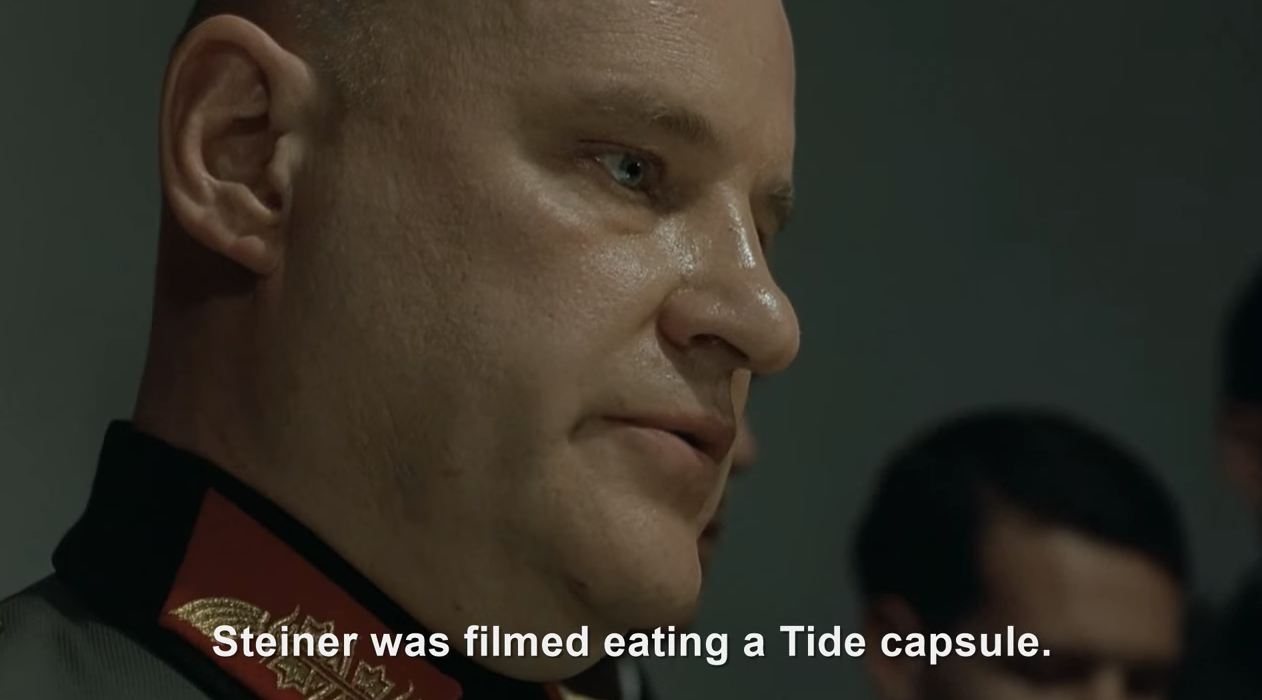 So how does this all tie into language-learning Brits post-Brexit?
You see, while I don't want to give the impression of enabling the annoying culture of defeatism that certainly contributes to our problem, we should equally recognise that there are valid reasons for our predicament. For in spite of the rise of Mandarin and it being better to sell in your customer's language, English shows no signs of losing its place as the language of international relations and business. We may severely understate the benefits of language on a personal level (it's really fun eavesdropping on people when they don't think you can understand them), but the fact of the matter is that there haven't been any burning economic/political motives for having lots of Brits capable of speaking lots of other languages for a very long time.
However, with ambiguous agreements looming and plenty of new deals to be made, it's very foreseeable that we will need more and more British linguists. Concerns that polyglots are required imminently are very real and will have to go unanswered right now, but fears that we're facing longer-term difficulties because of our linguistic incompetence are a step too far.
We might not be too great at languages right now – and the gestation period for a new generation of internationally mobile linguists is certainly not overnight – but with a well thought-out, well-funded, and multi-faceted approach that attempts to engage all levels of society, Britain could without doubt turn its 'deplorable monolingualism' around. One thing is clear though: this sort of dramatic change of fate will not just come about spontaneously; it will only happen if it is driven by real necessity. Though too much complacent self-righteousness is dangerous and insular, for the time being, it has to be said that our inbuilt mastery of the English language remains the ace up our sleeve at post-Brexit negotiation tables across the globe.
Let us know what your experiences with language learning are? Did you think your language lessons were notably worse than other lessons? What about the future? What do you think the best language would be to learn right now for British schoolchildren?
Oli is currently volunteering in a kindergarten in Eastern Germany as part of the third year of his Modern Languages degree at the University of Cambridge. In his free time, Oli is a keen sportsman – and especially loves football – but a lifetime of supporting England and Derby County has instilled within him a cautious pessimism. His wider interests are varied, spanning all the way from Music to Philosophy and Technology.