Labour would win 470 seats to just 129 for the Tories and 26 for the SNP.
The Labour Party is on track to win a 140-seat majority at the next election, with Keir Starmer set to be Prime Minister a new poll shows.
The poll, carried out for campaign group Best For Britain, suggests that were a general election to be held tomorrow, Labour would win 470 seats to just 129 for the Tories and 26 for the SNP.
The MRP analysis is the first to take into account new boundary changes at the next general election and shows that Labour would win 35% of the vote while the Conservatives would win 23%, according to the poll conducted by Focaldata.
The research carried out for Best for Britain also found that 206 of 632 seats in Britain are marginal, with Labour either in first or second place in 197 of these narrowly held constituencies.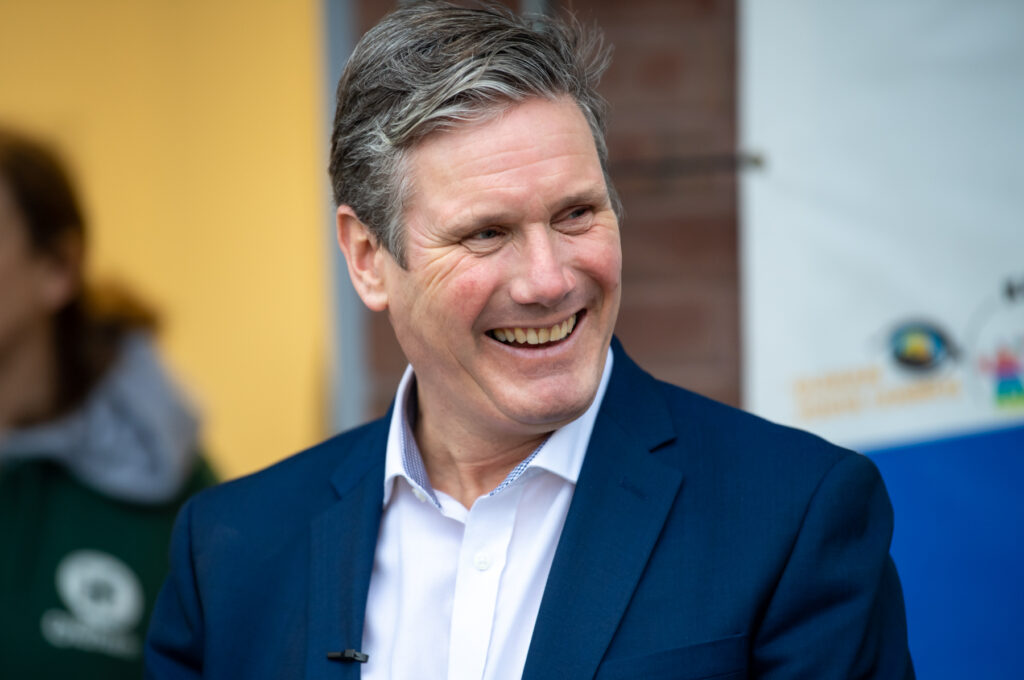 However, polling experts urged caution and warned that there could still be a hung parliament if right-wing party Reform UK stands aside in Tory marginal seats and if a large group of undecided voters opt for the Tories.
Naomi Smith, the CEO of Best for Britain, told a press conference in London: "Our analysis of that data is that actually Labour could more plausibly be looking at 370 seats, and even that might be at the high end that we're predicting, with the Conservatives on 232.
"Neither of those scenarios has to happen independently of one another. They can both happen at the same time. And if they do, if a lot of those undecided voters break back to the Conservatives and we see Reform UK pulling candidates, then we're back in hung Parliament territory."
Naomi Smith also said that while Labour's lead "looks healthy", their margins are "falling everywhere" and their lead is smaller than their last poll conducted in Autumn 2022.
She also said that Rishi Sunak had won back some voters disaffected by Liz Truss and Kwasi Kwarteng's disastrous mini-budget.
But even in a worst-case scenario for Labour, it would still be the biggest party in a hung parliament, according to the analysis.
The survey asked 10,140 people in Great Britain between April 20 and May 9 which party they would vote for if a general election were held tomorrow.