20 year old Kylie Jenner, the youngest of the Kardashian/Jenner clan, has revealed that she gave birth to a baby girl on 1 February.
Whilst this may have been the first public announcement, fans of the influencer had been hinting at a pregnancy with her boyfriend, rapper Travis Scott, for months.
Kylie went from being known for showing off her body and outfits on Instagram to being seen only in baggy outfits to not being seen at all, choosing to only take selfies in angles that never quite showed her stomach.
Some fans even went as far as to speculate that a pact had been made between the sisters, seeing as three of them were pregnant at the same time. Kim Kardashian was having her third child via surrogate, Khloe later announced that she was pregnant and now with Kylie confirming the birth of her daughter it has led some to believe that there may have been some truth to the rumour after all.
As Kylie made her announcement on Instagram, she also released a video documenting her pregnancy. It received mixed responses, but for the most part it seemed to have people shedding tears of joy as they were invited to share in Kylie's experience.
There are, of course  many people who don't agree with the reality star's choice to hide her pregnancy from the world. Others applauded her decision, recognising that it as a wise choice that others in her position may not have thought to make.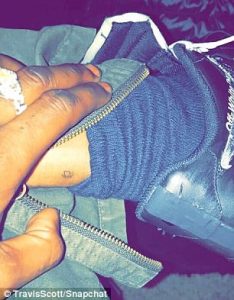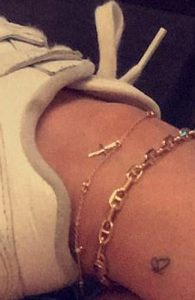 As Kylie and Travis are yet to reveal the name of their child, the fans are back to speculating. The idea that most seem to share is that the baby may be named 'Butterfly' due to the pairs matching tattoos and the fact that they noticed a butterfly necklace and butterfly decorations in the video.
The video, 'To Our Daughter', can be watched here: