On Friday afternoon, an 18 year old man was stabbed to death in Wandsworth, South London. Less than 20 minutes later, in Plumstead, South East London, a 19 year old man was shot dead. Subsequently, on Saturday morning, 3 men were victims of knife crime, two in Clapham and the other in Brixton. The police have made over 15 arrests following these attacks.
On the following Sunday (16th June), US President Donald Trump called out Mayor of London Sadiq Khan in a tweet, stating that Khan is a "national disgrace" who is "destroying the City of London". Many, including former Labour Leader, Ed Miliband  have called these comments out as being racist (which isn't Trump's first time, and most likely will not be his last).
According to BBC Home Affairs Correspondent, Dominic Casciani: "These deaths take the total number of homicides in London in 2019 to 56. Official data shows that this time last year there had been 82 deaths – and 2018 was ultimately the worst year on record in the city for a decade".
However, taking a look at Trump's home city of New York, New York Police Department (NYPD) statistics show its murder rate was twice as high per capita. In addition to this, the world is not ignorant to America's prolific issue with police officers relentlessly killing unarmed black men, thus rendering Trump's self-righteous and offensive comments towards Sadiq Khan indisputably hypocritical. 
Surprisingly, whilst Tory rivals Sajid David, Michael Gove and Dominic Raab slammed the President for his comments, foreign secretary and Tory leadership hopeful, Jeremy Hunt supported them – despite them being deeply offensive – stating that he agreed "150%", according to The Mirror.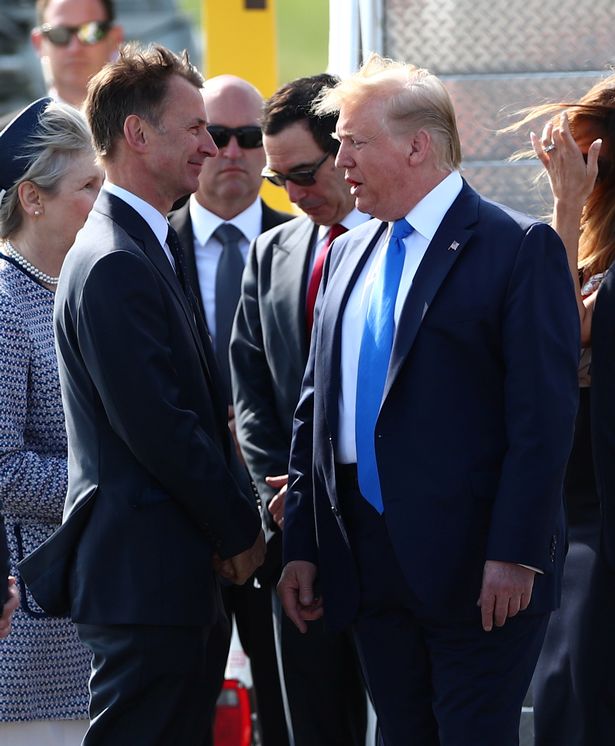 Ironically, "the Tories slashing more than 20,000 police officers from Britain's streets since 2010".
It is embarrassing to see how far Trump has missed the mark. He has used the deaths of these young men to belittle the Mayor of London, who rightly chose not to respond to Trump's remarks, rather than expressing sadness or remorse for the disturbing rise in knife crimes. In addition, the disharmony between the Tory leadership rivals in regards to Sadiq Khan's leadership makes is worrying. What could the state of the UK become if the possible Prime Minster and the Mayor of London are in disagreement?