Violence against women in Australia continues to shock nation as homeless woman is murdered in Melbourne. 
The murder of a homeless woman in Melbourne has raised questions over women's safety in Australia. 
25-year-old Courtney Herron had experienced both mental health and drug abuse problems. Detective Inspector Andrew Stamper stated that "she died as a result of a horrendous bashing – that's the only way to describe it." Her body was found by dog walkers on the morning of the 25thMay in Royal Park, in the suburban Parksville district.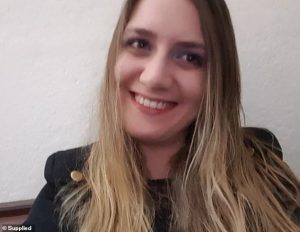 Courtney Herron (Source: Daily Mail) 
Henry Richard Hammond has faced court on Monday 27thMay charged with her murder. The 27-year-old man is homeless and has a past history of mental illness. 
Herron is the twentieth woman to have been murdered in Australia this so far this year, with young women frequently becoming targets of unfounded violence.Women in Melbourne seem to be particularly vulnerable, Herron being the fourth woman to be murdered in a public place in the city in the past 12 months. 
Shockingly, comedian Eurydice Dixon was raped and murdered in the same park last year, at just 22 years old. For many, Herron's death signifies a wider problem of violence towards women in Australia. In a 2017 UN report, Dubravka Šimonović  wrote that "violence towards women is disturbingly common and continues to have a significant negative impact on women".The increasing statistics of violence against women in Australia calls into question whether the 'developed' world is as close to gender equality as we are led to believe.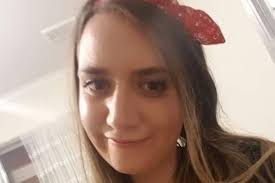 Courtney Herron (Source: ABC)
The brutal nature of Herron's death has sparked fear in women in Melbourne who feel there is nothing they can do to feel safe. Jenna Price, of Counting Dead Women Australia, told SBS News in this video that "Courtney Herron's case is one many parts of the same picture of violence against women". 
Courtney Herron is the 20th woman to be murdered in Australia this year and it's only May. https://t.co/uDi6cPFA89 pic.twitter.com/YcPx3EOMDR

— SBS News (@SBSNews) May 27, 2019
The Australian Minister for Women Marise Payne told ABC radio that "We have been only too tragically reminded in the last couple of days, again in Melbourne with the appalling murder of Courtney Herron, that the safety of women is something that must concern us all." It is clear that further serious action needs to take place in Australia to put an end to continuing violent crime. 
Despite the terrible infliction of violence of this case, one positive can be drawn in the police handling of the homicide, which has been praised for criticising men's attitudes towards women rather than shaming the victim. 
Victoria police assistant commissioner Luke Cornelius addressed media stating "Certainly there have been instances in our recent past where women have been attacked and they have been attacked by men. The key point is this is about men's behaviour, it's not about women's behaviour." 
Luke Cornelius (Source: SBS News)
It is refreshing for the police response to avoid blaming women for outfit choices, behaviours or lifestyles as has been common in previous rape cases. Cornelius went on to say "Women, and men, are absolutely entitled [to] and should feel safe to go about their normal day-to-day activities." 
As a homeless woman, Courtney Herron found herself extremely vulnerable to violence. The unimaginable pain she must have suffered in the moments before her death were undeserved and inexcusable. A vigil will be held in her honour on Friday at Royal Park.