In August 2018, a young 15-year-old girl was standing outside the Swedish parliament holding up a sign stating "Skolstrejk för klimatet," which translates to School Strike for Climate. All of this was to pressure the Swedish government to meet its carbon emissions target, which it wasn't doing at the time. That 15-year-old girl standing outside of parliament was Greta Thunberg.    
Since this gesture, Greta has become heavily involved in the climate conversation by receiving many nominations for the Nobel Peace Prize, applause from political figures and being named Time Magazine's Person of the Year in 2019. Undoubtedly, she has been an inspiration for many and a prominent figurehead for the climate movement.
With COP26 coming to an end, there was optimism for the summit to be a turning point in the climate conversation. Yet, it wasn't met with such hopes by the young girl.
She branded the summit as a "failure," a "PR exercise", and more "blah, blah, blah," with her saying that "the real work continues outside these halls." But as much as global leaders have been doing too much blah blah blah when it comes to the climate, is she also part of the blah blah blah?   
She may have inspired a new generation of activists and change-makers, but Greta Thunberg has become part of the noise she hoped to tackle when she first entered the climate ring.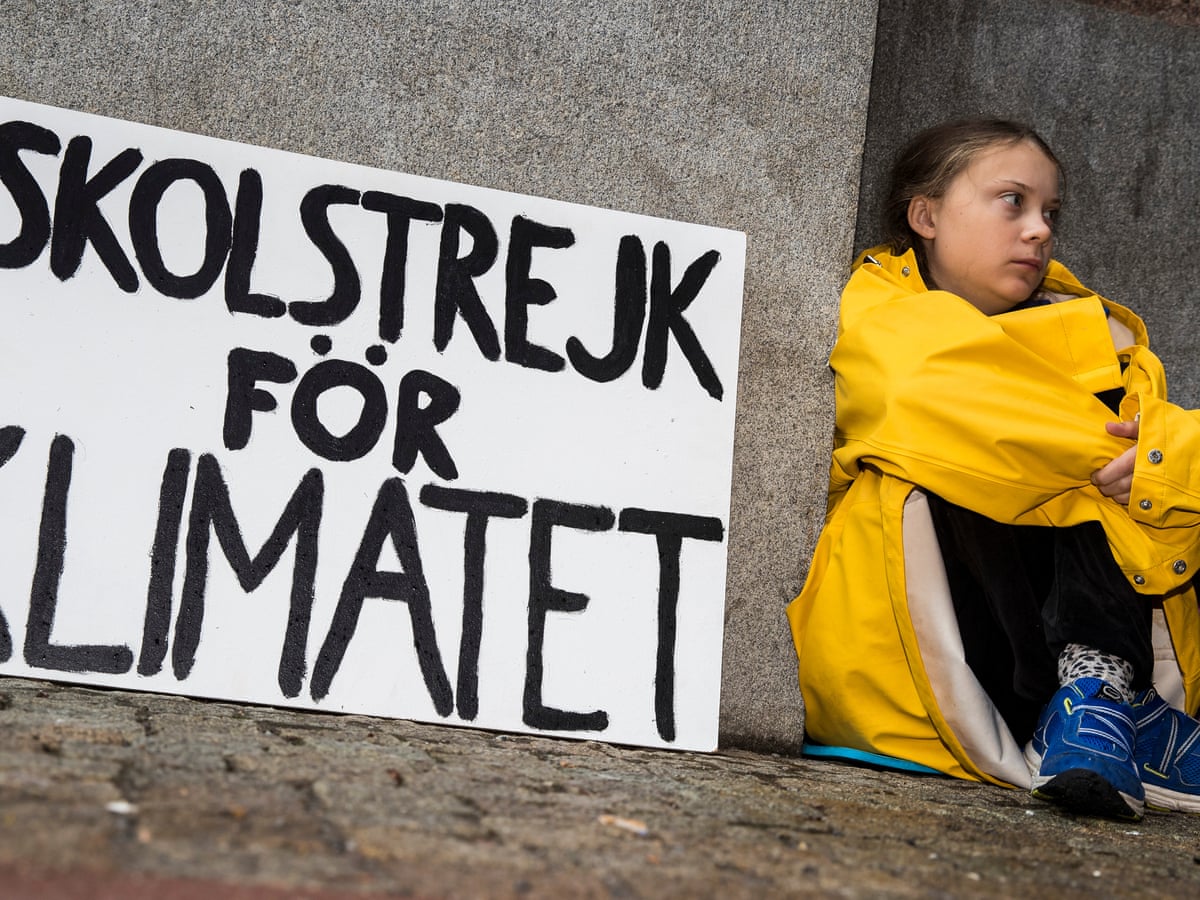 Greta's intangible plans
When it comes to Greta's vision for the planet, she has four key ideas.
Christy Somos outlined these ideas in her CTV News article named "Greta Thunberg's four simple steps to combat climate change."
Her ideas of flying less or not at all, eating less meat or going vegan and voting for candidates that put climate change at the front of their campaigns sound good on paper.
Yet, when it comes down to the realities of the world and how likely these changes will be made, her plans become intangible, utopian and not that easy to implement.
Greta has made it very clear that she no longer uses air travel because it produces the most emissions compared to other types of travel. She famously attended a climate conference in the United States by boat to illustrate her desire not to impact the earth through travel. Nonetheless, as much as she may have the spare time to travel on a boat across the Atlantic Ocean, the everyday person doesn't have that kind of time on their hands. Trying to fly less or not at all sounds realistic, but when you look at how our world is so interconnected and requires people to travel the world, the idea starts to lose its appeal. An easy fix to use less air travel would be to invest more into train links, especially for the United States, finding ways to make air travel less environmentally taxing or even to host global events online. But these suggestions haven't come out of Greta's mouth as she expects people not to fly at all, even if it is unrealistic.
Eating less meat is another of Greta's lofty proposals for all of us to save the planet. Meat consumption has radically declined in the past decade, with the United Kingdom seeing a 17% decrease in this kind of consumption. But, despite such reduction, what holds people back is the price of going meatless. Edwin Bark, CEO of Plant & Bean, found that 65% of consumers don't eat plant-based meats due to cost, meaning it is not that easy as it sounds to go meatless for those with financial constraints. More investment is needed in this area so that people can make such a change, but, once again, Greta is quiet about how this can be done. It is as if she magically expects people to change their habits, even if it means harming their wallets.
Lastly, the loftiest of Greta's proposals is to vote for candidates who put climate change at the front of their campaigns. People can start to pressure government officials to take climate change seriously through the ballot box, and that we are seeing this over the last few years. But for their votes to actually count, there needs to be a change in the voting system. The first past the post system has allowed a two-party system to dominate the politics of the United Kingdom and other robust democracies worldwide that impose a similar system. That has meant parties that support taking action against climate change have been frozen out of parliament and unable to make such a change. Therefore, there has to be a change towards a proportional representation system so that voices for the protection of the climate can be heard over those that are damaging the environment.
However, where is Greta mentioning such an idea.
Blah blah blah to action
As much as they sound genuine and achievable, Greta's proposals start to become intangible and utopian the more you dig deeper. Greta has been put on a pedestal because of the energy she brings to this climate conversation and how outspoken she has been. Yet, if people stopped worshipping the young Swede and spent more time thinking about what she is actually saying and what she plans for the environment, you start to see that she isn't that remarkable.
We need someone who has practical steps to address climate change and actions everyone can make, and at the moment, Greta isn't that person. All levels of society must become involved in this issue, from big business to the everyday person. 
Greta is the one isolating these levels of society rather than bringing them together with her climate 'doomerism'. The climate conversation has become noise, and that Greta Thunberg is adding to the noise with her blah blah blah.