by Umar Zeeshan Bhatti
An article written by Aymann Ismail suggested that a generous and compassionate activity that the Ahmadiyya Muslim Youth Association has been doing for years, (namely to spend New Year's Day cleaning up the community) was a PR stunt. A remarkably bizarre and ill-judged comment that Ismail published in Slate, which is an online magazine based in the United States.
For decades, in fact, since the foundation of the Ahmadiyya Muslim Community, they've been following the true peaceful teachings of Islam and going out to help people. It is only relatively recently that there has been a greater need to highlight the work that is done as a community because it is felt there was a dire need for it.
To give a bit of a background to highlight that this is not a one-off event that we did, rather it was a small glimpse of what the association been doing for decades, I think Mr Ayman would find it helpful to note that the Ahmadiyya Muslim Youth Association is the oldest and largest Muslim Youth group in the UK. Whether it's street cleaning, feeding the homeless, visiting the elderly and sick, donating blood or collecting money for British charities, the youth association has been leading the way for a number of years in the UK. Only a fraction of the activities actually gets covered by the press. They are not inspired by the need for a PR stunt, rather they are only inspired by the principles set out in the Holy Qur'an (the book used as a primary text of guidance) and the actions of the Holy Prophet Muhammed (peace be upon him).
When Ahmadiyya Muslims finally do get some coverage, I wonder why it all of a sudden becomes a problem. Any good news, however little should be celebrated within the communities particularly because of the bad press Islam constantly gets. Right? Good news, regardless of faith or identity, should have uplifted the spirits of the British people and serve as a reminder to the people, good people are still out there.
I myself am based in Croydon and so I, being a member of the Ahmadiyya Muslim Youth Association, helped my local community over there. However, this initiative, was nationwide. Over 1000 Youth members scattered around the UK, as young as 7 years-old, took part. I wore my yellow vest, with a bin bag in my left hand and a rubbish stick picker in my right and collected huge amounts. It was an enjoyable day out with my fellow brothers.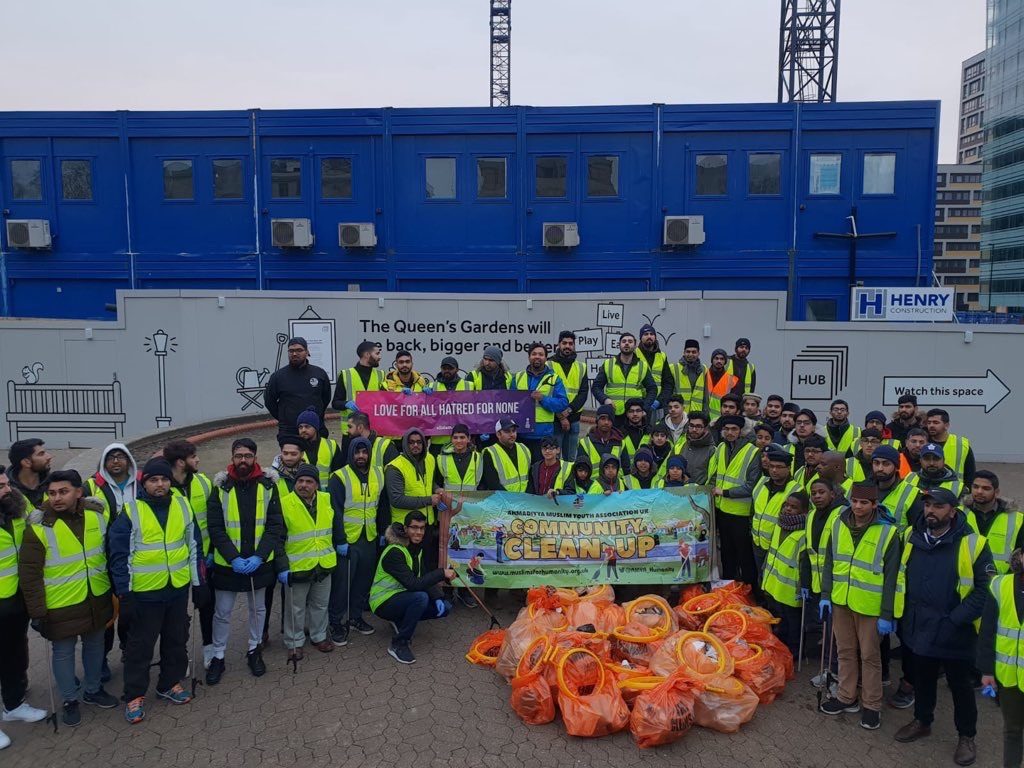 Mr Aymann appreciates the work AMYA has done. He also states he understands why AMYA does strive for media coverage – in order to counter the negative stereotypes that exist. However, he also explains his own point of view, which he says is that "Muslims like me shouldn't have to overcompensate for lunatics by putting Islam on display for all to see".
I appreciate his point of view, but I totally disagree with the idea that we should sit back and let negative perception about Islam become the overriding view within the public domain. Though the terror attacks and the foul acts of certain Muslims is not my fault or the fault of millions of peaceful Muslims, I do however believe that whatever negativity the media has picked up on, has created a false perception about Islam for a very long time. This has done damage to society and has created tensions within communities. Given that the faith and belief is constantly misrepresented, I just simply cannot sit back and continue as though the problem will just go away.
This is why it is important we showcase what the positive stories are. We don't do the positive things in order to show the media, rather we want the media to show a glimpse of the positive things that we generally do, regardless of a camera or no camera. These two approaches are totally different.
Aymann seems to suggest that people who do public good are only doing it for the cameras. That is fundamentally not true. In the case of the Association, we only ever see or know about less than 10% of the work. In between feeding the homeless pretty much every weekend, visiting care homes, planting trees, helping neighbours and donating blood, no-one has time to organise PR stunts. To suggest that thousands of young Muslims are doing this for a PR stunt is unequivocally wrong.
Aymann himself directed his readers that there is disproportionate negative media coverage. Muslim terrorists receive 357% more media coverage than those by non-Muslims, Mr Ayman says. So, by showcasing, the faith and its good aspects, surely the Ahmadiyya Muslim Youth Association are doing a service to the community because it inevitably brings communities closer and brings to light what we all have in common.

Muslims have been doing good within British society for decades and it has gone unreported. But given all the tensions we see, surely it is wise to also follow the Islamic injunction to sometimes showcase and openly do the good that we generally do on a weekly basis.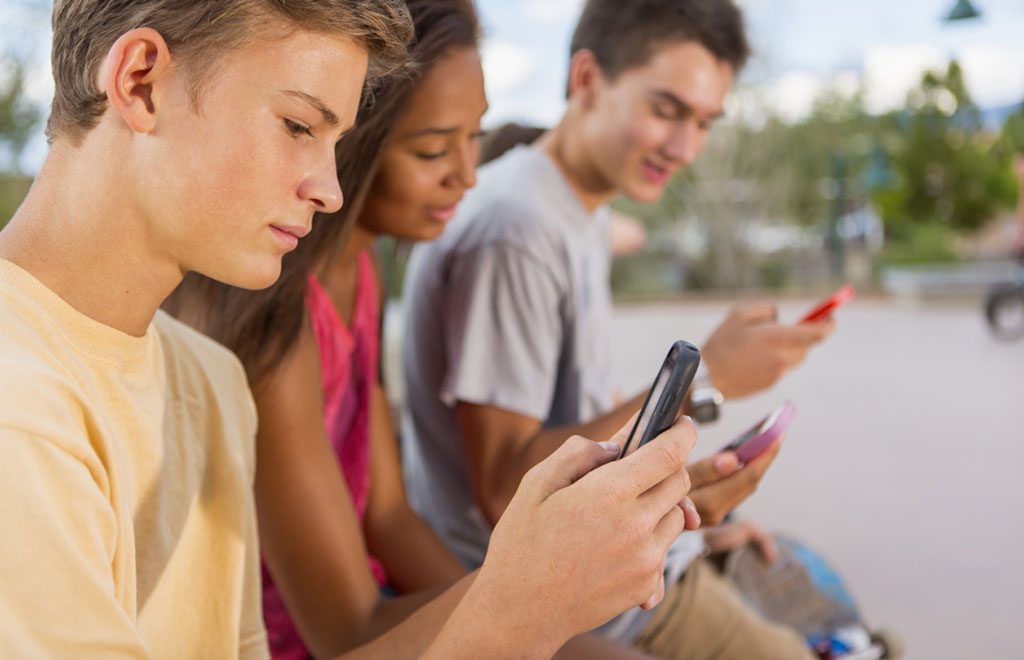 We live in a digitalised age. We are constantly on our phones or laptops, tweeting or posting the next big thing. Sometimes, social media is used as a way of showing off people's charitable acts. In fact, one could say it has somewhat become a norm.
However, we should not be quick to judge anyone or paint everyone with the same brush. Only the person acting, knows what their true intentions are. We should ask ourselves what the reasons are for our own actions. Is it to fulfil show the beautiful image of our faith? Or is it to seek appraisal for the work and gain more followers? There are those who use social media in the hope to inspire others to do some good.
Umar Zeshan Bhatti is currently studying Law and is interested in Human Rights. He is trying to challenge the negative perception of Muslims in the media and he is a member of the Ahmadiyya Muslim Youth Association. Follow him on Twitter @UmarZBhatti97