The last few weeks have seen an uproar of protests after the murder of George Floyd. While discussions of structural and systemic racism finally become more valid and mainstream, and long-standing inequalities are highlighted, the spotlight has again turned to the sports industry. With the Premier league restarting with Black Lives Matter emblazoned on shirts, how does this measure up to the atmosphere in sport?
Unhelpful Stereotypes
It's no secret that former black players are not in high positions of coaching, management, team ownership when they retire. The rhetoric that surrounds black players, being unintelligent, lazy, lacking in technique and are only athletic is a damaging one that reinforces negative stereotypes.
The conscious and unconscious bias is a real barrier to progression. Language informs our thinking. In the media and general society, black men have been historically stereotyped as a physical specimen, brutes, aggressive and ignorant.

This is further perpetuated by sports pundits like Craig Ramage who said "When I look at certain players, their body language, their stance, the way they act, you just feel, … he needs pulling down a peg or two. So I'd probably say that about all the young black lads…".
Watford's Abdoulaye Doucoure hit back that the myth of black players lack technique "Sometimes they say black people don't have the technique or elements like that. It's not true….I'm not only physical. I'm not just running. I can do a lot of things".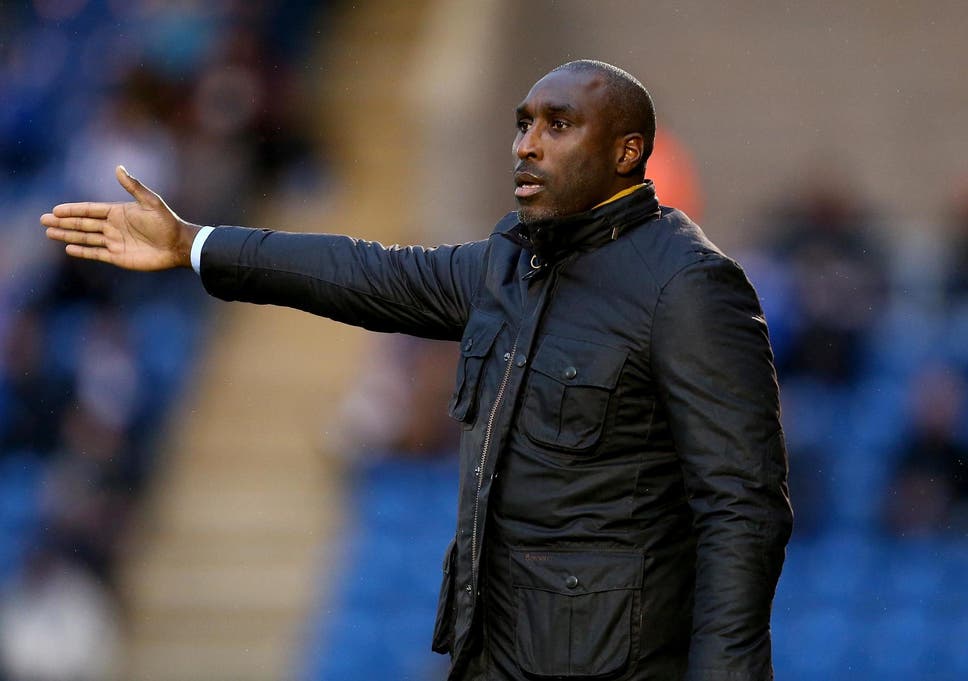 The Stats
On national committees boards such as the FA, UK Sports, British Cycling you'll be lucky to find one black or ethnic person. Despite many fields such as football and athletics producing several black British heroes, the numbers in leadership are discouraging.
Nigel Walker, head of the English Institute of Sports noted that 40% of the England rugby team that played in the recent World Cup are from a BAME background. But looking at coaches and the council that runs the Rugby Football Union, there isn't a BAME face to be seen.
At the start of the 2019/2020 season, there are only six ethnic minority coaches across the 92 clubs in the football leagues. More black and ethnic employment at crucial positions will allow positive influence in how major organisations and clubs are run.
Even in basketball, where the NBA is 74% African or African-American, the situation remains the same. In recent years Michael Jordan, the iconic basketball player and owner is NBA team Charlotte Hornets, is one of a very few examples of black players who are owners and coaches in high profile teams across sports. Whilst he never had a stint at coaching Jordan certainly did build an empire as a player in order to amass enough wealth to have majority ownership. His predecessor of the franchise was Robert Johnson. He was the first majority-black owner in the NBA in 2004-2005.

In the last two years, there has seen a 50% increase in racist incidence in top-flight football in this country. Liverpool Legend John Barnes stated, "Up and down the country every single week at football matches you have black football players being racially abused". Racism in football has always been an issue, but this evident lack of diversity at coach, board and director level has created increasingly hostile environments for ethnic players.
Lack of opportunity
Raheem Sterling has been very outspoken over the past few years about the unfair treatment the media gives black or ethnic players. In full support of the protest even amidst the lockdown protocols, Sterling stated that "the only disease right now is the racism we are fighting".

He rightly pointed out that Steven Gerrard and Frank Lampard have landed top jobs at Chelsea and Glasgow Rangers after retiring whilst Sol Campbell and Ashley Cole needed to start from the bottom. Despite all possessing the highest coach badges and playing for England at the highest level, the big opportunities are not given to the latter.

Roughly one-quarter of all British football is black yet in 2017-2018 there were only 3 black managers across the leagues in England, such as Chris Hughton who was in charge of Brighton and Hove Albion.
There are currently no black referees in the top four leagues in this country. The FA had hoped in 2009 that 10% of its officials would come from a BAME background by 2016; this number was not reached.

Lack of representation throughout major sports means others that want to pursue this route are put off from the lack of support available to them. Without enough opportunity for black managers to show themselves and without the patience to correct their mistakes, it creates a disparity. White managers are allowed to repeatedly fail and given the benefit of the doubt with no prior experience. Steve Bruce, Sam Allardyce, Mark Hughes are part of 11 white managers who had four or more stints at managing different Premier League clubs and repeatedly failed.

With the amount of talented successful black players that have displayed a keen eye for football tactics and management why hasn't that translated to management? Football owners are not entrusting black coaches and managers with positions of leadership. For many, these opportunities will not exist. Numerous glorified black stars on our pitches belies the difficulty of rising up the ladder, and has always made players vulnerable to criticism when offering criticism, rather than getting support.

Rooney Rule

In 2003 the NFL introduced the affirmative action Rooney rule, due to the severe lack of diversity in head coaching positions. The rule states that when a position is available for the management or coaching, the applicants for an interview has to be African American or a woman.

Like the NBA the NFL has 70% of its players that are black. After the rule was implemented there have been 14 appointments of non-white head coaches across the seasons. However, as of 2020, the number of African American head coaches is 3, the same as before the rule came into effect. There seems to be some sort of regression.
In fact, at the start of the 2020 season, there were 5 head coach vacancies and only one was filled by a non-white coach. Controversially one of the head coaching positions was given to Joe Judge whos the previous position as a special team coordinator was below that of Eric Bieniemy.
Just like the general society, sports still has a long way to go in terms of diversity and representations in meaningful positions. Perhaps with the extent of these inequalities hitting people right between the eyes, the sorely needed steps to make a change in hiring processes and other mechanisms will follow suit. However with Rashford's success in forcing the government u-turn on free school meals, perhaps the most powerful force would be players setting aside differences to come together on the issue with one voice.