Common Sense Network members attended the inaugural conference to Defend Media Freedom in London this week, organised by Foreign Minister Jeremy Hunt. On Wednesday, one of the opening discussions shone a light on ownership and striking the balance between funding and control.
The panel discussion was chaired by Nishant Lalwani, Director of the Luminate Group within the Omidyar Network, a philanthropic investment firm which has recently given financial backing to a host of media outlets. This set the tone for a really engaging delve into the critical nature of journalistic funding, analysed by a stellar panel.
Sonny Swe, Founder of Frontier magazine in Myanmar, spoke in detail about supporting independence and freedom, drawing on his own imprisonment between 2004-13 while Co Founder of The Myanmar Times. Director of the independent funding foundation Stichting Demacratie en Media (SDM), Nienke Venema was keen to highlight that for critical and fact driven journalism to thrive "we need more investors".
The final panel member is something of a superstar in international journalism, so much that at one point Nienke Venema exclaimed how she felt privileged to be on the same panel as one of her heroes. As Chief Executive of Rappler in the Philippines, Maria Ressa has faced countless arrests and investigations over her criticism of the government. She has been labelled an 'icon' of media freedom and has now gained legal support from another conference attendee Amal Clooney.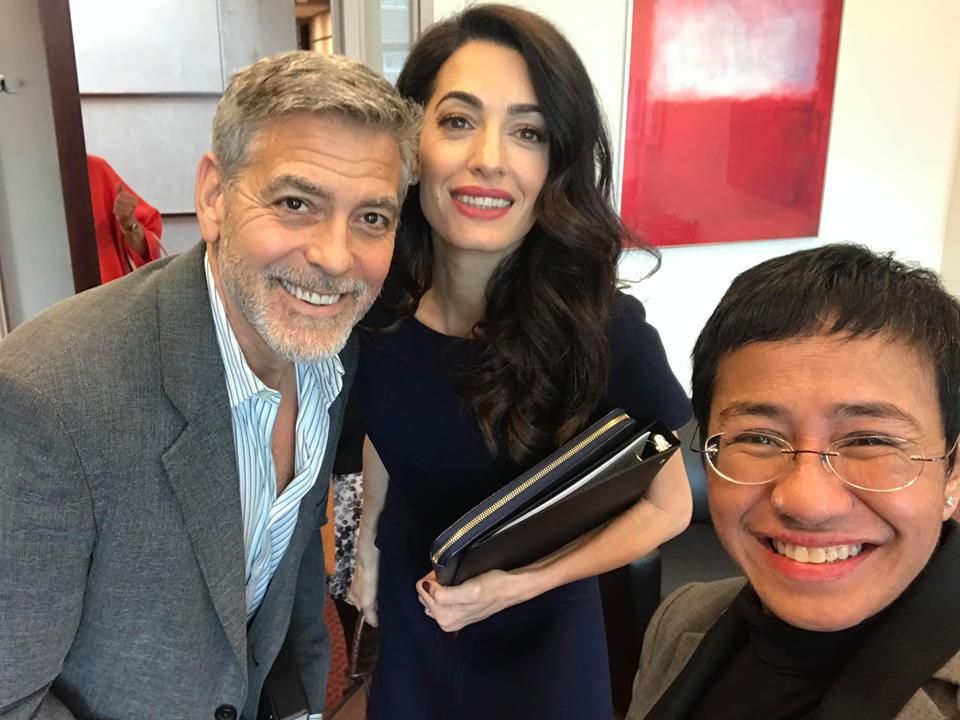 To kick off, all panellists agreed that Venema's claim that journalism needs more investment to continue and progress in the 21st century. It is not that simple however, and the conversation soon turned to the questions of whether economic control inevitably means editorial control? Venema herself was quick to point out how this can be problematic from an editorial point of view, saying:
"If you go in that direction, I won't be able to support you anymore because my board won't support you."

Nienke Venema, SDM Director
Coming across loud and clear was the message of how difficult it can be to toe the line between keeping investors happy, while exercising journalistic freedom. This responsibility ultimately lies in the integrity of the journalist and their respective publication, something Maria Ressa summed up perfectly in her closing remarks on this section.
"Journalists make critical calls that are bad for business, because that's our job."

Maria Ressa, CEO Rappler
Conversation then turned from investor control, to the regulation of media and exactly where this funding comes from. Foreign funding was a key point of contention, in ensuring we do not allow foreign forces to meddle in national jounalism. Sonny Swe explained in detail how the Chinese government pay for propaganda in Myanmar. Maria Ressa was once again called upon to speak here and did so by stating the ultimate solution is technology and collaboration, leaving 'PPC obsession' behind. She was especially passionate about working with and understanding the social media giant Facebook.
"No one can beat Facebook […] it's about working together […] I'm not demonising them."

Maria Ressa, CEO Rappler
It was two questions from the audience though, which provided some of the most intrigue. First from a Serbian reporter, who fundamentally disagreed with the title of the debate, explaining how 'ownership' has destroyed any media independence within various Eastern European states. The next question came from Ezra Levant of far-right Canadian political website Rebel News Media.
Levant was especially critical of the whole event, and made accusations that the whole conference could not stand for media freedom when it was supposedly funded by the Omidyar Group, for which Nishant Lalwani is a Director. He accused Ressa too of "being on the payroll", but taking aim at Lalwani, the quote of the day was that his boss was a "left wing Rupert Murdoch."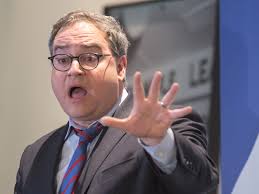 Lalwani was at least given an opportunity to close the discussion after this, keenly summing up into three take home points. Media ownership does not have to be malicious or feared, but economic control can sometimes mean sacrificing editorial control, and foreign investment is to be treated with caution. An informative and truly fascinating 90 minutes, with four excellent speakers, but dominated by the immense presence Maria Ressa, who provided some fitting food for thought to end with.
"Look at the [media] world with fresh eyes. While I really loved the old world, it's gone."

Maria Ressa, Rappler