Not many people would watch the news for 5 days straight, flicking beteen different channels, waiting for random counties in America to declare who won. But I did.
It sounds rather sad when you think about it. Not switching off the news unless sleeping and even listening to it through headphones while going for a walk. But, every second of sleep lost, was worth it when at 16:24pm BST on 7th December 2020, Joe Biden became the projected winner of the 2020 US Presidential Race and the 46th President of the United States of America. Here's my account of the days that led to that magnificent moment.
Day One
America has become the de-facto Leader of the World, so all eyes from Manchester to Melbourne were glued to every press conference, every tweet and every ballot that was counted. The world watched as Ohio and Florida produced sizable Trump majorities, while Ohio's Mahoning County flipped from Democrat to Republican and the safe Democrat county of Miami-Dade in Florida narrowed to a small Biden lead. Trump blasted Biden as a "Trojan horse for socialism". This worried many Cuban American and Latino voters who had seen their country struggle under leftist policies.
Throughout the night Trump seemed to be on an upwards trajectory, heading for a second term. Even Nigel Farage confidently tweeted stating a Trump victory.
Day Two
As Biden called for patience in the dead of night, Trump was preparing to declare victory , blaming voter fraud and insisting America should stop counting. By this point results were starting to worry the White House and worry it should. Trump was losing vital support. Wisconsin and Michigan were producing ever so small Trump leads, and the Biden camp were confident they would be victorious.
Elections produce the opportunity to change policy, change direction and change the face of its country. "Sleepy Joe" vs "The Worst President we've ever had" were in contention, and as Maine, Nebraska, Michigan, and Wisconsin declared, it seemed evermore that Joe Biden would win. The key to Trumps supporter base is his rustbelt and blue wall support, and without Pennsylvania, he truly had no way of getting to the White House again.
Days Three & Four
As the hours were following and the coffee flowing, the most exciting news came from Pennsylvania as it finally flipped to Biden. By this point of course, former New York City Mayor Rudi Giuliani had made an appearance to argue in favour of the vote fraud accusations.
Unlike the UK, the way some US States count their votes is very different from others. Usually the process takes 12-14 hours from polls closing to the last declaration. But Nevada became the Star of the States as it accepted ballot papers posted by serving Military members over a week after polls closed, counting absentee ballots last.
It was also at this point, the world became increasingly frustrated with the State of Nevada, as it was only releasing new voting figures once a day. The only good things to come out of this was the top-quality memes produced.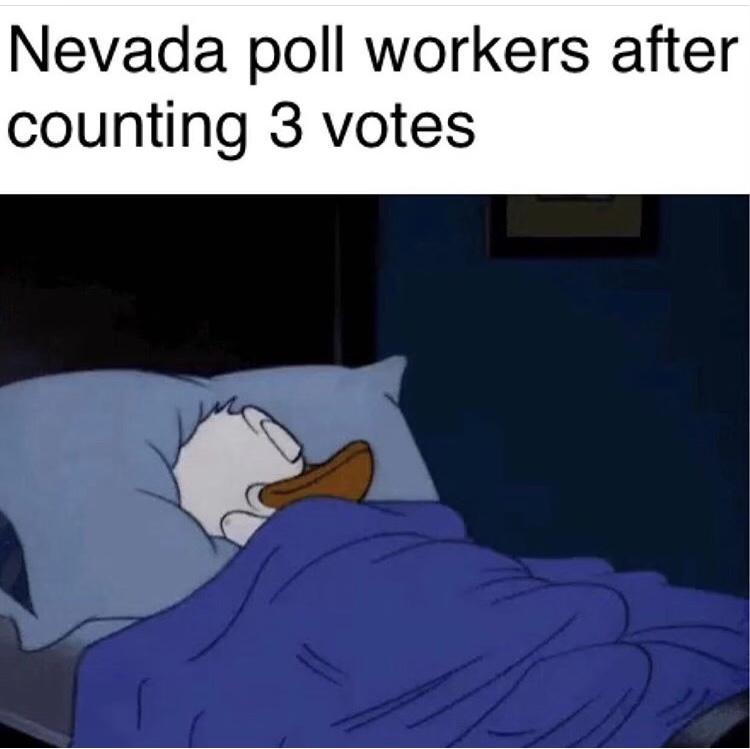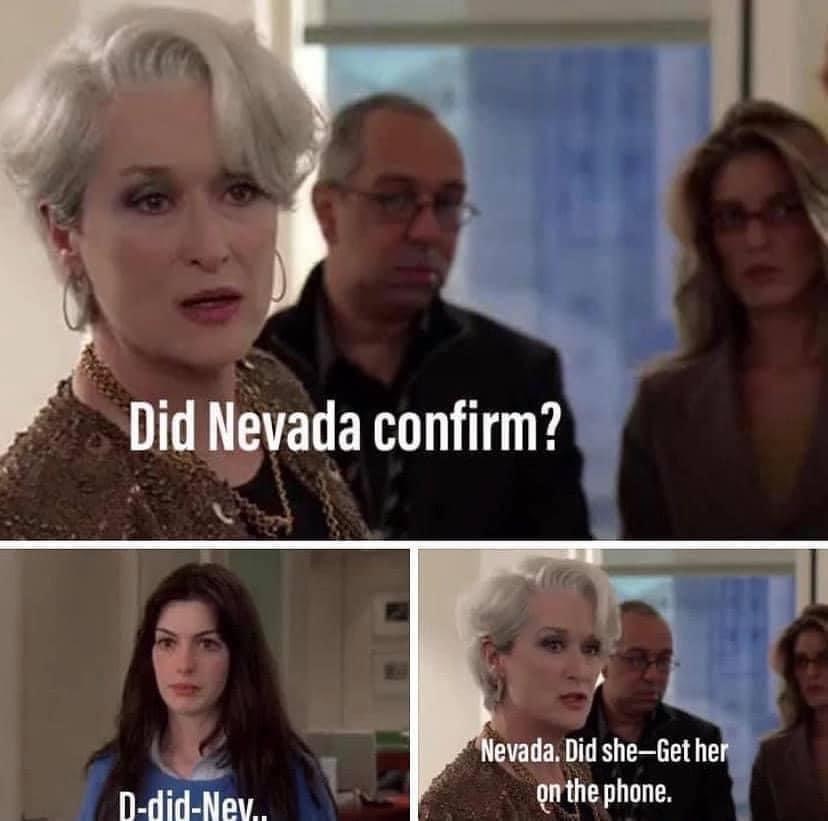 It was early into Day 4 that Joe Biden finally took control of Georgia. Although Biden leads Trump by more than 14,000 votes, a recount will be conducted by hand – a process likely to take time.
By this stage, the world was waiting for President-Elect Joe Biden.
Day Five & Beyond
Trump has relied greatly on the heavy turnout at rallies where he's laughed at the social distancing that took place over at Bidens rallies. But it's the ballot box that eventually counts.
History was made. Last week was a week that our children and our grandchildren will learn about. They'll learn how Kamala Harris became the first Female Vice-President and how Joe Biden staged a comeback and made it third time lucky in his run for the Presidency of the United States of America.
Biden explains that he returned to politics from retirement as a result of the current President's reaction to the White Nationalist Protest 'Unite the Right'. Trump gave a wet response telling his Proud Boys to "stand by and stand back" during the first 2020 US Presidential Debate. Trump's nationalistic tones fuelled more calls of racism.
I spoke with Sheen Adams, a 17-year-old salvationist from Cleveland, Ohio. One of the most vital states for Trump yet the deprived city is strongly Democratic. When I asked Sheen for his opinion on the Biden victory, he replied:
"I am extremely happy and proud Biden won, because Trump was not cutting it. He was a lying racist power-hungry man, and he did not care about the American People".
Sheen went on to say, "I was definitely on edge though, it's not that I didn't doubt Biden but with everything going on in America right now, I was just ready for the worse".
Confidently, he added how it "Goes to show God won't let his people suffer by the hands of evil for long".
Whilst I approached several supporters of President Trump, I was unable to get a response and I respect their right not to want to share. The passionate response from Sheen illustrates the harsh critics that the White House has, yet also confirms, the passionate strength the Black Lives Matter movement holds.
Every election becomes an election like no other. This one was about having four more years of an American First and Nationalist agenda, or a chance to return to the supposedly globally respected nation Biden originally helped lead (alongside president Obama).
These five days of constant caffeine top-ups will only prepare us for the next two years, until Republicans started lining up to announce their run for the White House in 2024. Only time will tell whether President Trump will attempt a comeback, or whether other prominent names such as former Trump UN Secretary Nikki Haley and Texas Senator Ted Cruz will head to the debating stages.
For now, lets catch up on sleep, emails and sit back and relax.