As the competition heads in to the Quarter-finals, two of the biggest names in women's tennis are nowhere to be seen. Johanna Konta meanwhile, has made the last 8 for the first time in her career.
With clay not being the favoured surface of many players, the French Open always has the potential to throw up a few surprises. Even the so-called 'king of clay' Rafael Nadal was famously dumped out of the tournament in 2009 to Robin Soderling. In this year's women's competition, both Serena Williams and current World No.1 Naomi Osaka exited the before the last 16. Without the top seed Osaka, could this be a chance for an unlikely hero to step forward?
Halep the favourite
While any of the remaining 8 women could stake their claim at Roland-Garros, it is difficult to look past the Romanian Simona Halep. She is attempting to win only her second Grand Slam, however her last win was this very competition a year ago. She is also the highest seed left at number 3 and has, on paper at least, the easiest draw in the Quarter-finals. Her opponent Amanda Anisimova is just 17 years of age, but has been one of the stars of the tournament. She will be looking to replicate Boris Becker's infamous Wimbledon triumph at the same age.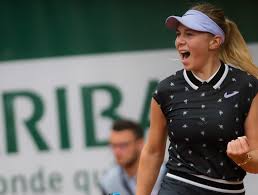 In context you would think that Halep will just have too much for her, but Anisimova's straight set dismantling of Aliona Bolsova in the previous round gives Halep food for thought. This match is one not to be missed, between the returning champion and relative rookie looking forward to her first Quarter-final.
The case for Konta
British hopeful Johanna Konta will also be making her first Quarter-final appearance at Roland-Garros and was in a bullish mood yesterday. When asked whether she thought every competitor was beatable, she replied by saying "that's been the growing mood for some time now". Konta will certainly hope so, as she faces a tough test against last year's runner-up Sloane Stephens.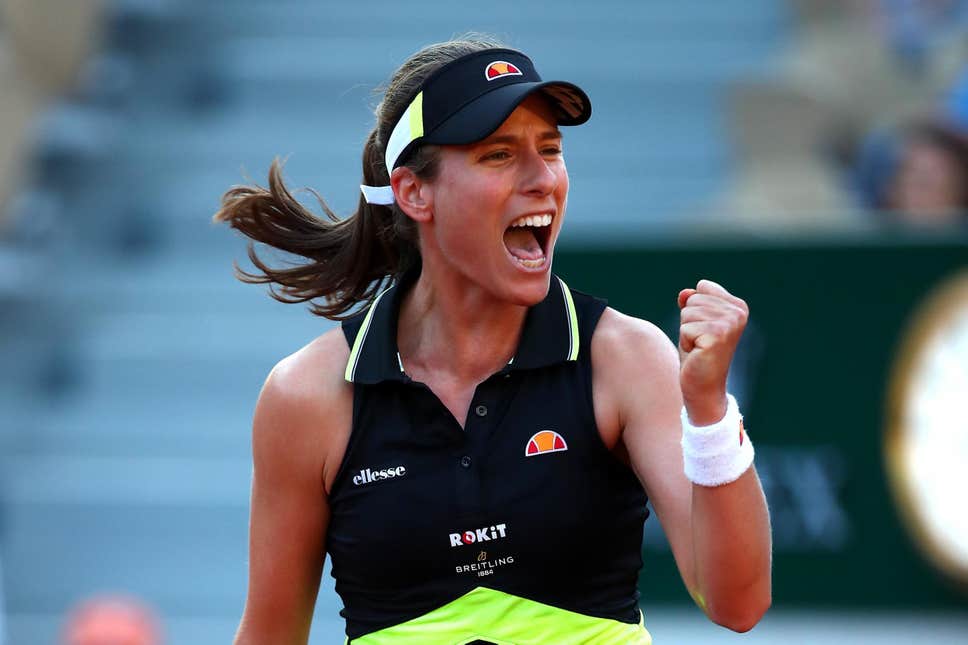 Both players are more than capable on their day, but the American Stephens is the favourite here, especially coming off the back of a hugely impressive victory over Garbine Muguruza. If Konta plays to her full potential, she is certainly in with a chance of making just her third ever Grand Slam Semi-final. One always feels though that the main obstacle with Konta is a mental one. We've seen her form go up and down so much over the last couple of years. Which Jo Konta will show up on Tuesday?
Americans on the Rise
It sounds ridiculous to even suggest it with Serena's dominance over the last 10 plus years, but American tennis at the highest level has hardly been in rude health during this period. If you think back through the decades there are American players like Evert, McEnroe, Jean King, Sampras, Seles and Roddick across the women's and men's game. Until the recent emergence of Naomi Osaka however, who else has really been challenging bar Serena for the last decade? Yet this year at Roland-Garros, with both Williams and Osaka crashing out early, this has curiously helped show how this trend is changing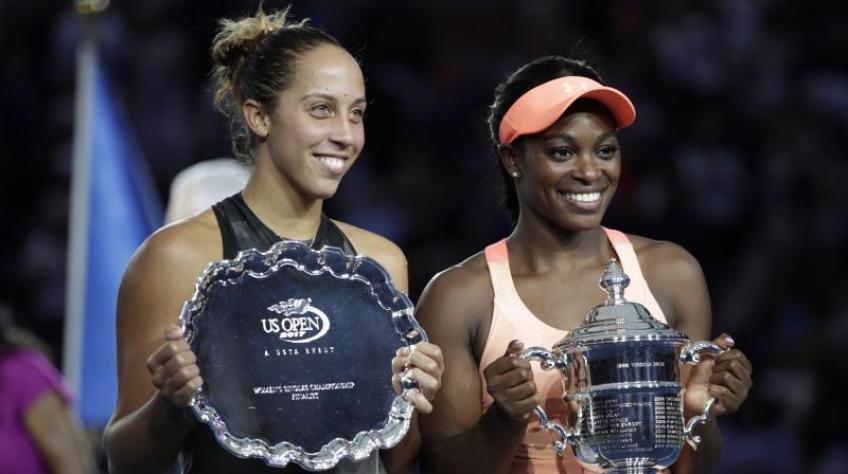 All the way back in 2014 The Washington Post published an article titled 'Next generation of American women's tennis ready for take off'. In it they focused on seven under 25-year-olds who had made their way into the WTA top 100. Two of those mentioned: Madison Keys and Sloane Stephens are now vying to make the French Open Semi-final, along with the 17-year-old Anisimova. Add World No.1 Osaka back into that mix and that's a formidable set of Americans making a name for themselves in women's tennis. If the men's game follows suit, could we be in for a new generation of overall dominance from across the pond?