Demi Lovato is reportedly still in hospital after suffering from complications from an alleged opioid overdose. The 25 year old has battled with an open struggle with addiction, self harming and an eating disorder, the culmination of which led to her going to a rehabilitation centre for 3 months in 2011.
Just officially turned 6 years sober. So grateful for another year of joy, health and happiness. It IS possible. ??

— Team Demi (@ddlovato) March 15, 2018
In 2017 she announced that she was 6 years sober and said that it was possible.
Lovato has expressed her struggle in her music. In 2011 she released the song 'Skyscraper' where she said referred to herself as a skyscraper saying that even if everyone took everything from her, she would still be standing strong. She also subtly addressed her issues with self harm, asking if people would have  felt better watching her whilst she bled. Skyscraper was the song that Lovato released as an explanation before being admitted into rehab. Using the same form of self expression, Lovato released a song titled "Sober" this year. The song details a more recent struggle with addiction and shows her apologising to her parents and her friends, her future lover and the fans that she has lost. She sings that she isn't sober anymore and that she will get the help that she needs and even that she wants to be a role model again but that she's only human. She goes as far as to say "wake me when the shakes are gone and the cold sweats disappear, call me when it's over and myself has reappeared."
The singer-songwriter is still in hospital following complications and is reportedly still so sick that rehab hasn't even been part of the discussion yet. She reportedly fired her long time sober coach just three weeks before this incident occurred following a failed intervention.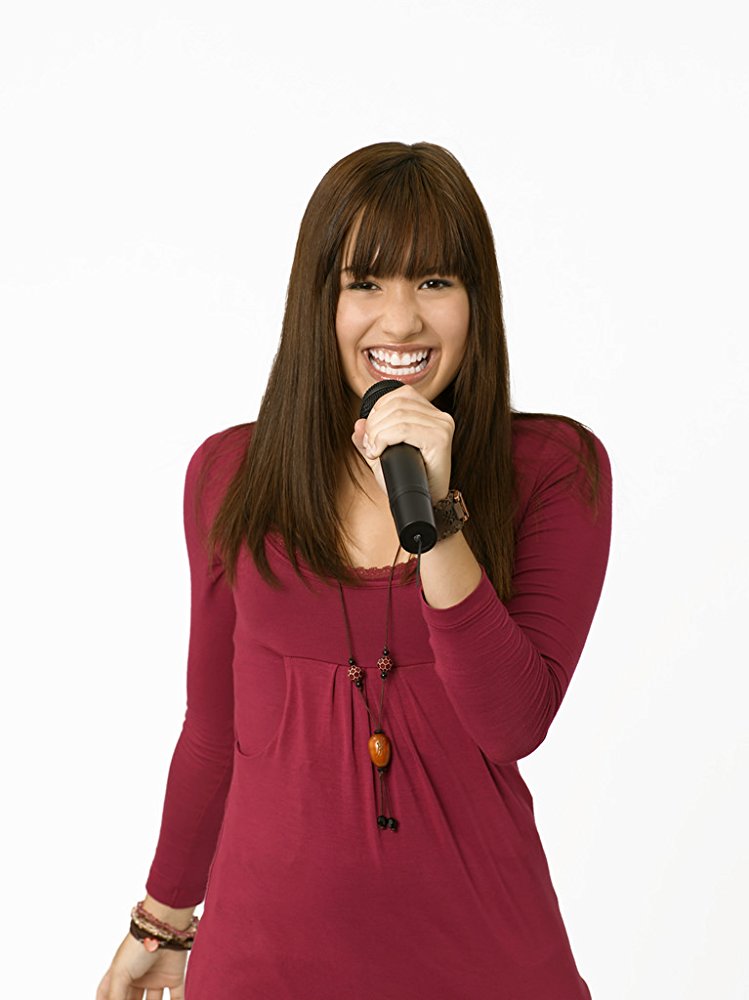 As many know, Demi's big break came from Disney as she was first cast in their 2008 movie "Camp Rock" (and the sequel), she also went on to be cast alongside then best friend Selena Gomez in the Disney movie" Princess Protection Programme" and also was cast as the main role in the Disney sitcom "Sonny with a Chance" and when talking about her struggles with addiction she says that they started during that period. She isn't the first Disney start to seem to have trouble coping, in fact she joins a line of many. There were the stars who came before Lovato. The generation of Britney Spears was first and Britney of course, had an overly document breakdown. Then followed the generation of Raven Symoné, Lindsey Lohan, Shia LaBeouf and  Orlando Brown who all had some sort of public meltdown or battled with some sort of addiction in the public eye. In Demi's generation of Disney Stars we have seen the recent breakdown of Miley Cyrus who also found herself using drugs. We've also seen stars like Bella Thorne, who stared alongside Zendaya in Disney's "Shake It Up", who have tried extremely hard to shed their Disney past by any means possible. Thorne's extremely well documented wild ride has included cheating on multiple partners, explicit pictures and even snap-chatting herself getting a wax. She has publicly stated that she never wanted to be a "Disney Girl". We even saw stars like Zac Efron who quietly checked himself into rehab to deal with a cocaine addiction and admitted that he was addicted to alcohol and that he regularly went to therapy and to alcoholic's anonymous.
Clearly there is a fundamental flaw in the system that is failing these young people but we here at TCS want to wish Demi Lovato a healthy and speedy recovery and we hope that she gets all of the help and support that she needs.