The Czech Republic appears to be the latest battleground between forces of nationalism and internationalism.
The current Czech president, Miloš Zeman, is facing the toughest of battles to retain his position ahead of the second round of the country's presidential election taking place on 26-27 January. Zeman, a former Social Democrat with increasingly right-wing views, had been hoping for 50% of the vote in order to win outright in the first round which took place last week.
However, in an unexpectedly poor showing, he received only 39% of the vote, forcing a second-round run-off against liberal academic Jiři Drahoš, who won 27%. While this may still appear to be a comfortable lead, the next four most popular candidates after Zeman and Drahoš all pledged their support for Drahoš, and have offered their campaign resources to support him ahead of the second round. Indeed, head-to-head polling suggests Drahoš holds a slender lead over his rival, meaning he will fancy his chances of pulling off what at the start of the campaign would have been considered as an upset.
Second #Czech poll since Presidential election first round very similar to first: narrow lead for challenger Jiri #Drahoš over incumbent Milos #Zeman
27.4% still undecided …
(Phoenix Research, fieldwork 13-17 Jan) pic.twitter.com/Ys27gzzujK

— EuropeanPolling (@EuropeanPolling) January 18, 2018
New divisions dictate the campaign
Zeman vs. Drahoš constitutes the latest variation on a theme, following Leave vs. Remain, Trump vs. Clinton and Le Pen vs. Macron. Throughout Europe and North America, political competition is coming to be defined more by whether the country in question should promote liberal, internationalist policies, or strongly maintain national borders and reinforce the identities that go with it.
As a result, debates around immigration and international integration (in Europe's case this is dominated by the EU) are overtaking issues such as the economy as being the most important and divisive during elections campaigns. The two Czech candidates sum up this growing divide perfectly: Zeman often rails against the dangers of Islam, however moderate, and has suggested a Brexit-style EU referendum, while Drahoš has expressed desires to improve relations with the EU.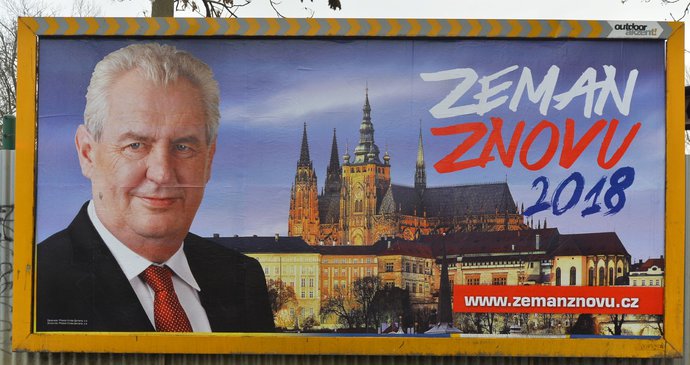 The President's 'Zeman Znovu' (Zeman Again) campaign has struggled to capture voters' imaginations (Source: Blesk)
Symbolic role, but strong implications
It is important to remember that the position of president in the Czech Republic is a largely symbolic one, with most political power being held by the Prime Minister, their cabinet and Parliament as a whole. However, the role – and by extension, the current battle to fill it – are so significant largely because of their effects on the dominant political discourse in the country. As head of state, the president is afforded a unique platform from which to put forward, and consequently spread, their own views. Zeman has used this position to his advantage, using his rhetoric on nationalism and multiculturalism to legitimise his own extreme views. When Czech voters are given the opportunity next week, rejecting a President embracing politics which at best verge on the far right would send a strong message of openness both domestically and internationally.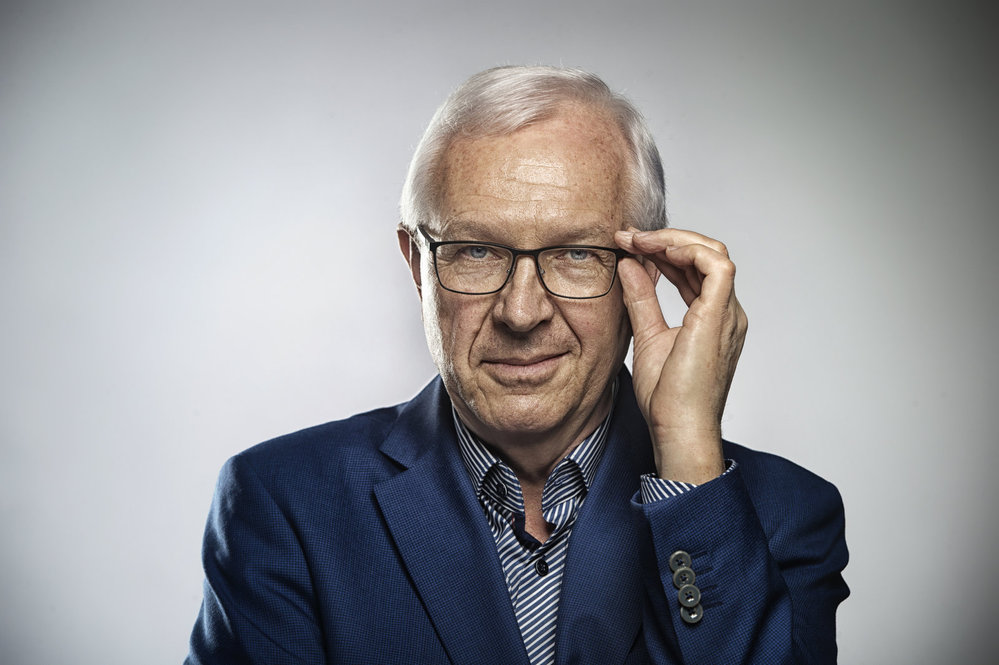 Challenger Jiři Drahoš may be the person to change the aggressive rhetoric used by Zeman (Source: Reflex)
However, this election may indirectly have strong policy implications as well. Among the powers of the Czech president is the ability to invite parties to form a government. This is particularly relevant at present, as Prime Minister Andrej Babiš – a strong ally of Zeman and fellow Eurosceptic – is currently facing allegations of corruption, causing his government to lose a vote of confidence. Babiš' survival may be dependent on a Zeman victory, as Drahoš has suggested he would prevent him from returning to power as a result of these allegations, potentially paving the way for more liberal, pro-EU parties to take power. In the battle for a so-called 'ceremonial' position then, there still appears to be much at stake.