As the Uxbridge by-election nears, what could this possibly mean for the future of British politics?
The Uxbridge by-election set to happen today, follows the recent resignation of Boris Johnson. The electorate has over 15 candidates to vote for amongst the Tory candidate Steve Tuckwell and Labour candidate Danny Beales.
Historically, Uxbridge has strongly backed the Tories. However, the recent events of party gate and Johnson's conduct have given the electorate reason to question the leadership of their constituency.
Traditionally, by-elections have been known to inform the government about public opinions and gauge the standings of the electorate. Hence, the Uxbridge by-election is a strong indicator of what may happen in the 2024 general election.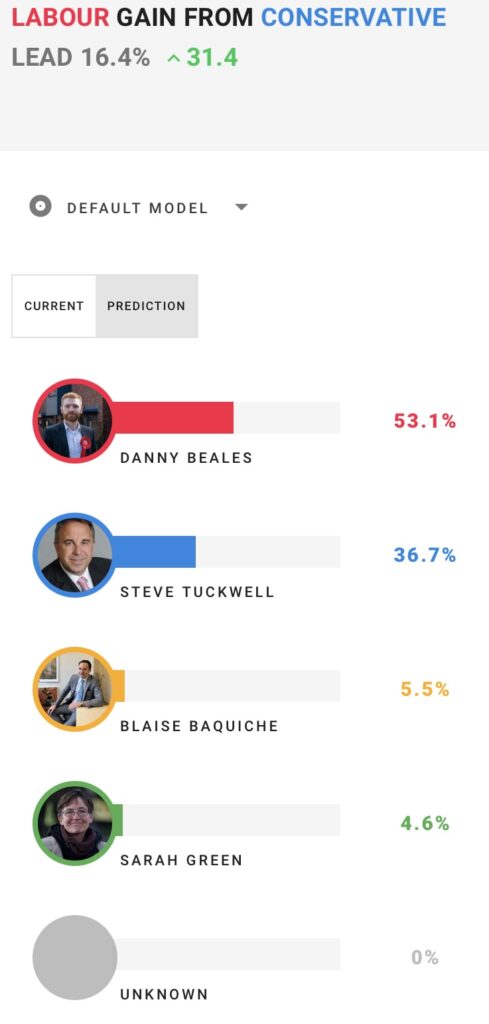 Could this be a win for labour?
For some, the Uxbridge by-election may be a strong win for the Labour Party as they lead by a fair percentage in the polls. If so, Danny Beales will become the next elected representative for Uxbridge and South Ruislip.
Moreover, this is Labour's opportunity to successfully perform in Uxbridge, reassuring their current supporters of their competency. There may be a stronger sense of unity within the party as confidence grows in their leadership.
This by-election is a great opportunity to observe the electorate's response to policy proposals and build momentum, as we gear up towards the 2024 general election.
However, Labour policy proposals such as the ULEZ expansion seem unfavourable amongst the Uxbridge electorate, as Labour MPs raise doubts over winning in Uxbridge because of Sadiq Khan's plans to expand the Ultra-Low Emission Zone, costing many drivers £12.50 per day.
Although the Uxbridge constituency has been traditionally blue, it's fair to say victory may just fall into Labour's hands. The damage done by Tory leadership has convinced the electorate of their current incompetence. This is not to say the Tories may not bounce back. However, it may be time for Labour to take charge this time.
Could this be a win for labour?