With a value chain extending to hotels, travel agents, tour operators, restaurants, entertainment, air, land and sea transport; the slowdown from coronavirus may well end 50 million jobs worldwide, according to the World Travel and Tourism Council. With new infections emerging, and national governments pursuing isolation disruption as political bargaining rather than solely health-based, the travel industry may take years to recover – if we even want it to.
Attracting suitable (wealthy) tourists
Fiji, this week, has started advertising its archipelago as the ideal spot for super-rich VIP guests to 'escape the pandemic in paradise'. Like many nations today, Fiji derives a large portion of her income from international tourism, some 40% of Fiji's GDP alone. Fiji's initiative to welcome yacht visitors, coined 'Blue Lanes', may prove to be a niche offshoot from the 'Air Bridges' European Union countries are adopting via a 'traffic light system'.
This will classify countries on their relative safety, based on the prevalence of coronavirus. This will mean visitors from countries with green or amber, 'low infection rates', will not have to self-isolate for 14-days on arrival, opening up the holiday markets for tourists who cannot afford to take so much time off work or do not want to remain cooped up inside during a holiday.
As pockets of reinfection emerge, like Leicester in the UK going back into lockdown, alongside various US states, people are still not travelling, flights go empty with operations still down 90% and a third of carriers fully grounded.
Tide of bankruptcies and bailouts
Airlines, travel agents, and the supporting industries are incurring billions in losses each month in an industry that was previously worth 10.3% of Global GDP, supporting 330 million jobs – 1 in every 10 worldwide.
Cathay Pacific, Hong Kong's national carrier has had to receive a $5.03 billion bailout from the Hong Kong government to recapitalise depleting cash reserves. Andrew Lee, of Jefferies HK said it "removes the key liquidity overhang" for the airline.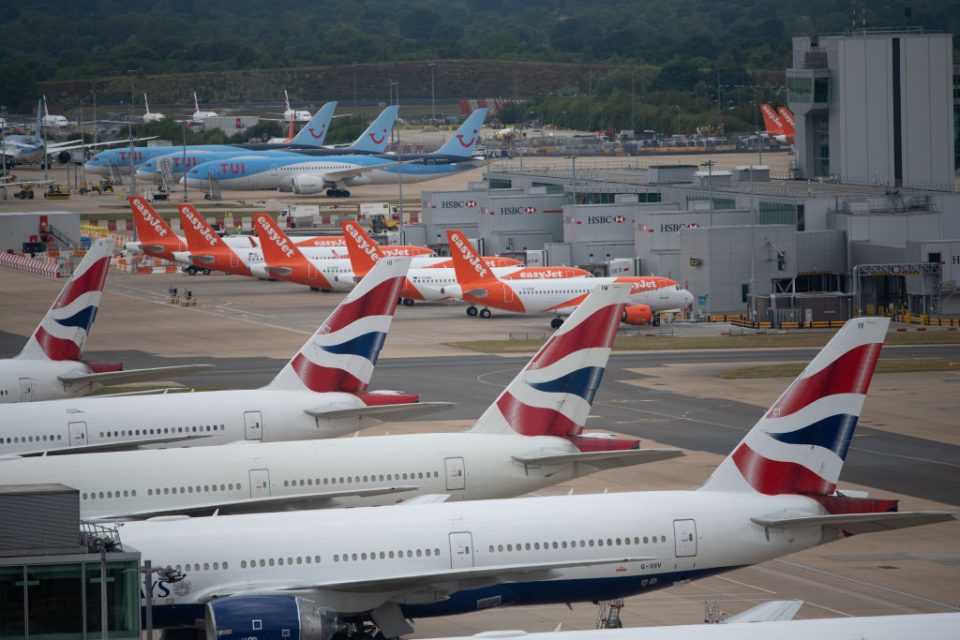 Hong Kong is one of the richest countries on earth so can afford to do so. For the other 800 airlines around the world, they may not be so fortunate. Even Richard Branson's British Virgin Atlantic was facing bankruptcy without a last minute £700 million bailout agreement. With 5,000 airlines worldwide, if the airlines of the richest nations on earth like Britain and Hong Kong are in dire straits, many are unlikely to survive. The U.S. Senate begrudgingly signed a $58 billion rescue package to the U.S. aviation industry.
Of these, only 3 airlines seem to be weathering the storm: USA's low-cost SouthWest, Frontier and Spirit. Servicing a largely domestic roster, they have not been forcibly grounded and also were recipients of the government bailout.
Airline losses in 2020 are expected to be $250 billion, a 44% decline on 2019. This is just with flight facilities grounded til June-end.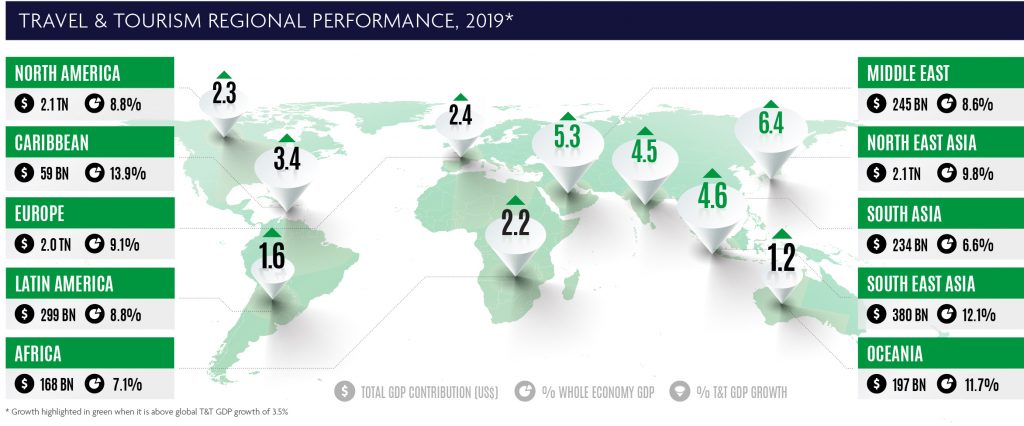 As per global aviation consultancy CAPA, smaller flight schedules, block cancellations and the rescheduling lag harming future expected revenues; much of the industry, already laden with debt to survive under normal conditions, may simply have to throw in the towel.
Governments are likely to protect their flagship carriers, and the US has done with sanctions on European nations, because of competitor Airbus, to protect their domestic Boeing aircraft manufacturer. On top of which, pressure has been applied to FAA regulators to get Boeing's 737 Max back into test flights after 2 crashes last year.
Nature breathes
Nature is breathing a sigh of relief without the interference of human beings. While stressful for us, we have rarely preserved nature, only taking. Many will have seen the sea life in the crystal-clear waters of Venice as a testament. Wildlife has entered our cities. Our air is cleaner, with atmospheric nitrogen dioxide NO2 levels significantly lower. Nature has been reclaiming the world where she can, although some regions have suffered greater overfishing, deforestation and degradation since international attention has been diverted elsewhere.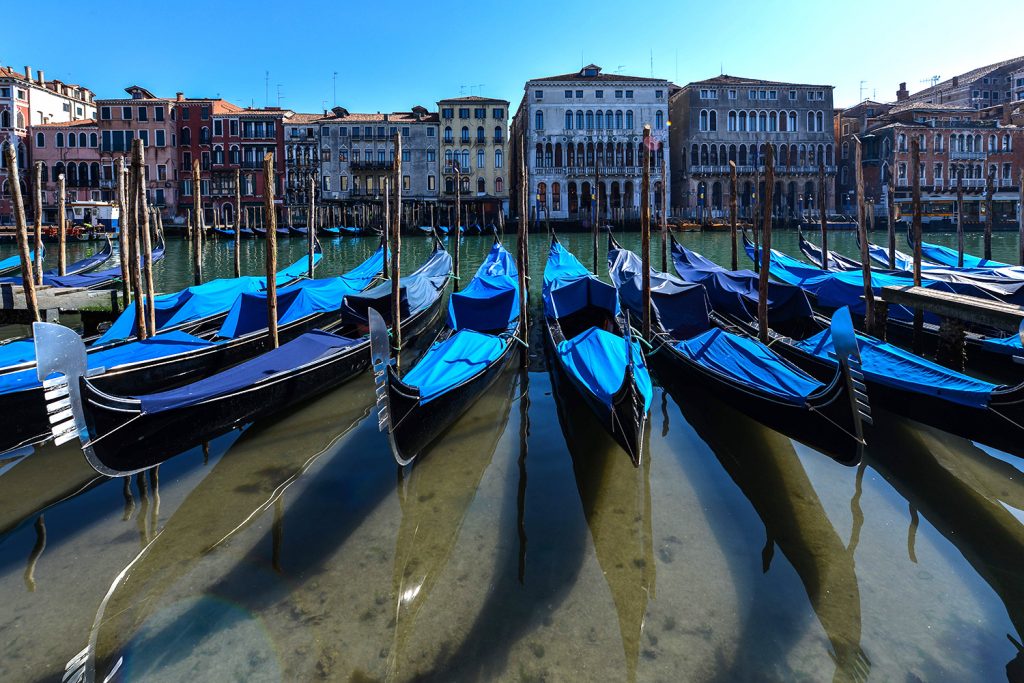 Preserve of the Rich
We should not expect things to go back to how they were before the virus. It will likely once again become a preserve of the middle classes and affluent.
The tourist industry is really a luxury and not that important to most peoples' lives. This isn't to say the current levels of entitlement toward their 3 to 5 holidays a year will quickly subside, but expectant travellers may find prices significantly dearer after all their low-cost travel operators are now out of business. No more £7 flights to the Balearics. We are seeing operators trying to lure travellers back with cheap offers to restore confidence in air travel once again, but this isn't sustainable for the providers as it didn't work before coronavirus with carriers at beyond max capacity with overbooking seats.
The pre-coronavirus model was already teetering at the brink, having relied on large debt expansion to corner their markets and oust competition or face expiration. Flybe, Atlas Global, Wow Air, Jet Airways, Aigle Azur, XL, Germania, Flybmi and Adria just some of the 2019 European bankruptcies.
Opportunity for sustainable tourism
When we consider how to best mitigate human-induced climate change to avoid systemic environmental collapse, coronavirus may offer us a unique opportunity to alter how we view travel. Rather than business as usual, our predicament challenges us to consider our unsustainable way of life, specifically travel and tourism. Even if, aviation only accounts for 2.4% of fossil fuel emissions, it is the reason the industrialised world blows its carbon footprint targets.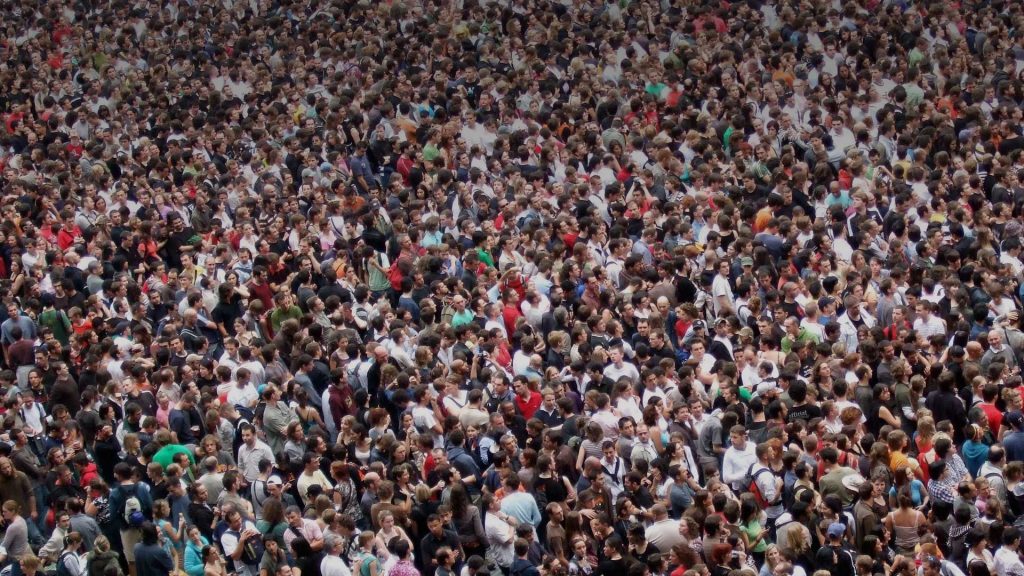 The cruise industry has spoiled the waters of the Cayman Islands with heavy fuels, waste and their anchorage. Over tourism in Venice, Barcelona and Reykjavik has destroyed local life, housing affordability and environmental degradation. Venice alone had 25 million visitors, expected to rise to 38 million by 2025. Without careful environmental, technical, and commercial regulation, Venice's lagoon would have silted in 500 years ago.
Staying local in the future may enable us to fight the growing dissociation flighty modern life was creating, allowing us to slow down and connect with ourselves and our communities. And, in doing so, maybe just help save the planet too.