After her breakthrough performances at Wimbledon, the American exited the Washington Open in the First Round this week. While disheartening, this is only just the beginning.
Hype – it's simply impossible to escape it (and sometimes not to believe it) in sport. You only need to ask any member of the England football team over the last 30 years to understand the pressures and damage it can put on even the greatest sports personalities. It will come as no surprise to Cori 'Coco' Gauff then, that the buzz around her is real. Coming straight from the junior competitions, she's made an instant impression on the professional tennis world in 2018-19.
After making it through all three qualifying rounds at SW19, she qualified for the main Wimbledon draw as the youngest competitor since 1991, aged 15 years and 3 months. As if that wasn't good enough, she then went on to beat a certain Venus Williams in the opening match and eventually made it all the way to fourth round. The player who put her out? Only the eventual champion Simona Halep.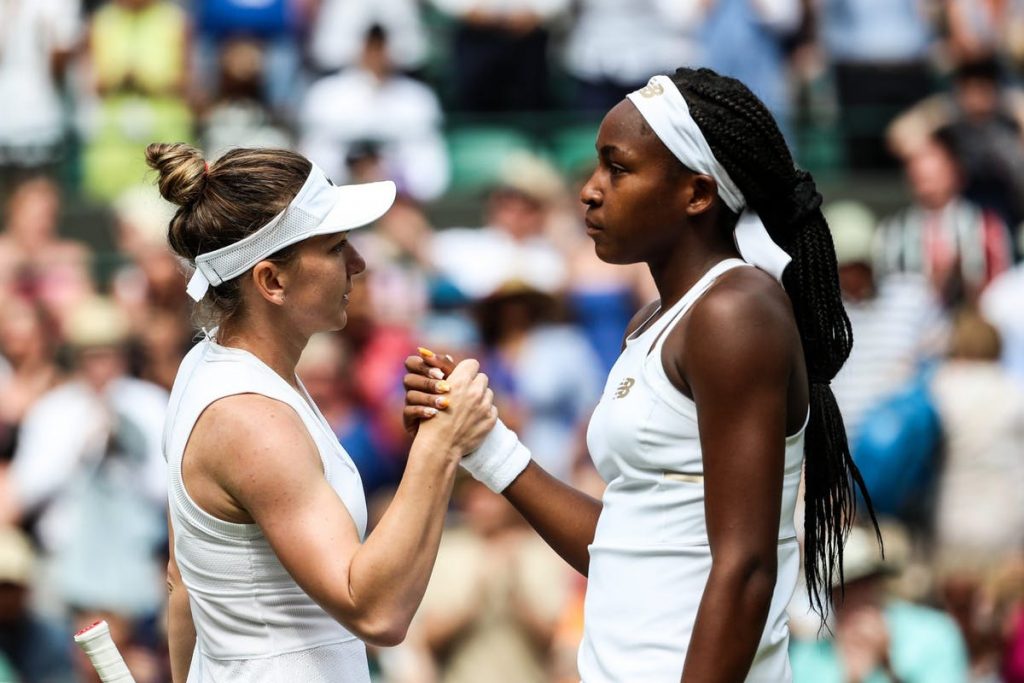 Yet despite her clear potential, fantastic attitude and potential future stardom, there was an air of deflation around when she failed to progress past the first round in Washington this week. My question is, why? Looking at it objectively, it's another fantastic achievement that she even qualified for the tournament in the first place. Gauff herself was in an upbeat mood, saying:
"Every loss, there's something I learn from that, so I learned something about myself."

Cori Gauff after the match
Source: CNN
At just 15 years of age though, should she really have to explain herself like this? Yes, she's a clear winner with the drive and passion that you need to succeed in sport, but when she refers to her personal learning, it underlines just how young she is. Think about what you were doing at 15: finding your way in the world, trying to understand who you are, what you're good at and where you fit in. Now imagine contending with all that, while also being expected to perform on the world stage of tennis.
Boris Becker's 1985 Wimbledon win, while still only 17, was history making and rightly so, because it was virtually unheard of. Gauff is still two years younger than Becker was and when she does win her first professional title, she will rightly join that hall of fame. Until then though, talk of her as an 'overnight teen sensation' could prove detrimental to her future development. There's no doubt she's incredibly talented, has the right attitude on and off court and could very well be a superstar in the future, but she's not there yet.
Even in writing this piece, I've fallen into the trap of pigeonholing Gauff too much as a player who is 'only 15', but these are the bare facts. Let's just celebrate when she plays great tennis, look to the future with hope and try and tone down the talk of her as 'the next big thing'. While potential is there to be fulfilled, sporting history, football especially, is awash with those who never lived up to the dreaded hype. Have we learned nothing from Freddie Adu, Michael Doyle, or, arguably Wayne Rooney?