This week, the Brexit saga descended into future chaos, a move few thought was possible. The country watched in shock as we saw major developments in the Brexit Withdrawal Bills' journey to parliamentary ratification
The Lady is for turning 
Prime Minister Theresa May's withdrawal agreement was scheduled to face the vote of Parliament today. However, yesterday in parliament she called off the vote. She called it off so that she could go back to Brussels and ask for changes to it.
As it stands the deal "would be rejected by a significant margin" if MPs voted on it, she admitted. But she said she was confident of getting "reassurances" from the EU on the Northern Ireland border plan.

In response to the developments in the UK, European Council President Donald Tusk said the remaining 27 EU countries would not "renegotiate" the deal.
While EU leaders would be willing to "discuss how to facilitate UK ratification" of the withdrawal agreement at Thursday's summit in Brussels, he suggested the controversial Northern Irish backstop, which the DUP and many Tories want removed, would remain in place.
Whats the next step? 
May and her team made the decision to call off the vote because the option of a horrendous defeat was more grim than the humiliation of delay. Cabinet ministers were arguing that even in these strange political times, some of the traditional political rules do still apply, one should never call a vote that one cannot win.
The act of postponing the vote further weakens trust in Theresa May and her leadership, it is another knock to the Prime Minister's credibility. Anyone listening to even a fraction of Monday's debate, while the PM stood there taking question after question after question, could not help but conclude that.
Will Corbyn capture the moment? 
Labour leader Jeremy Corbyn must call a vote of no confidence in Theresa May "as soon as possible", the cross-party People's Vote campaign has said.

Mr Corbyn has ruled out such a move, which could trigger a general election until he can be sure of winning it. He is similar to May in this move, he is unwilling to subject the country to another vote until he is sure he can win.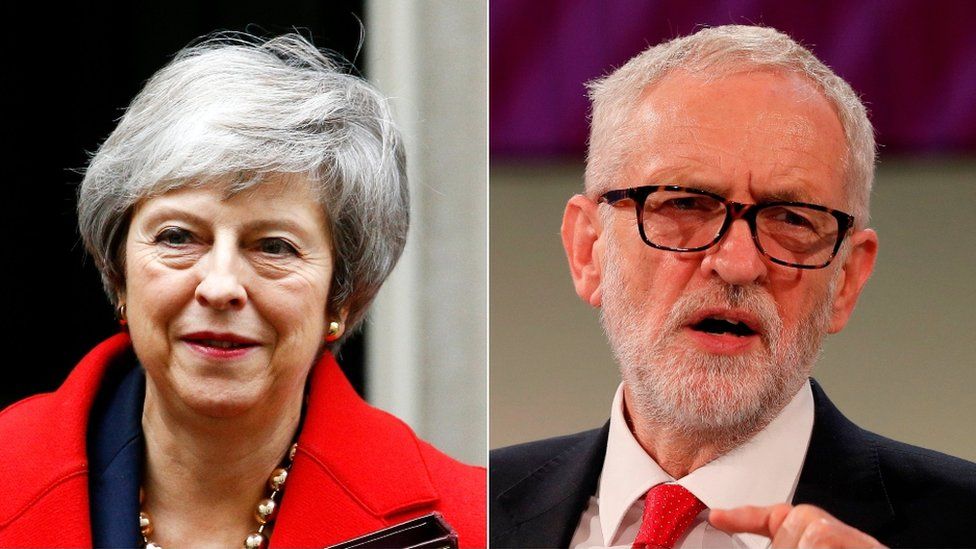 The People's Vote group (those campaigning for another referendum) want him to get on with it so he can fulfil his pledge to back a further referendum if he can't get an election. The group is also urging the government and the EU to plan for a referendum.
Asked in the Commons by the SNP's Pete Wishart if he would "do the right thing" and table a no-confidence vote to get rid of "this shambles" of a government, Mr Corbyn said: "We have no confidence in this government.
"We need to do the appropriate thing at the appropriate time to have a motion of no confidence in order to get rid of this government."

Leading figures from the SNP, the Lib Dems, the Green Party and Plaid Cymru – all parties that back a further referendum – set out their demands at a press conference in London earlier. They were joined by Labour's Dame Margaret Beckett and Conservative MP Anna Soubry, leading figures from the pro-referendum wings of their parties. The MPs argued that a referendum was the only way out of the "chaos" caused by Theresa May's failure to get her MPs to back her Brexit deal – but they also argue that Brexit will harm the people that voted for it in the 2016 referendum.
Whats May's big idea? 
Today, Theresa May is meeting European leaders and EU officials on Tuesday for talks aimed at rescuing her Brexit deal. She has held talks with Dutch PM Mark Rutte and Germany's Angela Merkel after postponing a Commons vote on the deal.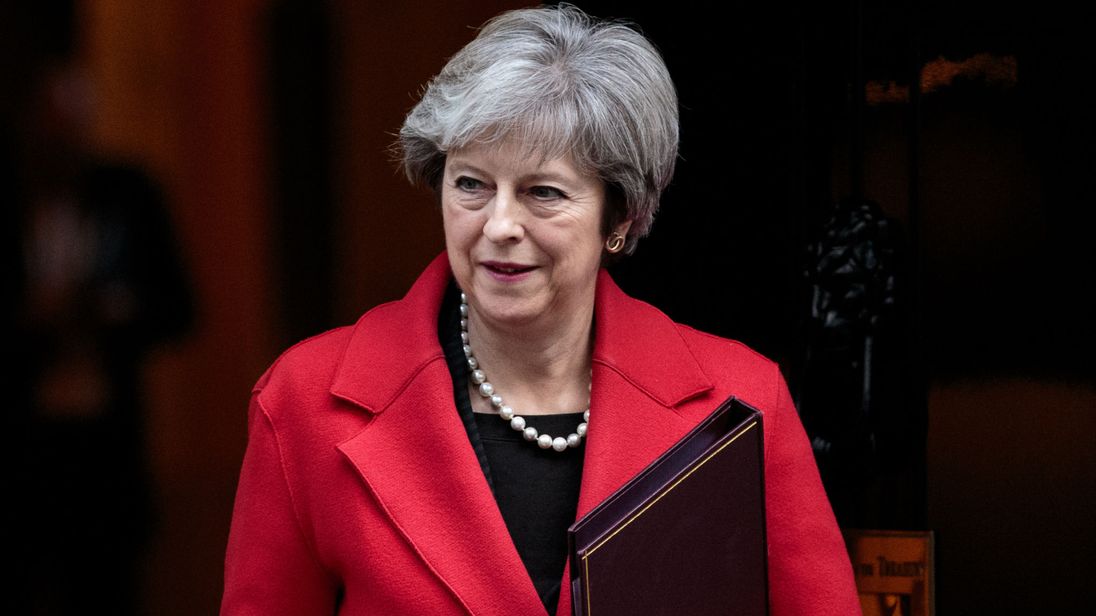 The UK PM has said she needs "further assurances" about the Northern Ireland border plan to get backing from MPs.
European Commission President Jean-Claude Juncker said the EU would not "renegotiate" the deal but there was room for "further clarifications".
Labour leader Jeremy Corbyn labelled Mrs May the "runaway prime minister" and said the trip was a "waste of time and public money".
The prime minister is understood to be seeking legal guarantees that the UK will not be trapped in the Northern Ireland backstop plan indefinitely.
Coming up next 
Commons leader Andrea Leadsom said Mrs May was seeking to give the UK Parliament a vote on whether to enter the backstop – and an annual vote on whether the country should remain in it.
She told BBC Radio 4's Today programme this could be done in an "addendum" to the withdrawal agreement, without changing the main text of it.
Downing Street has said a Commons vote will be held on the deal before 21 January and Brexit minister Robin Walker told MPs he hoped it "would be sooner than that". Mrs Leadsom earlier suggested talks with the EU could go right down to the wire, saying: "The EU is always in a position where it negotiates at the last possible moment."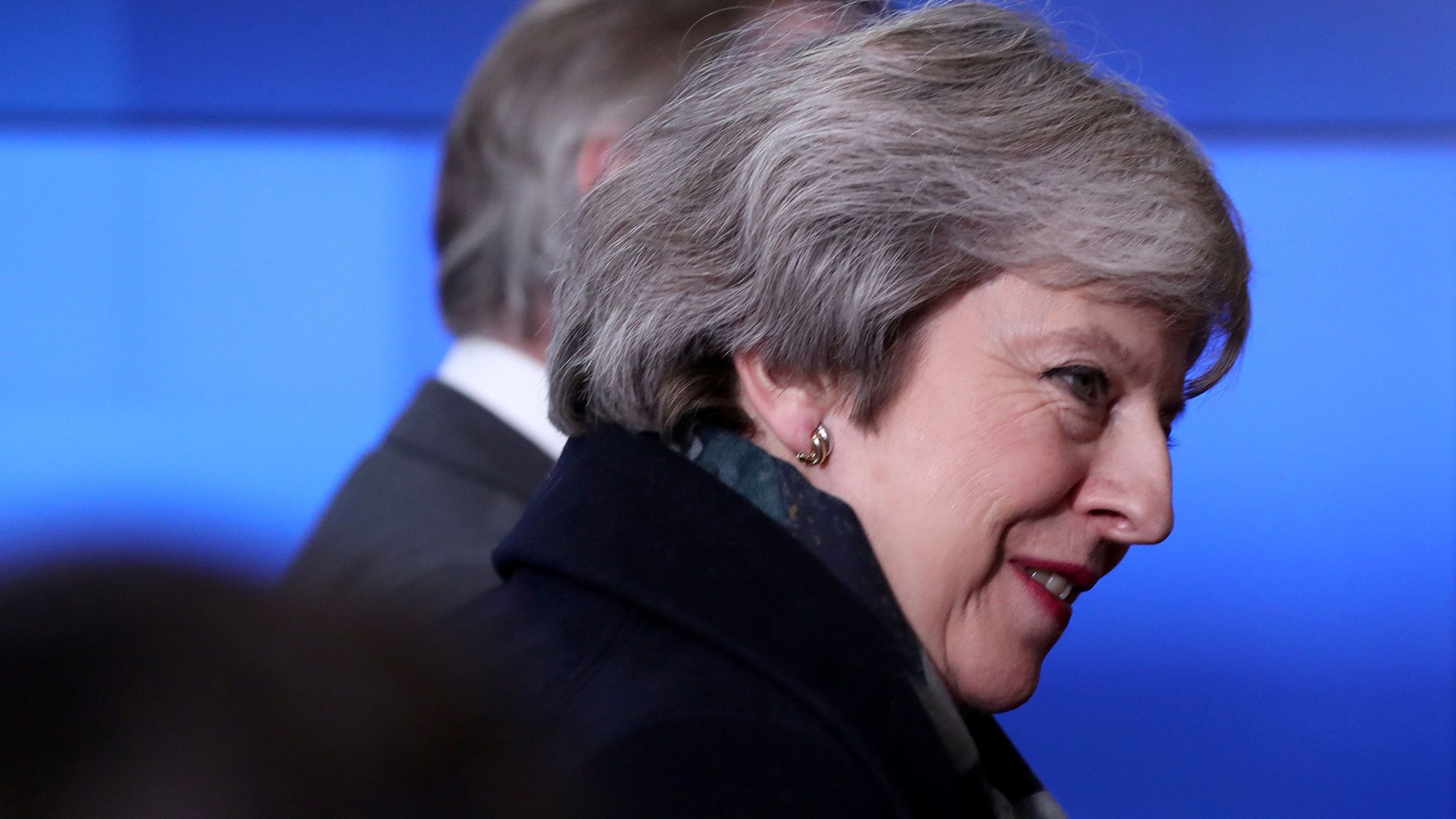 Jean-Claude Juncker, who is holding talks with Mrs May in Brussels, said: "The deal that we have achieved is the best deal possible, it is the only deal possible."
But he said there was "room enough to give further clarifications and further interpretations".
It is not clear if that would be enough to win over Conservative Brexiteers and the Democratic Unionist Party, whose votes Mrs May relies on to win key votes in the Commons, who have called for the entire backstop plan to be dropped.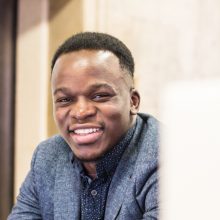 Mike Omoniyi
Mike Omoniyi is the Founder and CEO of TCS Network. He oversees and is responsible for the direction of the Network. Mike is an activist, singer/songwriter and keen athlete. With a degree in Politics Philosophy and Economics, MA in Political Science (Democracy and Elections) and an incoming PhD on a study of Balkanisation, Mike is passionate about politics and the study of argumentation. He is also the Director of OGGM (a christian charity) and consults with various charities and organisations.
---